Rethinking learning experiences
As we move beyond remote learning, teaching styles and student outcomes will be enhanced through the utilisation of technology and the space design of learning environments. Educational institutions must rethink how students learn best within their physical classroom, such that safe and positive learning spaces can be created.
The short term
In the short term, the most essential task will be to reintroduce children and teachers to facilities that keeps them as safe as possible while also assisting them in feeling protected. As we have already seen staff and students may be brought back with staggered weekly schedules for classes. New South Wales is also set to trial a rework of the traditional school day by splitting classes into two shifts. To allow the required physical separation, minor changes to the physical space is needed. To prevent disease transmission, this can often be accomplished by repurposing old furniture and adding a few new features to the environment.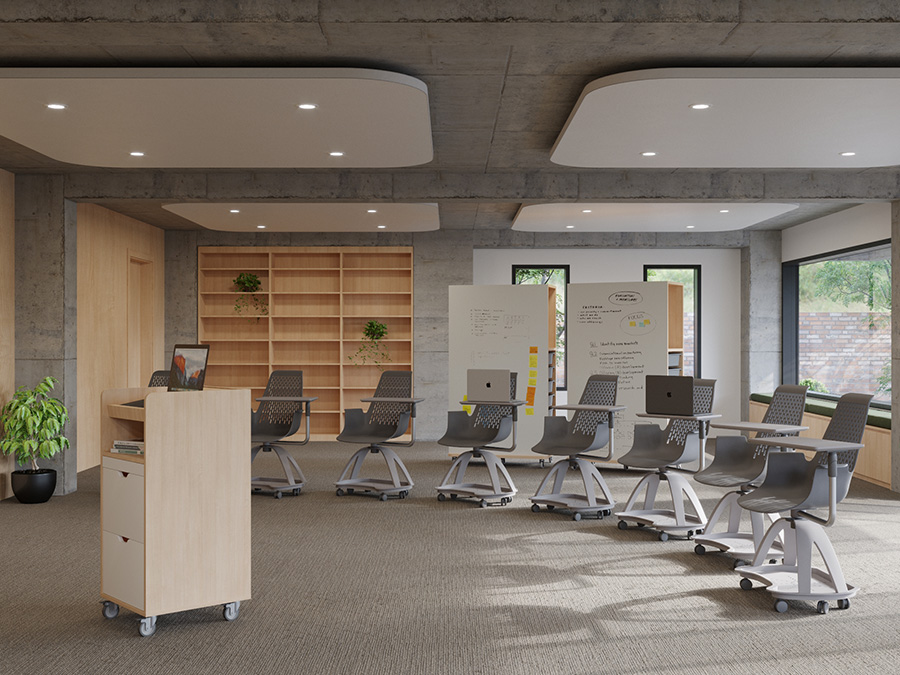 Quick Tips: Learning faculties can try limiting classroom room capacity where possible or repurposing larger spaces such as gyms/halls, learning commons and libraries for classes. Changing the configuration and placement of desks to adhere to physical distancing guidelines as well as frequent cleaning of surfaces and classrooms.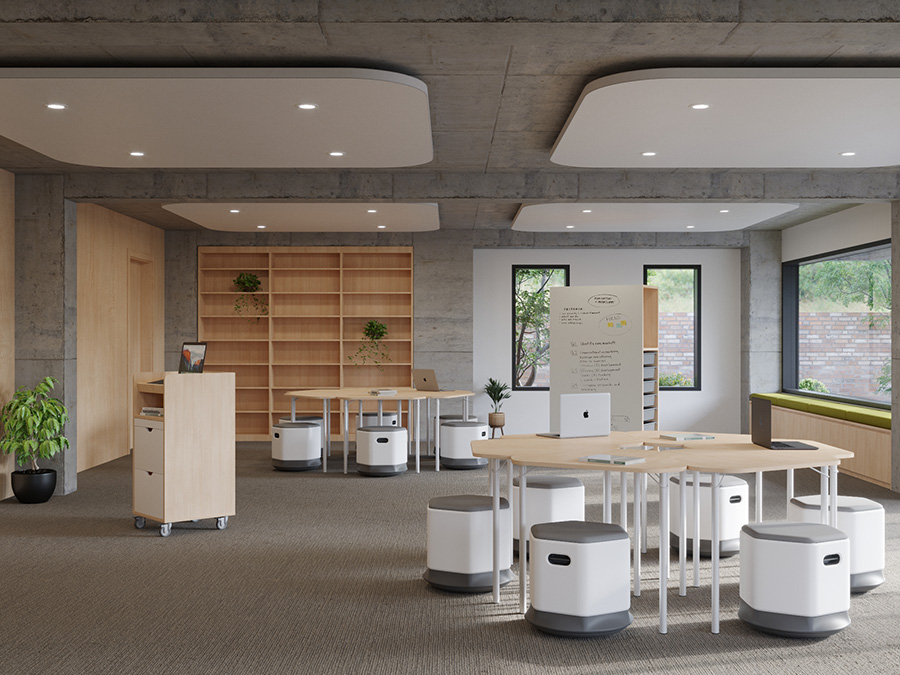 The here + now
As more is learnt about how COVID-19 behaves, further guidance and government policy will assist schools in creating safer learning environments. As we bring back all in-person classes and activities, learning spaces and support facilities will need to be changed to accommodate more people whilst adhering to government policy.
Create order in the chaos
Uncertainty isn't in short supply right now, but it's possible to introduce smart options that can instantly adapt to health & safety requirements, as well as different learning styles.
To help with these difficult times, we've designed a new collection of highly adaptive classroom furniture options to help navigate rapid changes to educational spaces.
Quick Tips:
Learning stations must be able to socially-distance 1.5m between students
Must tessellate to enable multiple space-efficient layouts and enhance overall utility
Be light-weight or stackable on trolleys to ensure ease of re-configuration
Provide a cost-effective solution that reduces the total budget spend by having the furniture design apply across exam, training and classroom uses, and reduce total furniture items required
A vision of the future
As learning facilities master how to operate in this 'new normal' there will be a pressing need to evolve from band-aid solutions to stable and supportive spaces. Schools will be reincarnated in the future to improve and capitalise on the benefits that face-to-face education can provide. There will be a greater focus on how teachers and students are safely supported in their learning, as well as new ways to improve the space in which learning takes place to deliver aesthetically pleasing, supportive environments.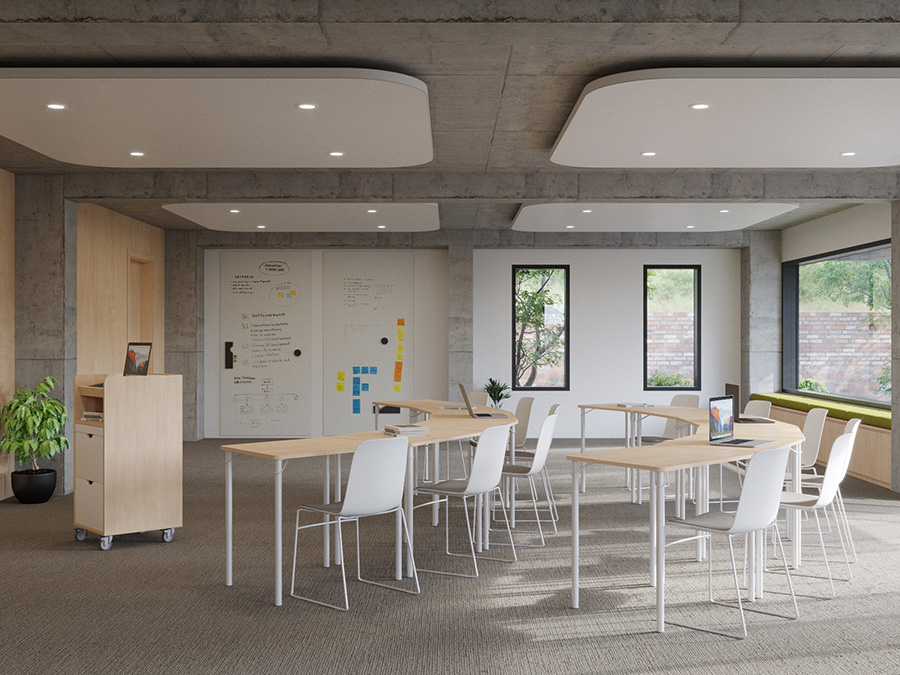 Quick Tips: Educators and students will be able to adjust more easily in flexible and fluid spaces. Improved mixed learning amalgamations will blur together online and offline experiences to create a stronger sense of connection and community.
Furniture Considerations
Invest in flexibility and versatility. Choose desks and tables that can be used individually or grouped together for collaboration. Add castors to chairs and tables for mobility and consider height-adjustable tables to maximise adaptability.
Design tip: Consider neutral colours if you expect items to be moved to other classrooms or learning spaces in the future. This will help maximise your budget and keep your spaces cohesive.