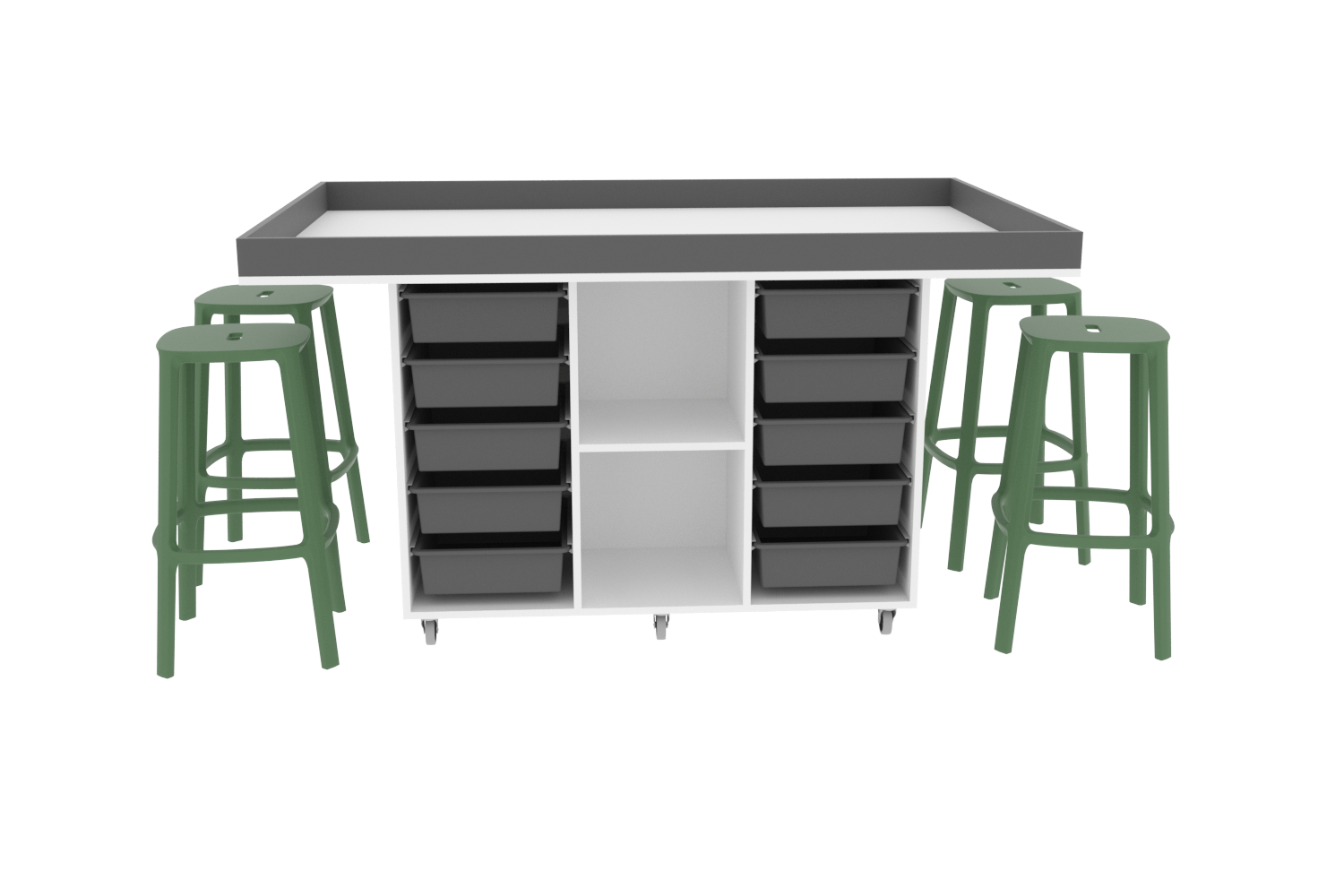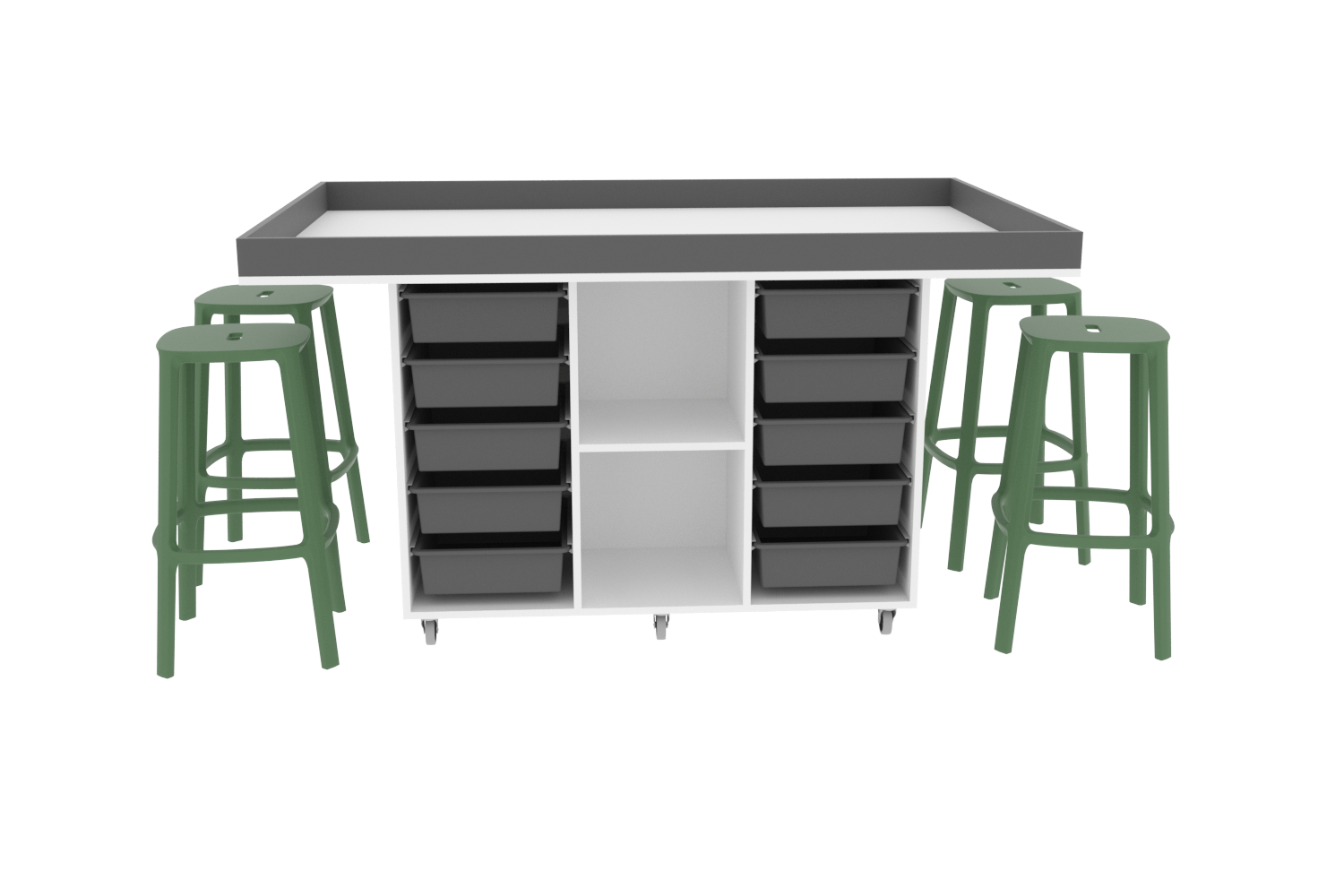 BUN240224
Furniture Bundle
---
Includes
1x [MAK006] Explorer Maker Table
4x [RAD002] Rada Stool
Starting From
$2,155 + GST
---
Features
---
---
Resources

2021 Term 3 Bundle Guide
In supporting contemporary approaches to teaching and learning, the Maker MAK006 Explorer Tables are designed to be adaptable, flexible, mobile and ergonomic to suit innovative learning whilst supporting a wide range of complex interactions.
Whether your school has a dedicated STEM space or not, Maker MAK006 Explorer Table's mobile design is an excellent solution for ensuring your coding or creating activities are available when and where they are needed.
BUN240224 comes standard with the Maker MAK006 Explorer Table that includes four tote storage units (20 totes total) that can be accessed from either side of the table as well as four RAD002 Rada Stools that tuck away when not being used.
Dimensions: W1800 x D1200 x H1000
Stool Height: H655
More from the Collection


---
More from other categories


---