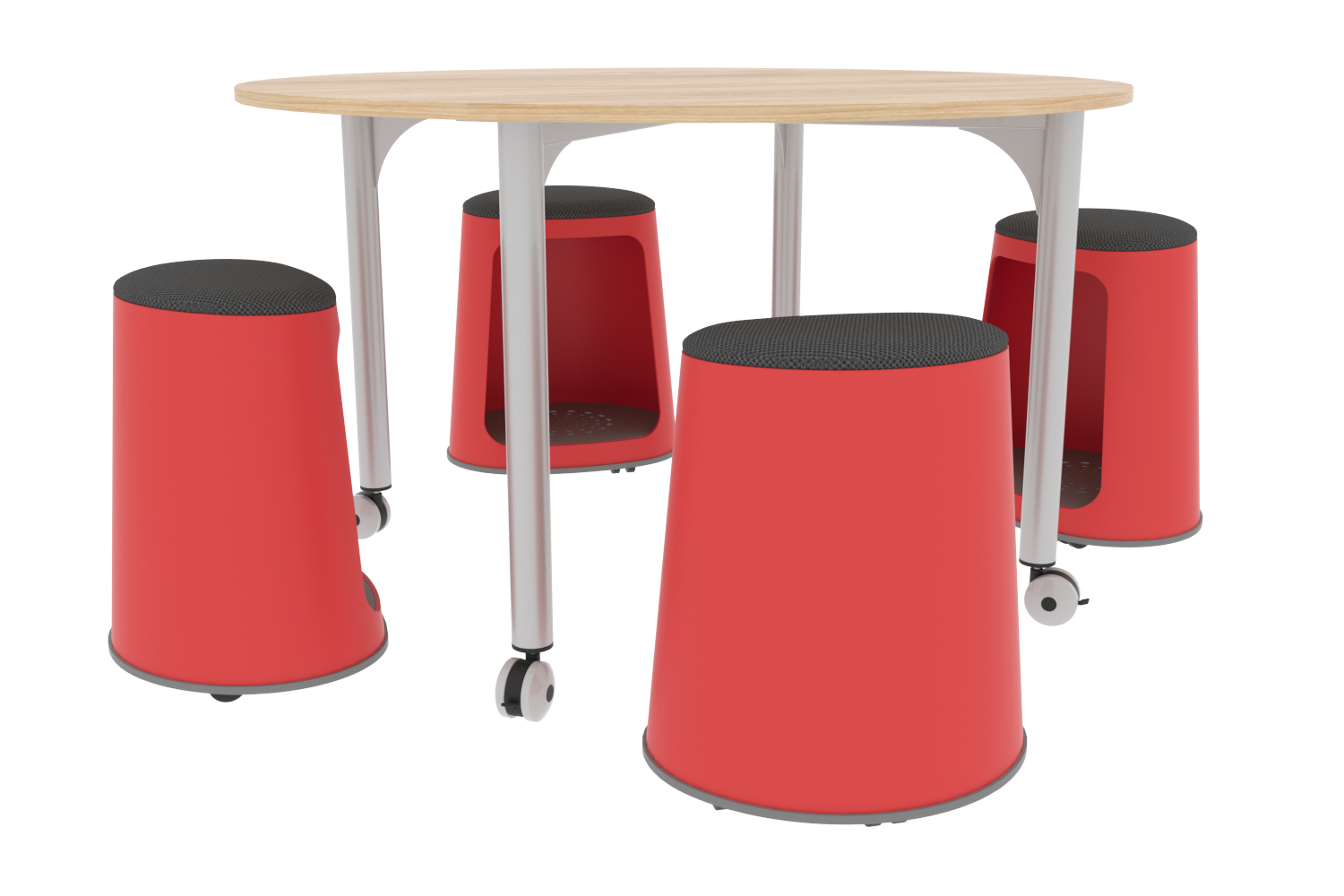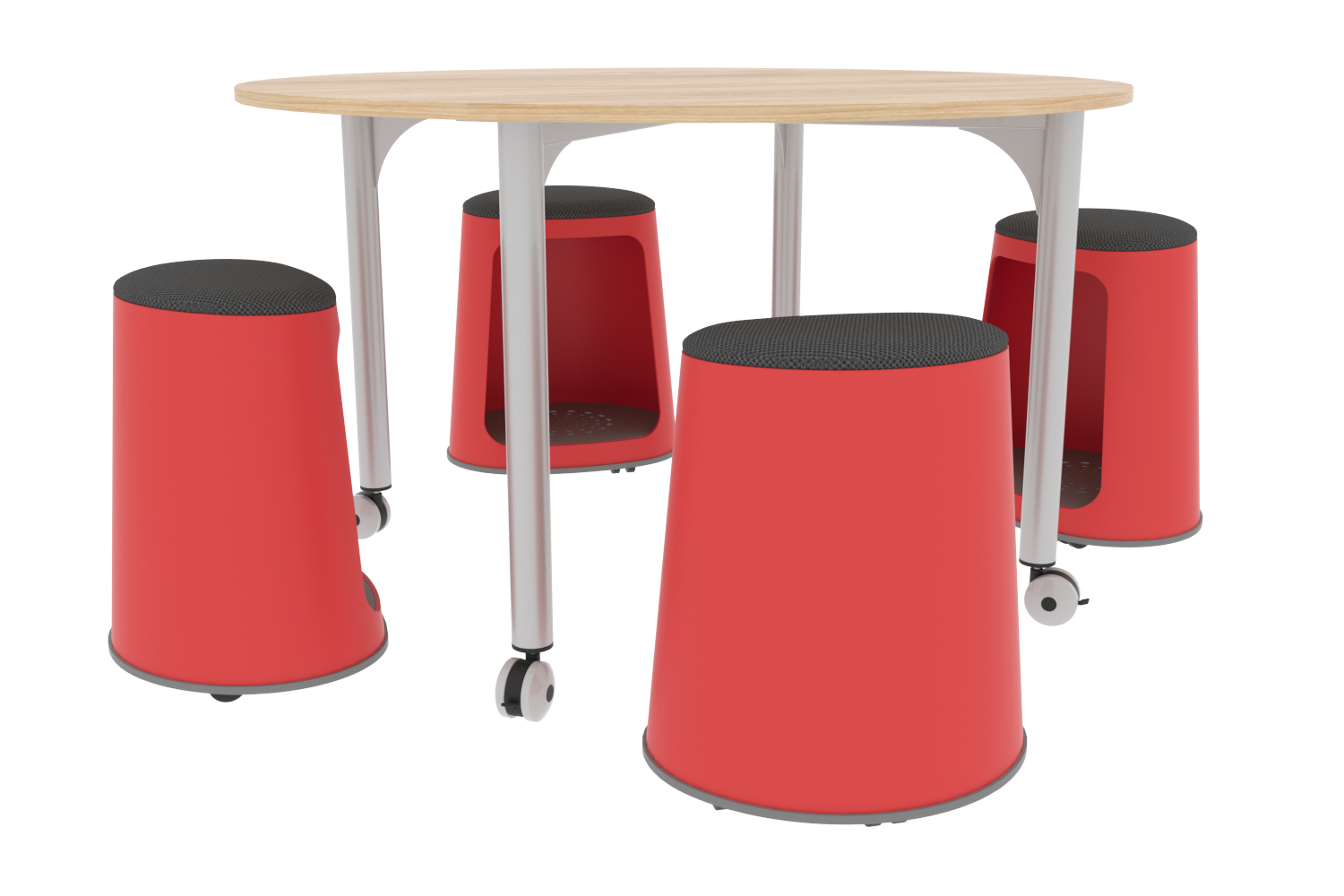 BUN399860
Furniture Bundle
---
Includes
1x [P7C012] Podz 1200 Round Table
4x [REB002] Rebel Stool with castors
Starting From
$899 + GST
---
Features
---
---
Resources

2021 Term 3 Bundle Guide
The Podz P7C012 1200 Round Multipurpose Table is an educational favourite for teaching, meeting, collaborating and creating.
Inverse or flipped learning means more interactivity and collaboration in the classroom. BUN399860 provides a breakout space option that empowers team collaboration and brainstorming. The Rebel REB002 Mobile Stool comes with easy glide castors for easy mobility in your work area.
BUN399860 can be upgraded to a writable work surface to provide the ultimate collaboration tool.
Dimensions: Ø1200 x H720
Stool Height: H450
---
Upgrade Kit
Includes
1x [P7C012] Podz Round Multipurpose Table Writable Surface
More from the Collection


---
More from other categories


---