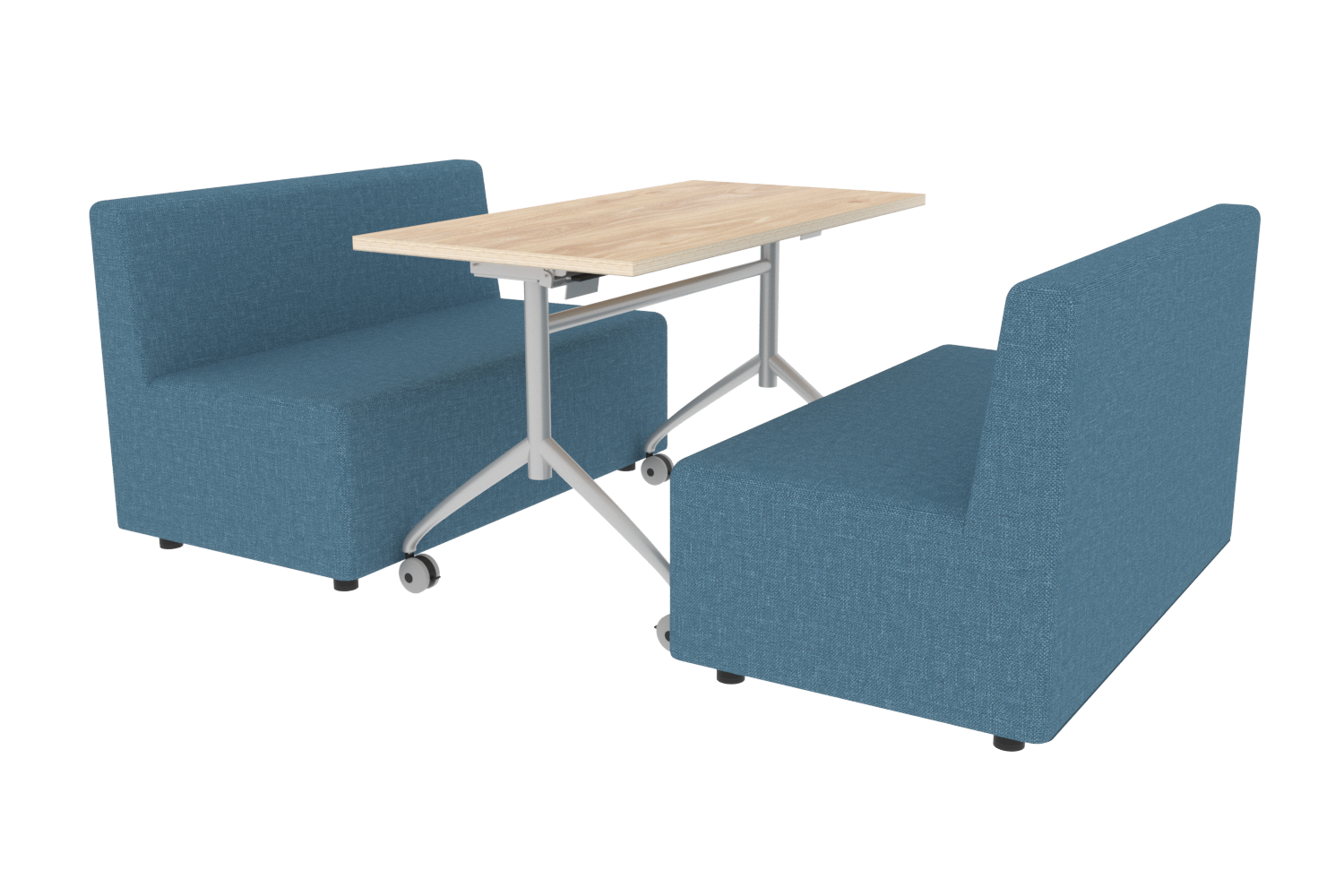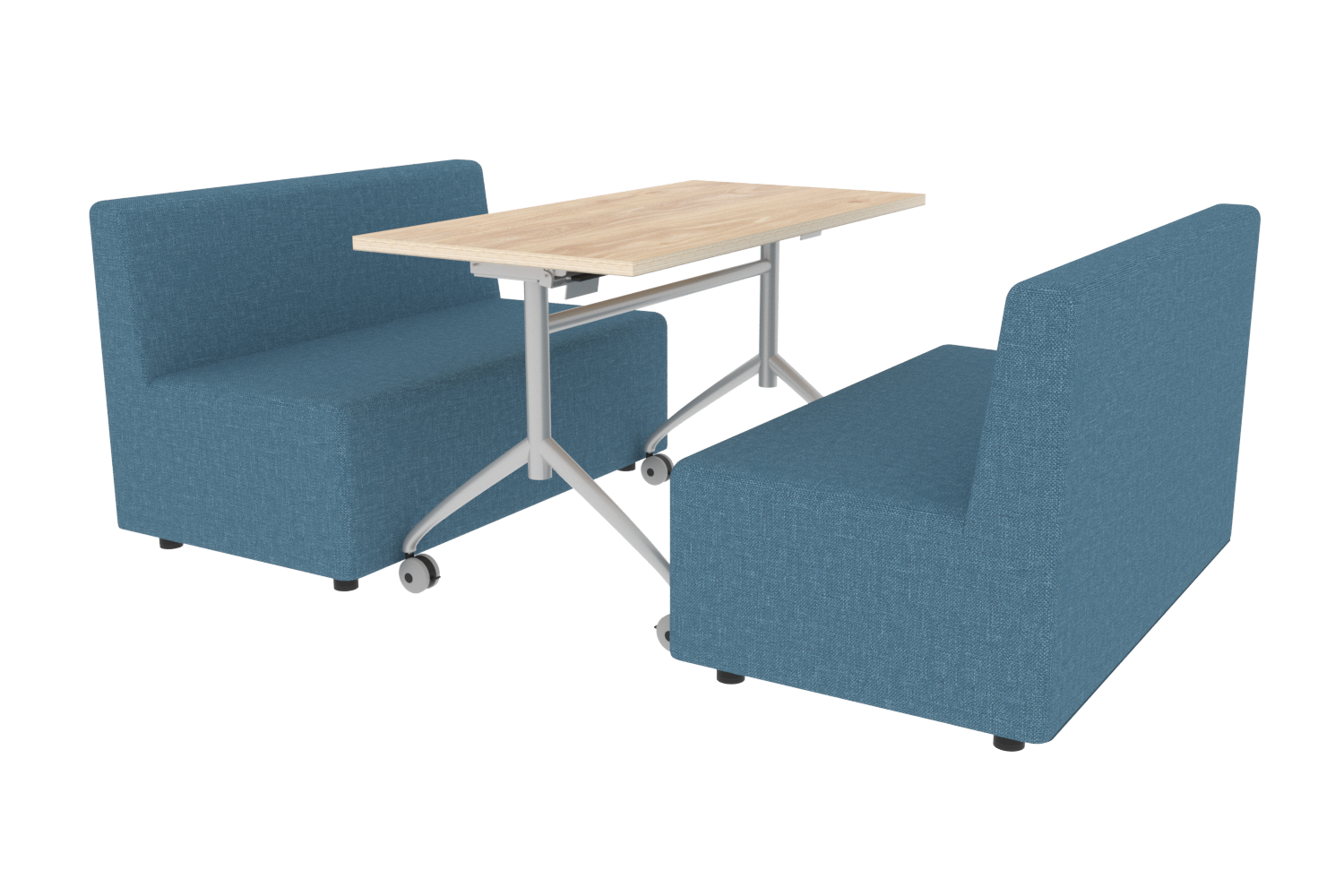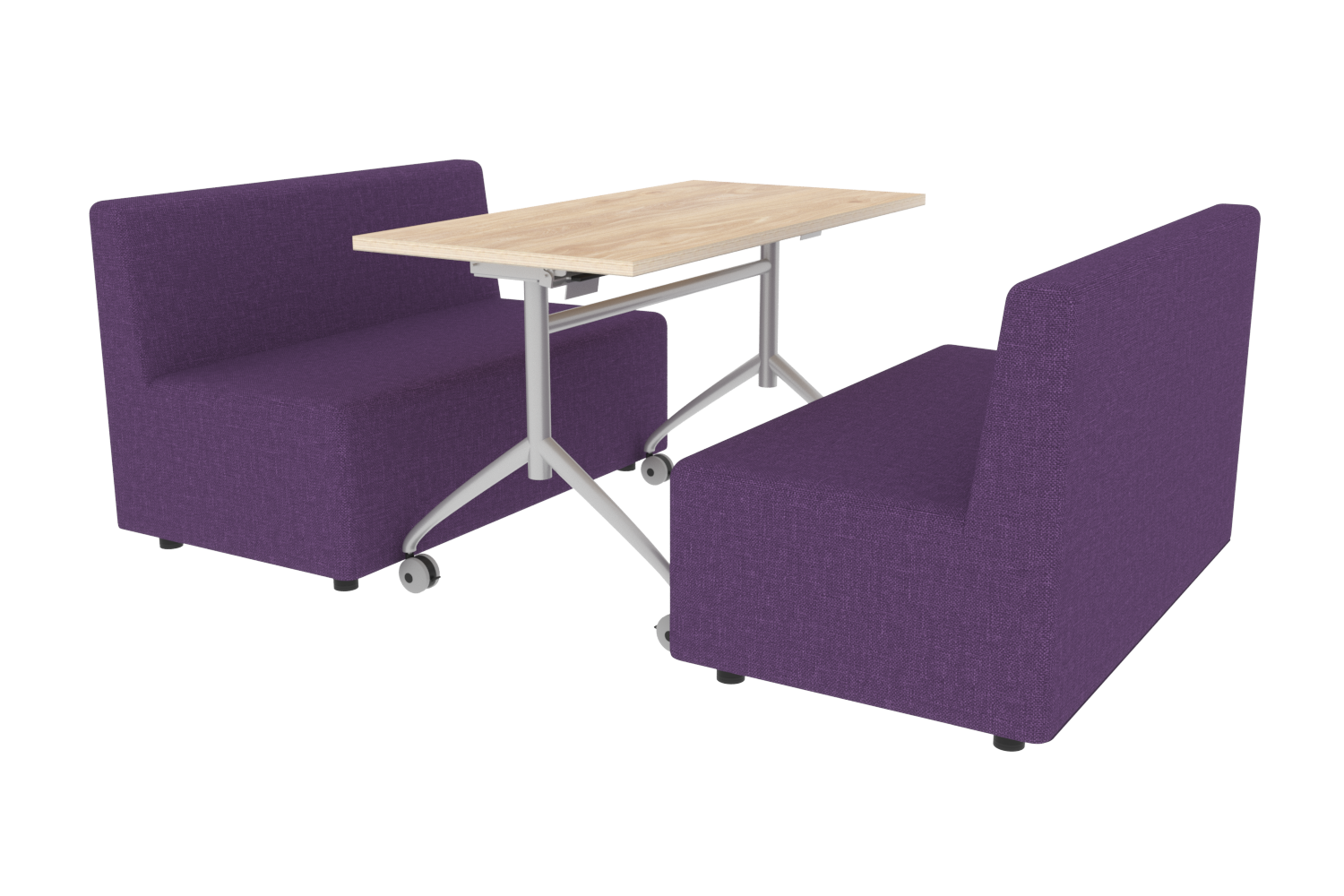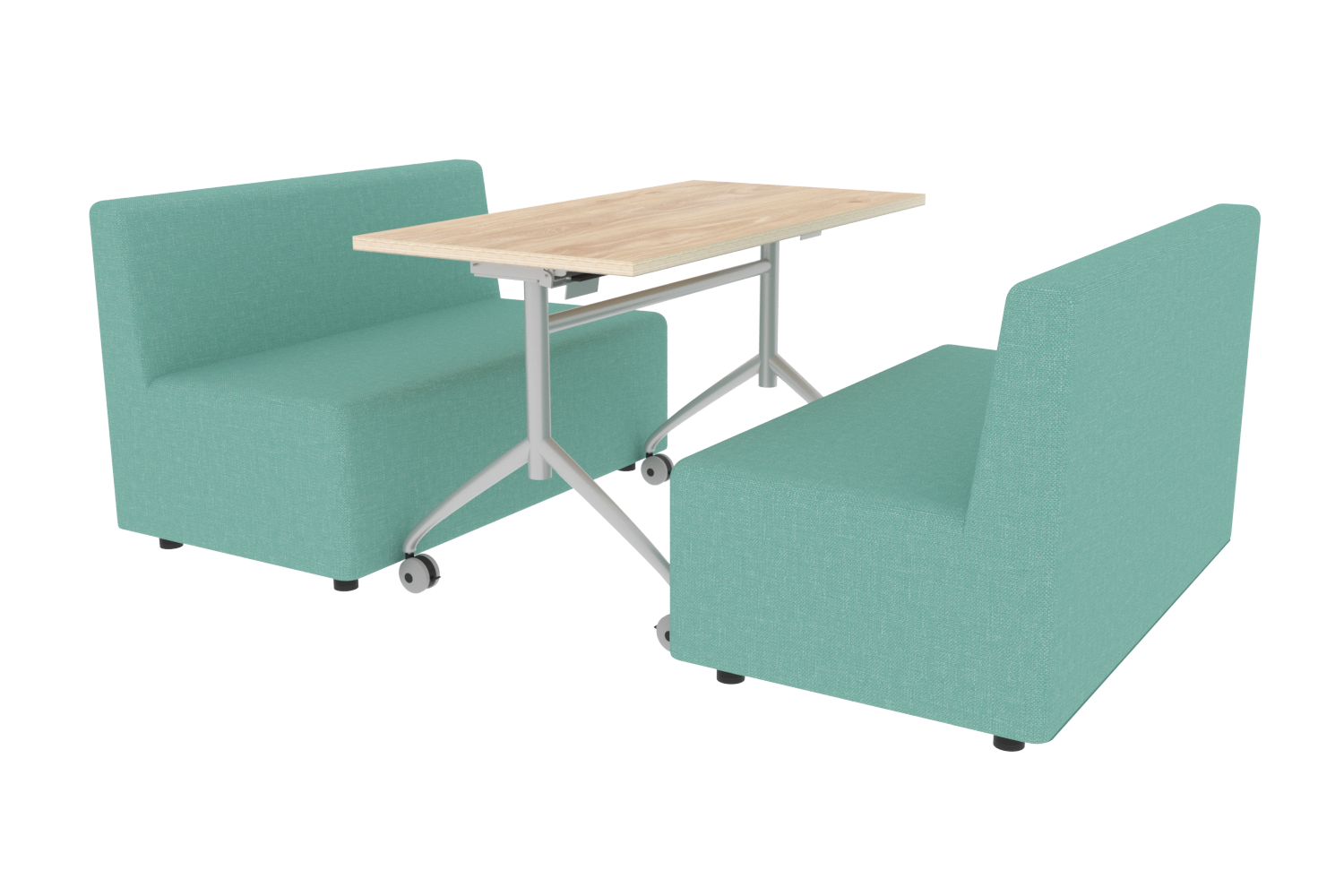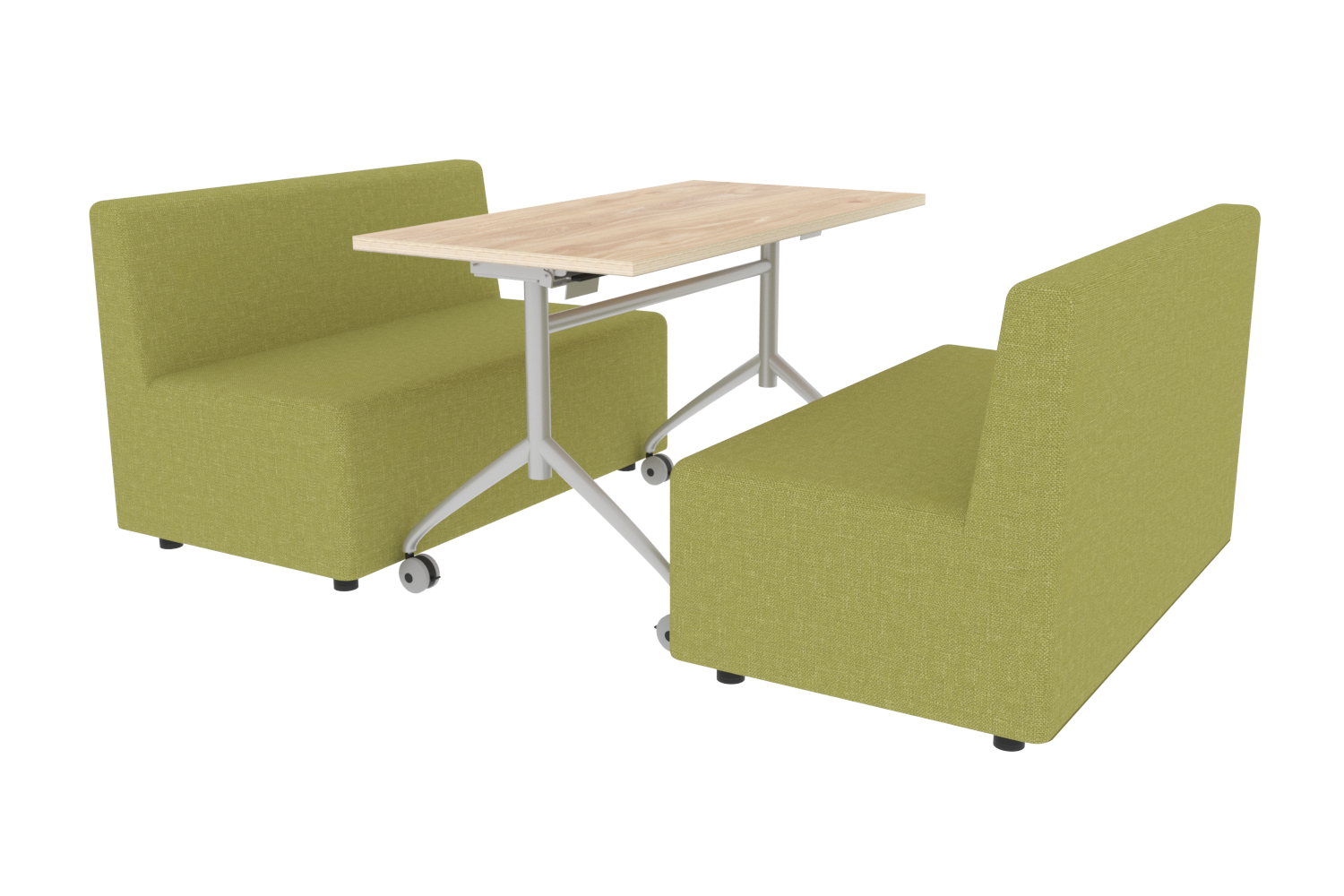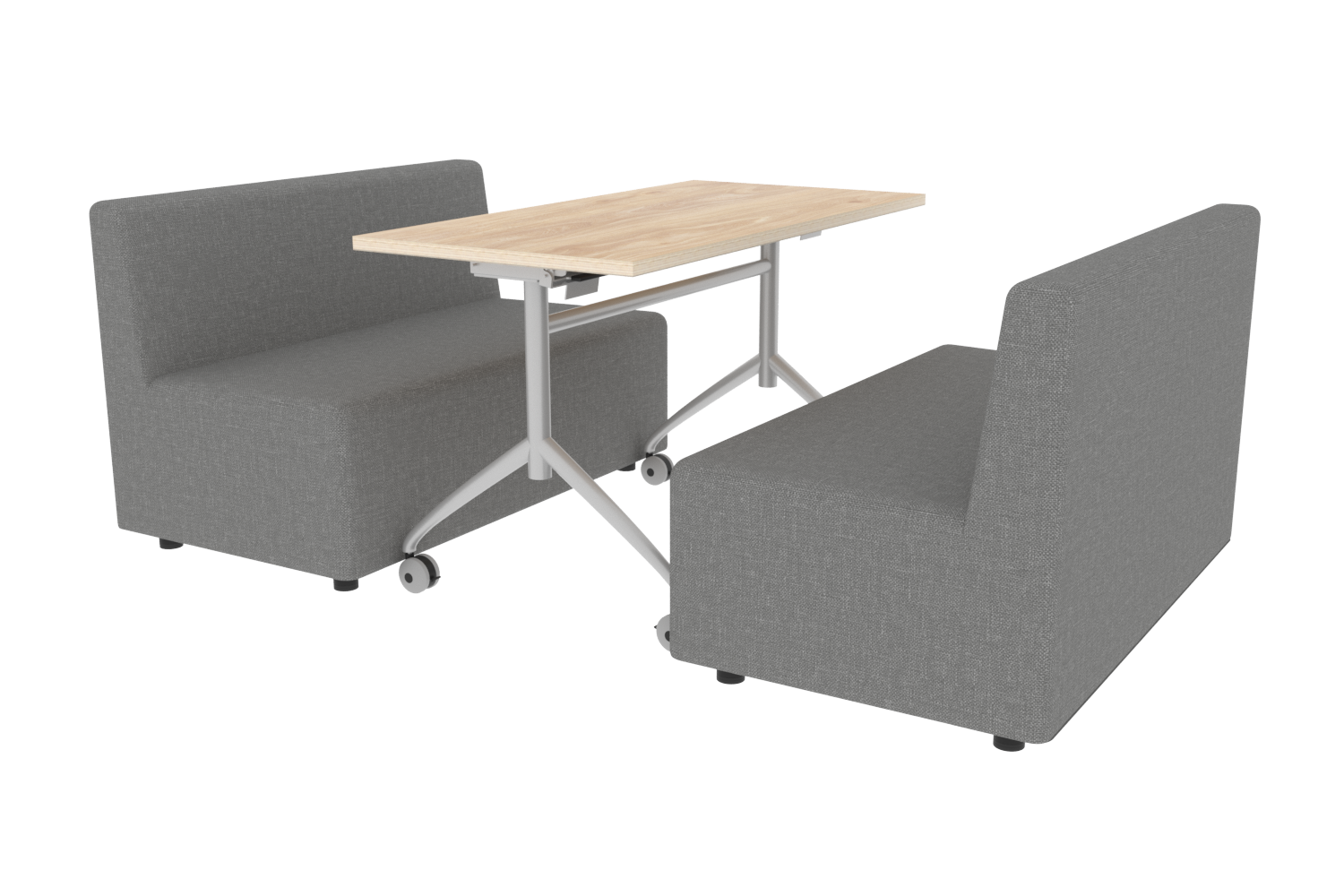 BUN516912
Furniture Bundle
---
Includes
1x [IFL004] iFlip 1200 Folding Table
2x [NOV002] Nova Double Modular Lounge
Starting From
$1,899 + GST
---
Features
---
---
Resources

2021 Term 3 Bundle Guide
Developed for use within an agile environment, BUN516912 is perfect for socialising and more casual moments of collaboration.
iFlip IFL004 1200 Folding Table's work surface provides ample space for projects and teamwork of all kinds. Creating small, focused clusters allows teachers to move easily among groups, offering more personalised instruction.
BUN516912 works as a comfortable breakout space for two to four students to sit and collaborate as a team or to provide a comfortable retreat for solo reflection.
Dimensions: W1200 x D600 x H720
Sofa Height: H400
---
Upgrade Kit
Includes
1x [IFL004] iFlip 1200 Folding Table Writable Surface
More from the Collection


---
More from other categories


---