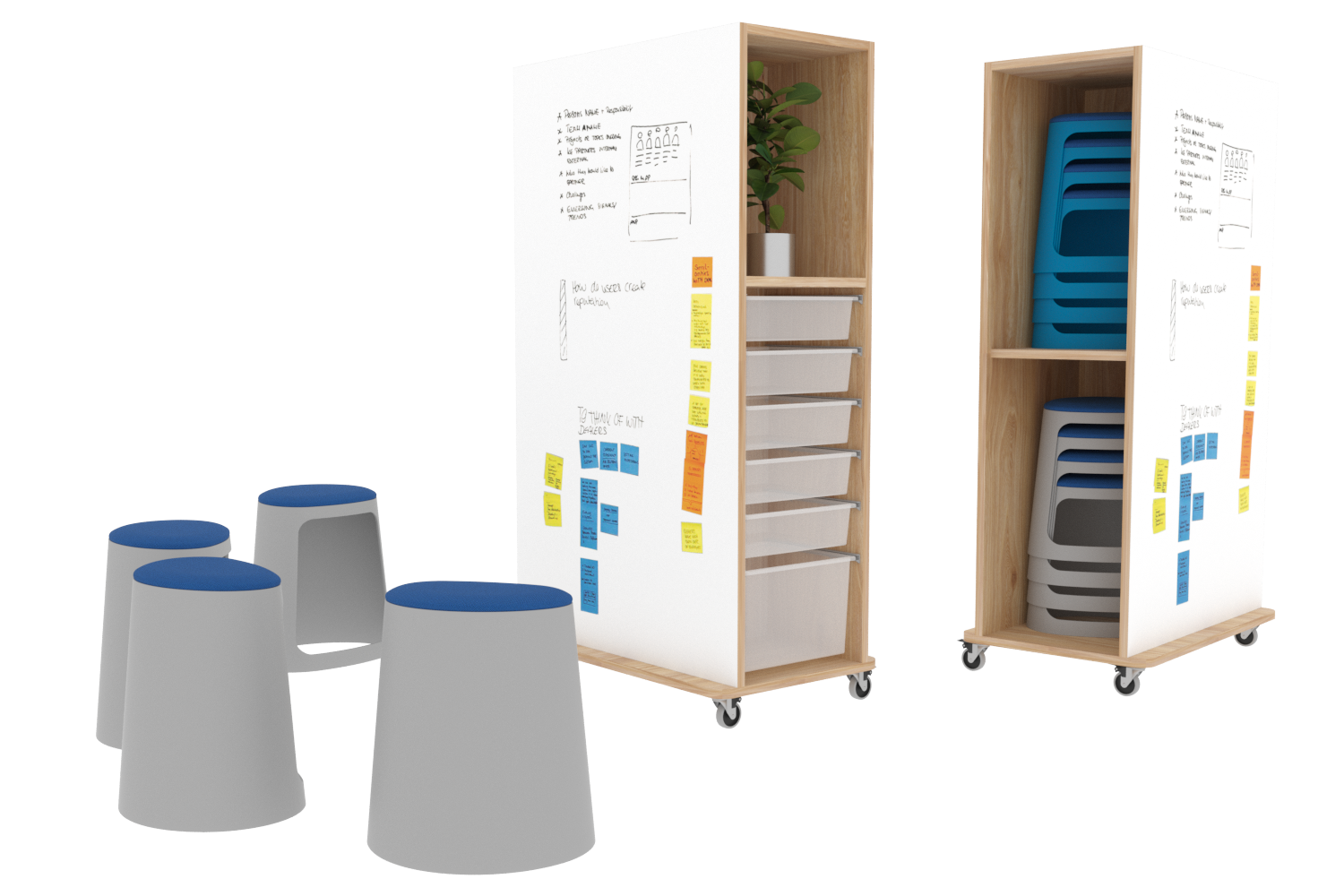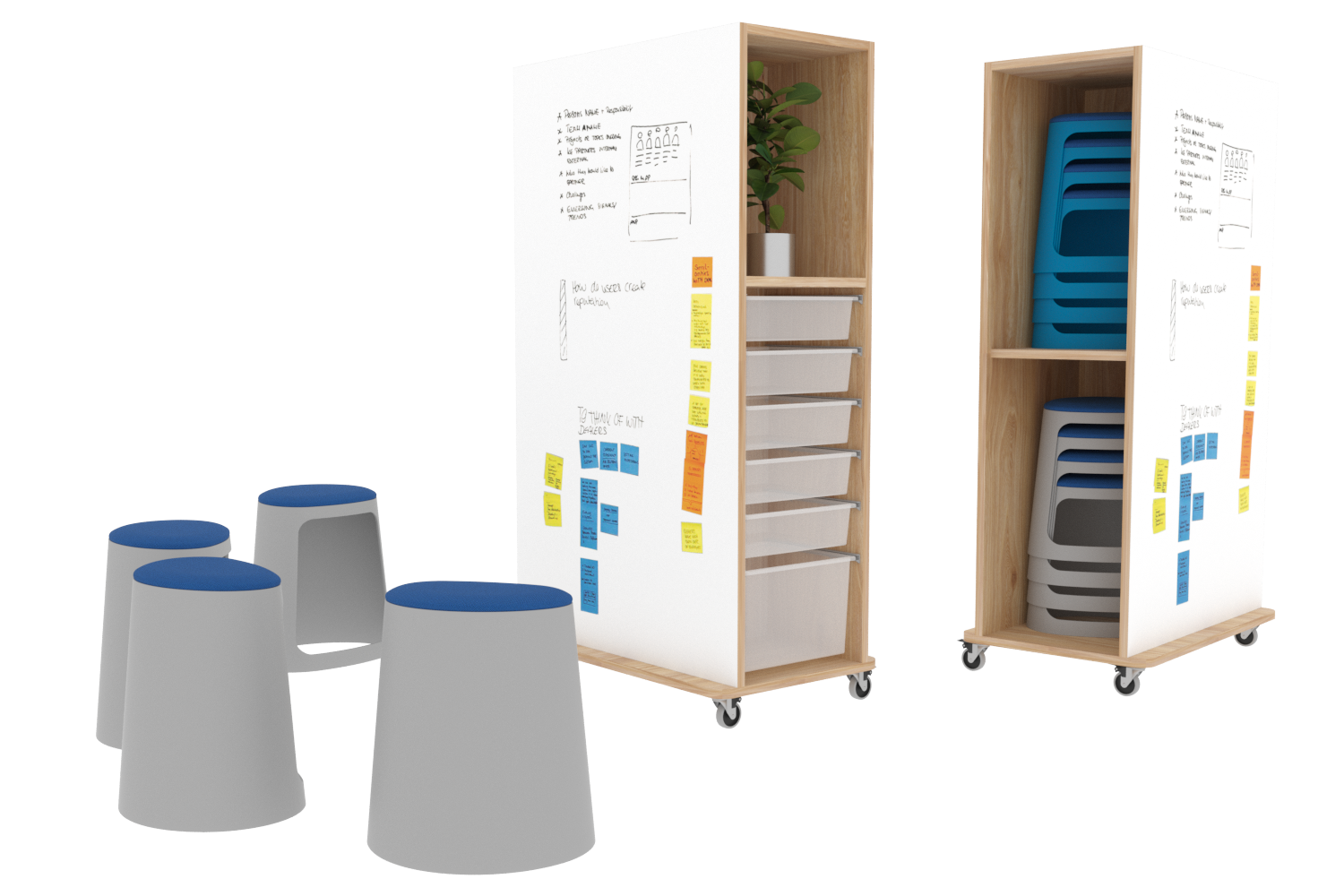 BUN792615
Furniture Bundle
---
Includes
1x [TOW001] Tower Mobile Whiteboard
8x [REB001] Rebel Stacking Stools
Starting From
$1,599 + GST
---
Features
---
---
Resources

2021 Term 3 Bundle Guide
The evolution of learning spaces was a key factor in the development of Tower, a freestanding, combination whiteboard come storage unit designed for classrooms, information sharing and brainstorming sessions.
When combined with the minimal form of the Rebel REB001 Stacking Stool, Tower becomes a powerful tool for collaborative learning and creative problem solving.
Tower TOW001 Mobile Whiteboard is a double-sided whiteboard with a contrasting internal finish, mounted on castors as standard, making it a breeze to move around any space. Mobile and storage-rich make BUN792615 ideal for learning environments with a focus on collaboration and flexibility.
Dimensions: W600 x D900 x H1800
Stool Height: H450
---
Upgrade Kit
Includes
8x [REB003] Rebel Stool Upholstered Seat Pad
More from the Collection


---
More from other categories


---