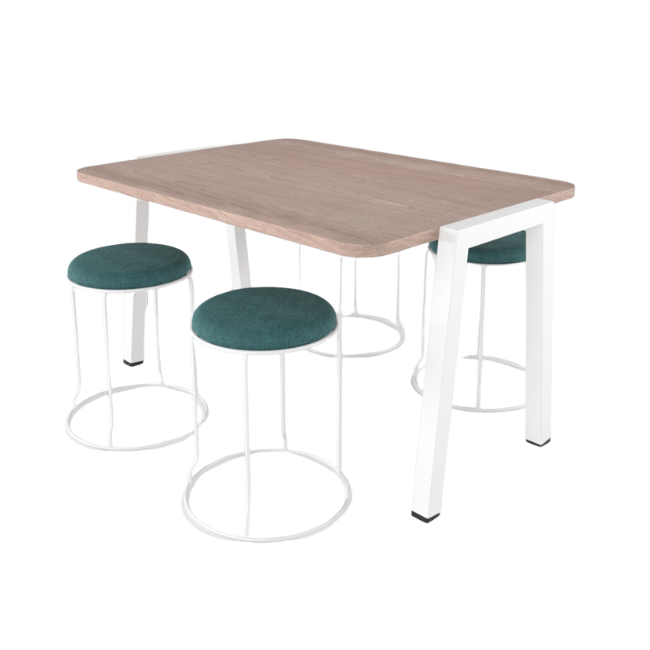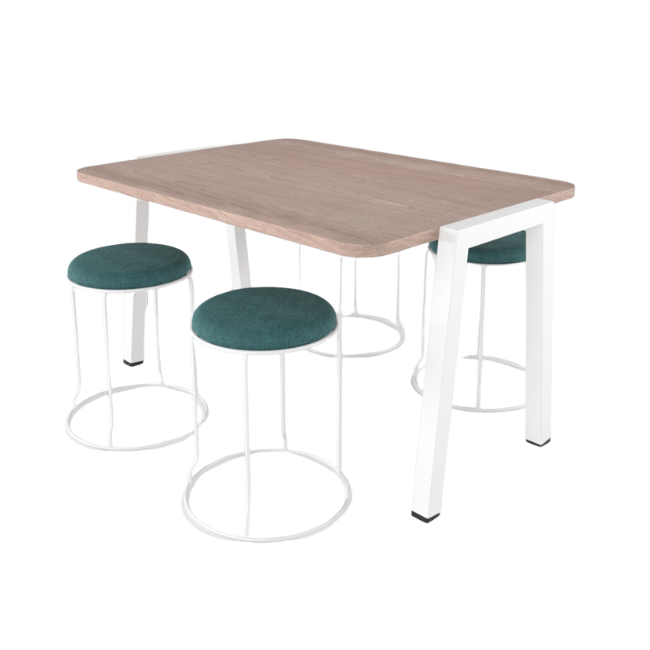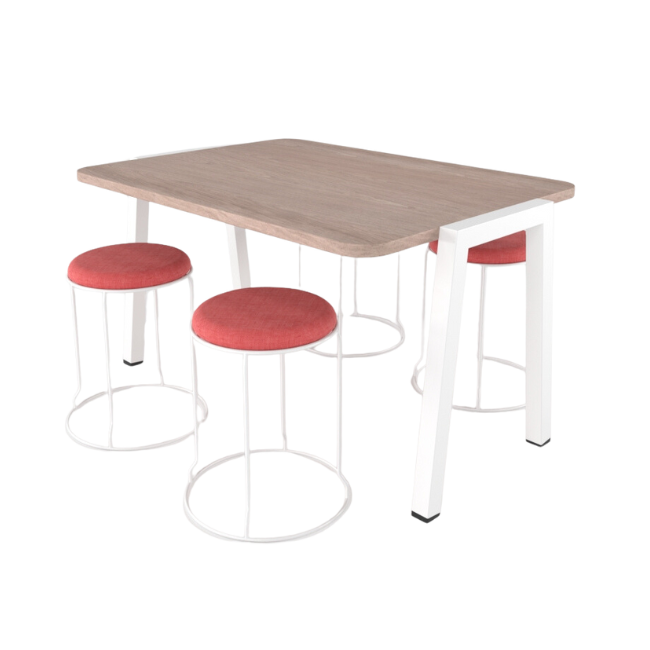 Bundle
Jac
In the heart of every educational institution lies its ability to nurture and inspire. Enter the Jac bundle!
---
Features
---
Designed to redefine the modern learning space, our Jac Table coupled with the Maruchi Stacking stools introduces a harmonious blend of urban industrial aesthetics and uncompromised functionality.
Key Features
Adaptive Design: Whether it's a media centre, active learning zone, or a common area, the urban industrial flair of the Jac Table is fit for all. Paired with the Maruchi Stools, the ensemble ensures a dynamic and engaging setting.
Ideal for Breakout Spaces: Perfectly tailored for classroom breakout moments, ensuring comfort while fostering group interactions and individual focus.
Champion of Student Well-being: By championing spaces where students can feel safe and relaxed, we're making student well-being a design priority.
Makerspace Ready: Ideal for small makerspaces, this package champions hands-on learning and creativity, pushing the boundaries of conventional classroom setups.
This combination embodies adaptability, student welfare, and creativity, all while ensuring durability and elegance. Dive into a world where every classroom isn't just a room but a canvas for endless possibilities.
---
More from the Multi-Purpose Collection
More from other categories