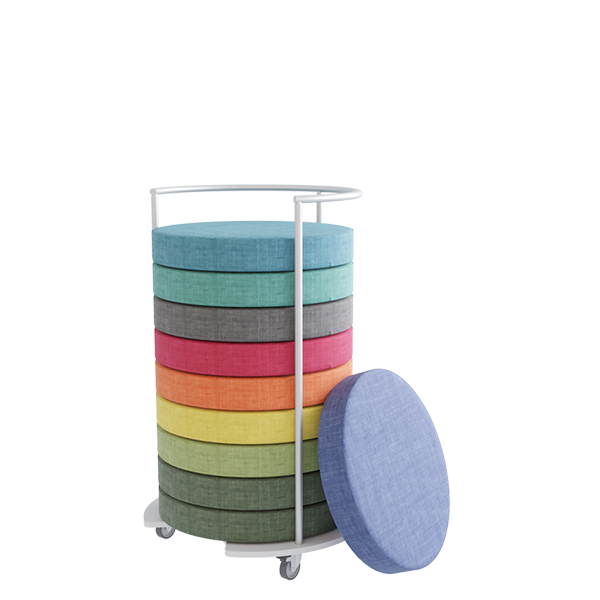 Cushion Bundle
Lilypad
By adding the Lilypad Cushion Bundle in your school space, you'll have a stylish yet comfortable learning environment
Includes
1x Lilypad Trolley
10x Lilypad Floor Cushion
---
Features
---
---
Resources

2023 Term 1 Bundles
Introducing the Lilypad Cushion Bundle, the perfect way to bring comfort and style to any school space! This bundle includes one Lilipad storage trolley and ten Lilypad Floor Cushions – all you need for a creative, cosy classroom setting.

The Lilipad trolley's simple design offers a convenient way to store your Lilypad floor cushions, making it effortless to keep your classroom organised so you can quickly get back to teaching – with minimal distractions.

These tantalizingly soft-textured Lilypad floor cushions are perfect for story times or science floor level learning. Students will love crawling on top of them and getting comfortable whilst bringing their imaginations to life. Durable enough to handle playtime while being lightweight enough that they can easily be moved, these cosy cushions work almost anywhere and are sure to bring hours of fun in your class.

By adding the Lilypad Cushion Bundle in your school space, you'll have a stylish yet comfortable learning environment that accommodates collaboration as well as independent activities. Order yours today!
---
More from other categories