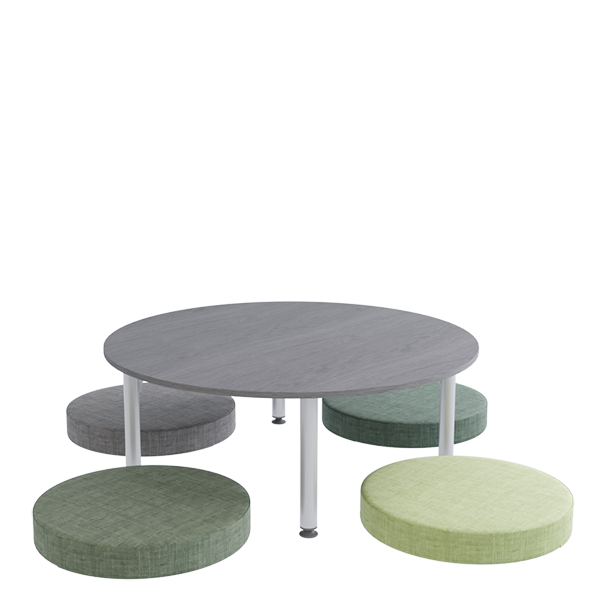 Tactile Bundle
Ocha
Includes
1 x Ocha 1200 Round Table
4 x Lilypad Round Floor Cushion

Starting From
$461 + GST
---
Features
---
---
Resources

2023 Term 1 Bundles
Bring together learning and creativity in your classroom with the Ocha Table Bundle! The bundle includes an innovative table design and four versatile floor cushions to turn any space into an engaging learning environment.

Allow your students to think outside the box and explore unique seating arrangements with the Ocha table – a sturdy, practical piece of furniture. Perfect for flexible classroom setup or break-out areas, the Ocha table has a low, fixed-height surface, and multiple colour options that you can easily mix and match to liven up your learning space.

For further versatility, the comfortable Lilypad cushions let you quickly switch up spaces to suit your needs. Whether used on their own or alongside other furniture pieces such as the Ocha table, these plush floor cushions offer a reminder to engage and explore new concepts from a dynamic angle.

With the Ocha Table Bundle by your side, it's never been easier to create an inspiring learning atmosphere in no time!
---
More from other categories