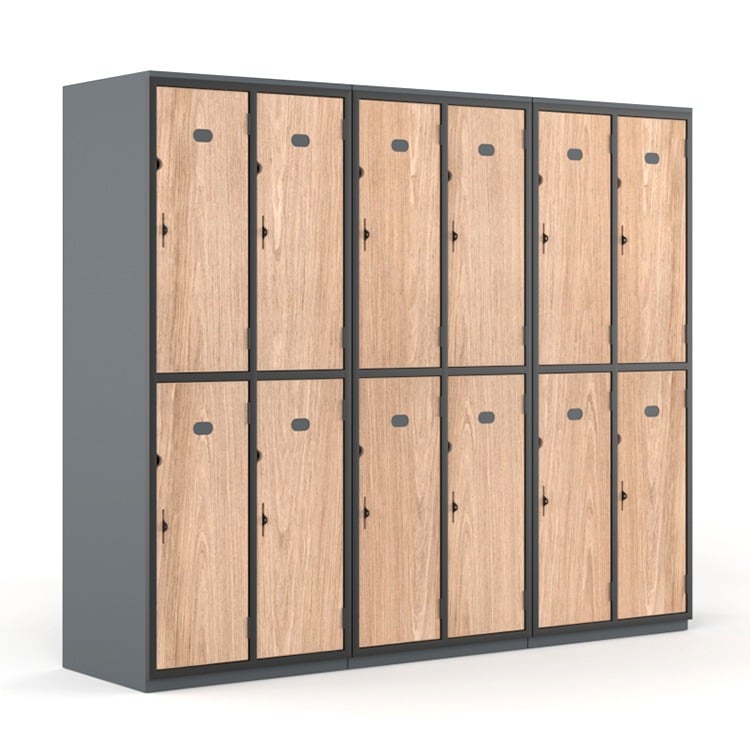 Package
Secure It FD4
Includes
10x Secure It FD4 Locker Bays
(a total of 40 individual lockers)

Starting From
$6,999
$5,999 + GST
---
Features
---
Upgrade your educational spaces with the Secure It FD4 Locker Package, an all-encompassing solution that fosters a sense of responsibility and organisation. In schools, these lockers empower students to take charge of their belongings, enabling them to concentrate fully on their academic pursuits.
The simple design of these lockers ensures ease of use, with elevated plinths protecting against floor moisture and dirt, promoting both cleanliness and convenience. Investing in this package not only bolsters security but also reflects a commitment to the well-being and productivity of all stakeholders.
Make a lasting impact on your learning space or workplace with the Secure It FD4 Locker Package. Experience the perfect blend of functionality, style, and security, and transform any environment into an organised, efficient, and inspiring space.
---
Product Finishes
E0 Laminate
6 colours available

Dark Oak

Natural Oak

Light Oak

White

Grey

Storm
---
More from the Locker Bundles Collection
More from other categories