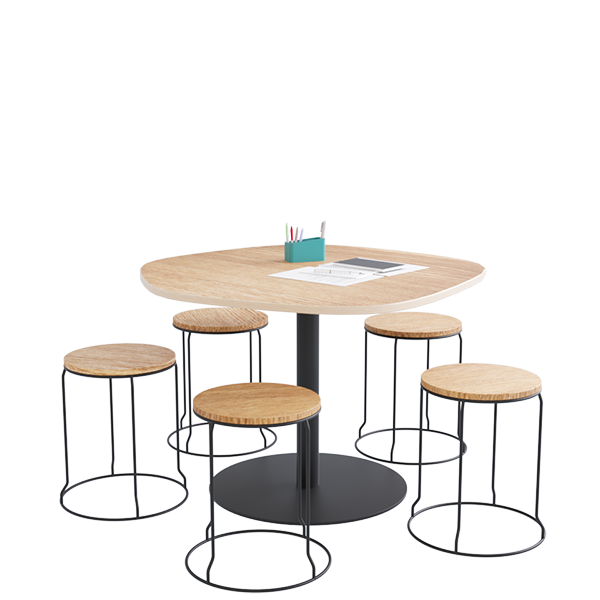 Gather Bundle
Toka
Includes
1 x Toka 1200 Meeting Table
5 x Maruchi Stacking Stool

Starting From
$900 + GST
---
Features
---
---
Resources

2023 Term 1 Bundles
The Toka Gather Bundle is perfect for any creative space, meeting room or office. It provides a stylish seating solution and generous table surface – perfect for team projects, collaboration sessions or just some good old-fashioned brainstorming! The bundle comes with our NEW Toka table and five Maruchi stacking stools – all in one convenient package. Both pieces are made from high quality materials and feature a modern yet timeless design.

The Toka table's spacious surface allows plenty of room to work together without feeling cramped. With its strong frame and organic surface shape design, it's sure to withstand daily use well into the future! Meanwhile, the Maruchi stacking stools are minimal by design and easy to store when not in use – they can be nestled away neatly in a corner when you're finished working. They're also lightweight so they can be moved around with ease.

The Toka Gather Bundle is ideal for those who crave quality without compromising on style. Its sleek design lends a certain air of sophistication to any setting – plus it helps foster productive group work. Whether you need a new home for your creative sessions or want an attractive option for the classroom, this bundle has it all covered!
---
More from other categories