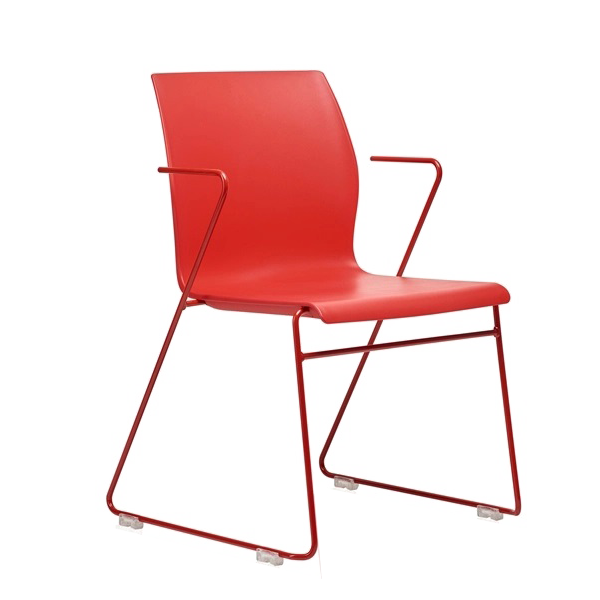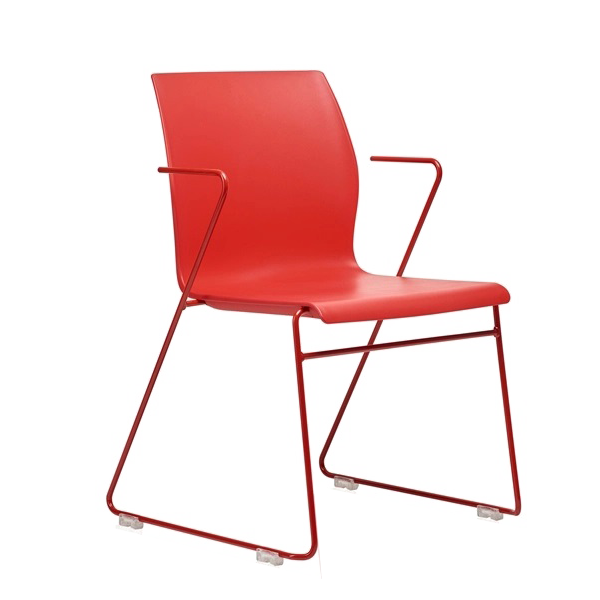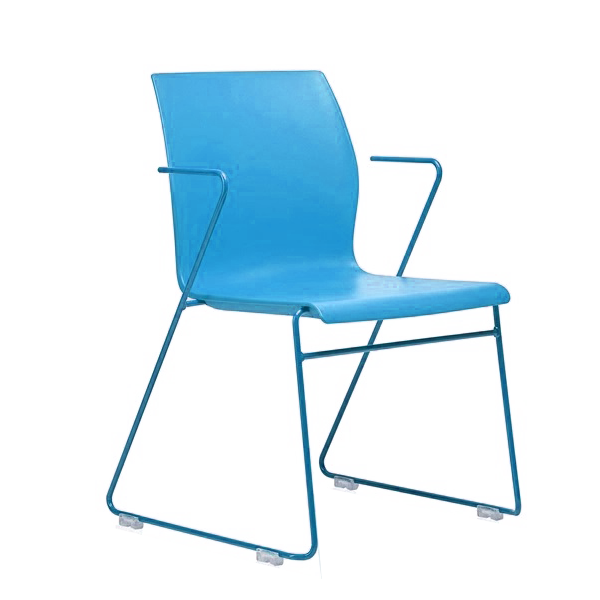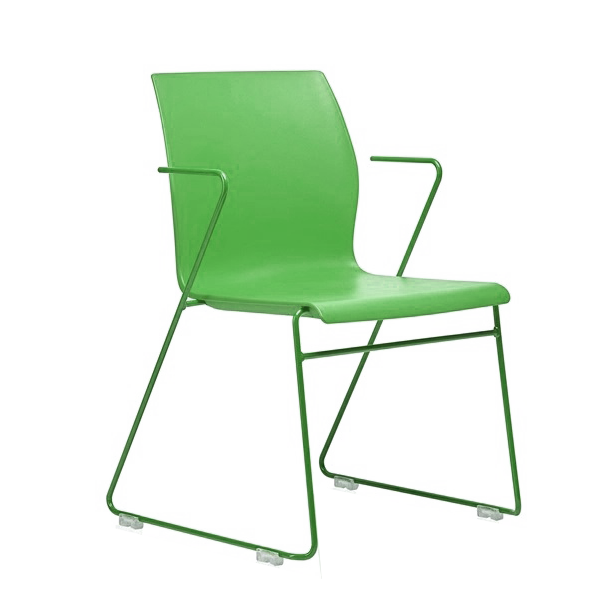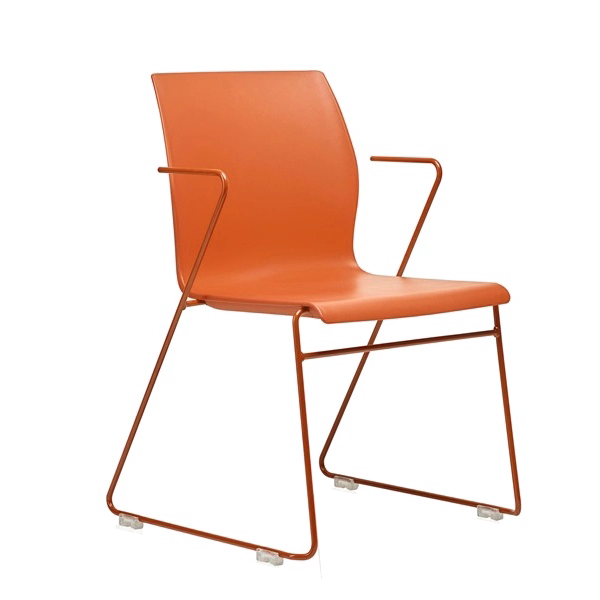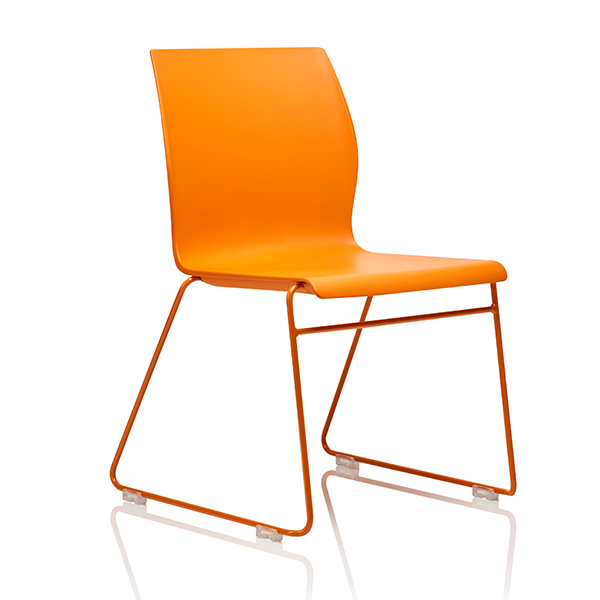 Stacking Chair
Laugh
The laugh Chair accomplishes more workspace efficiency through its space saving design and easy storage capabilities.
---
Features
---
---
Resources

Laugh Stacking Chair
The Laugh Chair is versatile and can be used for a wide range of applications. Its clean design and diverse colour options make it the ideal choice for any space.
Specifications
All shell colours are matching to the frame colour, except for the blue shell. The blue shell is a light denim blue in contrast to the rich bright blue frame.
Note: Sled base chair also available without armrests.
Materials
Sled Frame Solid rod steel frame
Shell Construction 10% Glass Fibre Reinforced Polypropylene
Woodgrain Finish Hydrographic processing
---
More from the Occasional Seating Collection
More from other categories