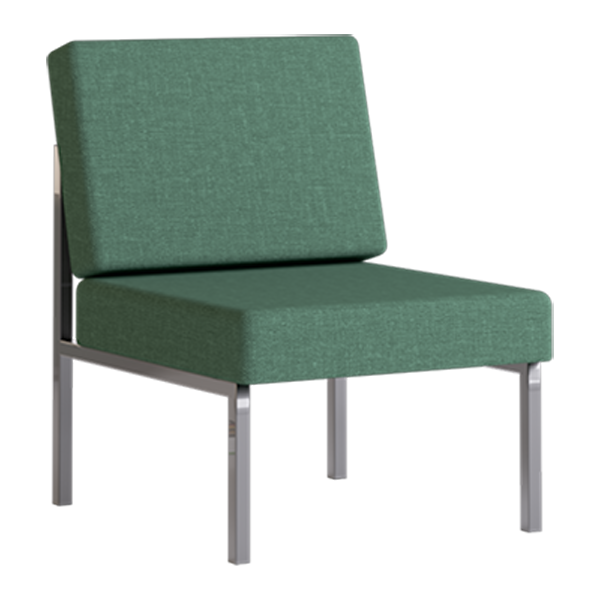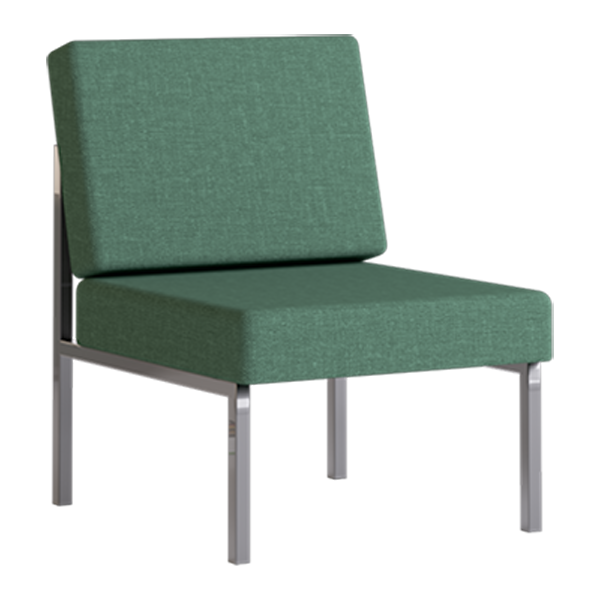 Lounge Chair
Smart
Discover the Smart Lounge Chair – the epitome of comfort, durability, and classic design, perfect for enhancing school libraries, classrooms, and reception areas with its modular, arm-free construction.
---
Features
---
---
Resources

Smart Chair
Unmatched Comfort and Durability
The Smart Lounge Chair is ingeniously crafted with high-density foam cushioning, ensuring it retains its distinctive shape and comfort for years on end. Its design prioritises comfort, style and ease of movement, making it an ideal addition to any educational setting. The chair's robust welded frame provides long-term strength and support, even under constant use and is capable of supporting a static seated load of up to 120 kgs. This feature underscores its suitability for a diverse range of users within school environments.
Design Excellence and Modularity
This chair stands out with its classic modular design, allowing for flexible arrangements in various school settings. Its arm-free structure not only enhances comfort but also promotes modularity, making it a versatile choice for different spaces and activities. Whether it's for solo reading in a classroom or group story sessions, the Smart Lounge Chair adapts effortlessly to the needs of both students and educators.
Durable and Aesthetic Construction
Durability meets style in the Smart Lounge Chair. Its frame is finished with a high-quality powder coat, ensuring the chair remains pristine even with rigorous everyday use. The aesthetic appeal is further enhanced by the chair being upholstered in the exquisite Atlas range of fabrics, paired with a sleek black powder-coated welded steel frame. This combination not only offers visual appeal but also guarantees longevity, making it a cost-effective investment for schools.
Ideal for Various School Environments
The Smart Lounge Chair is a popular choice in Australian school classrooms, libraries and reception areas. Its modular design facilitates easy rearrangement to suit different settings and activities. In libraries, it offers a comfortable spot for students to immerse themselves in reading. In classrooms, it becomes the perfect seat for story time or quiet reading. Additionally, the welcoming design in reception areas creates a positive first impression for visitors.
Cost-Effective Solution for Schools
Not only does the Smart Lounge Chair excel in comfort and design, but it also stands as a cost-effective solution for educational institutions. The combination of durability, versatility, and classic design ensures that schools receive maximum value from their investment. The chair's timeless appeal and robust construction mean it will serve the needs of the school community for years, without the need for frequent replacements.
The Smart Lounge embodies a seamless blend of functionality and style, making it an ideal choice for schools seeking to enhance their learning environments. With its user-centric design and long-lasting build, the Smart Lounge Chair is set to be an indispensable asset in educational settings across the country.
---
Product Finishes
Atlas Fabric
11 colours available

Oasis

Abyss

Amazon

Fern
Moss

Wattle

Ochre

Persian

Peat

Slate

Fox
---
More from the Lounges Collection
More from other categories