Case Study
Bacchus Marsh
College
Whether they need a quiet moment alone or a quick phone call, this revamped staffroom offers the perfect spot.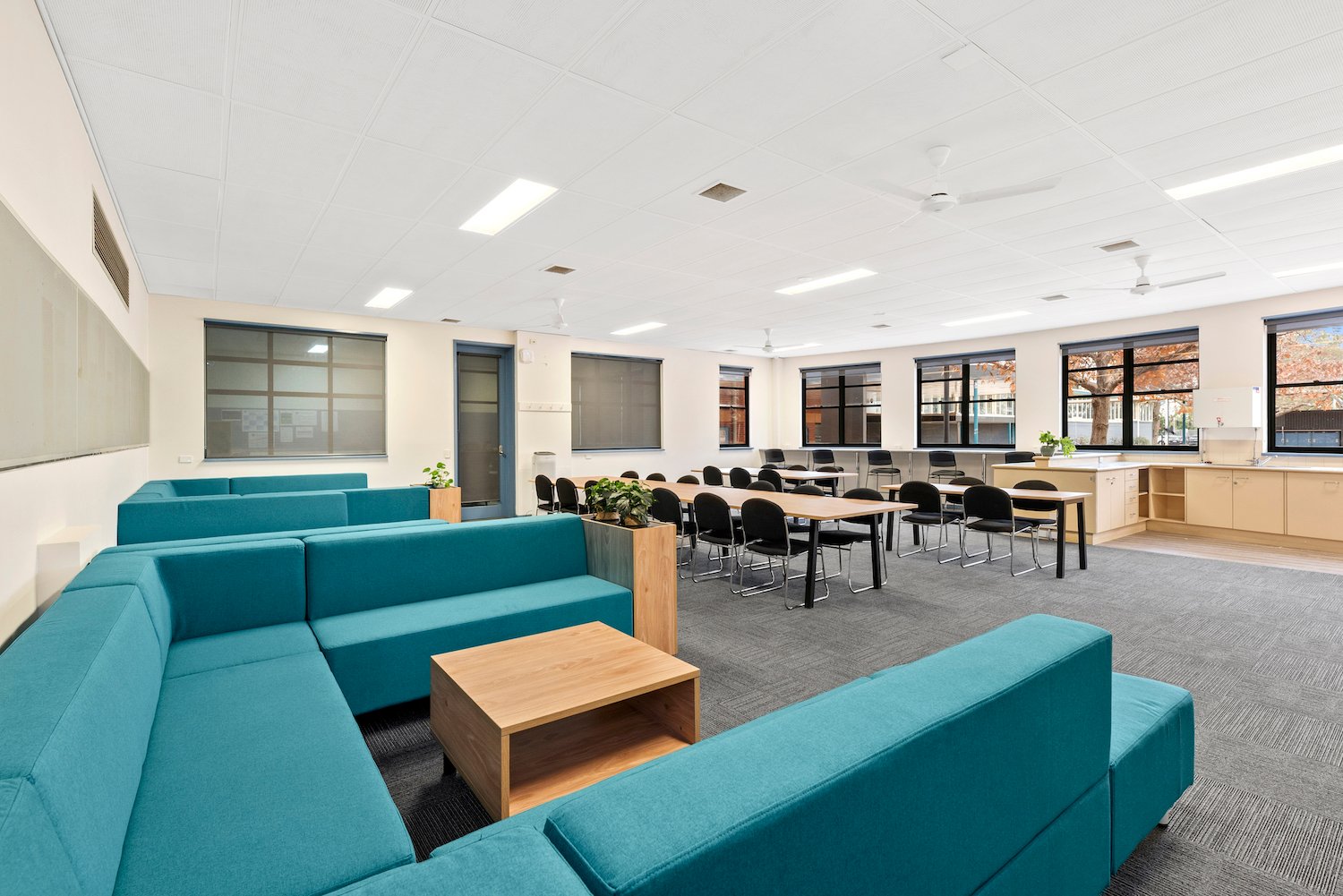 Bacchus Marsh College wanted a soft, creative, workspace solution for their teacher's lounge and break room — and VE Furniture was there to help with furniture that met their needs.
A soft zone of Origami Lounges and Iris Coffee Tables offer opportunities for faculty to gather and meet, make a quick phone call or just take ten minutes to themselves. Planta's add a pop of greenery to offer additional visual privacy and add to the soft, relaxing atmosphere.
Origami, Rod, Shinto, Planta