Case Study
Docklands
Primary School
Built for a growing inner-Melbourne population to alleviate enrolment pressure on surrounding schools and caters for over 500 students from Prep to Grade 6.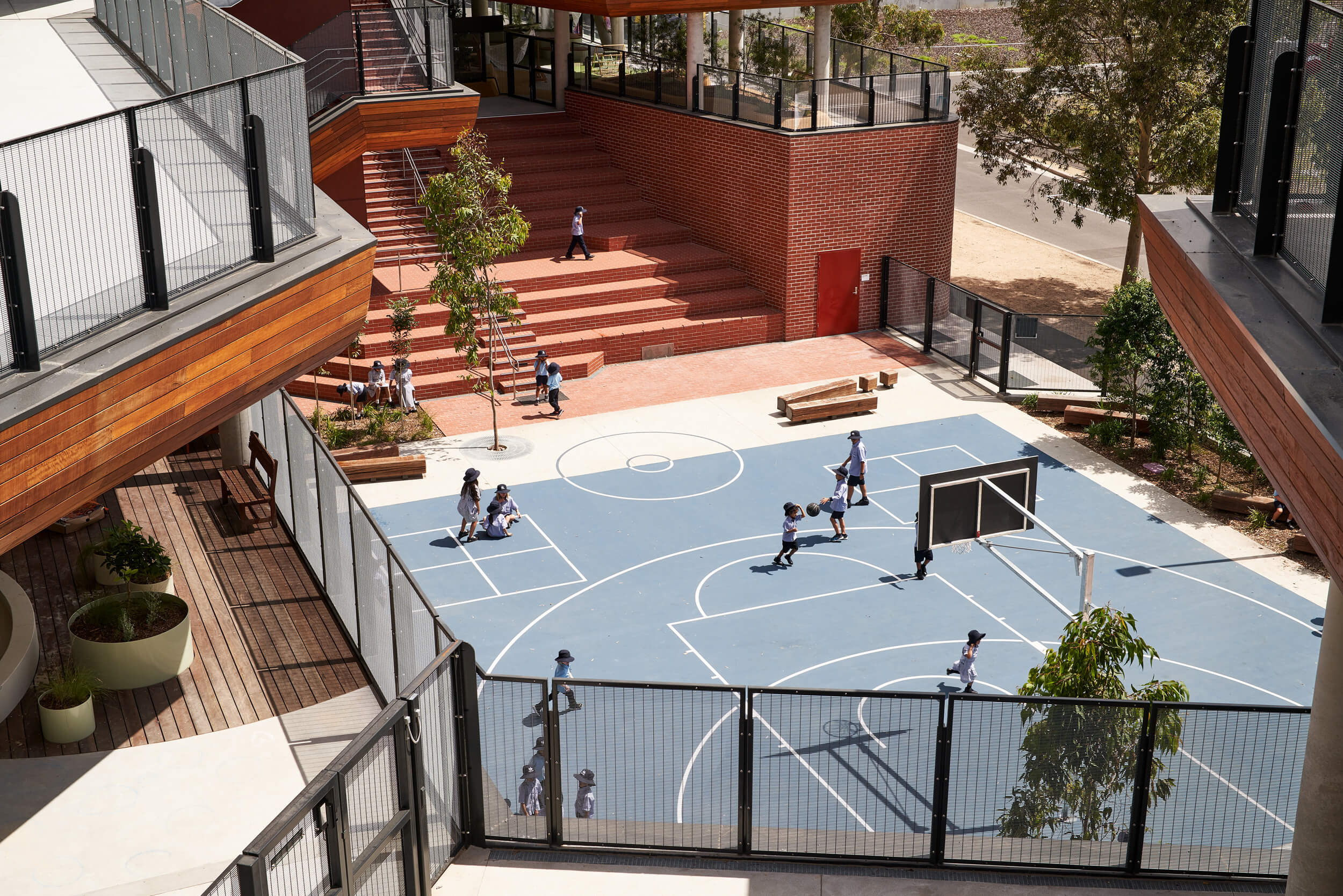 During the design process, the school engaged the local community for ideas, passing their feedback onto Cox Architects. The key elements were making the most of the available space, the need for sustainable buildings and the inclusion of natural elements.
Cox Architects met the brief with a 3-story vertical build including innovative rooftop gardens, terraces and open plan classrooms. The open-play spaces create a learning landscape so learning occurs outdoors as well as in. Being located on a busy road, acoustics also played a key part of the build to integrate the school with its surrounding environment.
Studiwell, Buzz, Lilypad, iFlip, Proform, Rondo, Podz