Case Study
Docklands Primary School
Our Client
Docklands Primary School
Architect
Cox Architecture
Project status
Completed, 2020
A New
vertical school

for the

Docklands

.
The new Docklands Primary School was completed in October 2020 and opened for Term 1, 2021. It was built for a growing inner-Melbourne population to alleviate enrolment pressure on surrounding schools and caters for over 500 students from Prep to Grade 6.
During the design process, the school engaged the local community for ideas, passing their feedback onto Cox Architects. The key elements were making the most of the available space, the need for sustainable buildings and the inclusion of natural elements.

Cox Architects met the brief with a 3-story vertical build including innovative rooftop gardens, terraces and open plan classrooms. The open-play spaces create a learning landscape so learning occurs outdoors as well as in. Being located on a busy road, acoustics also played a key part of the build to integrate the school with its surrounding environment.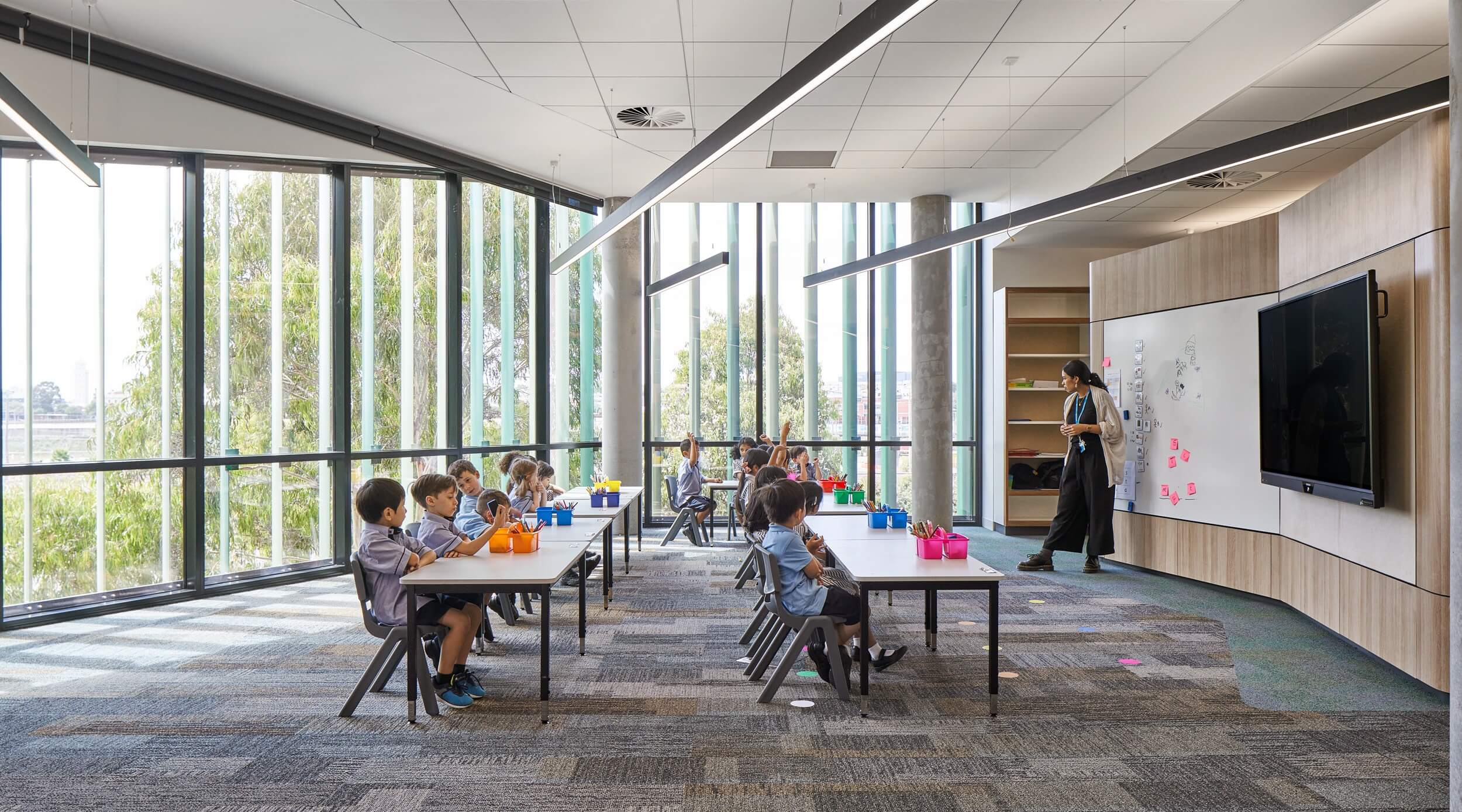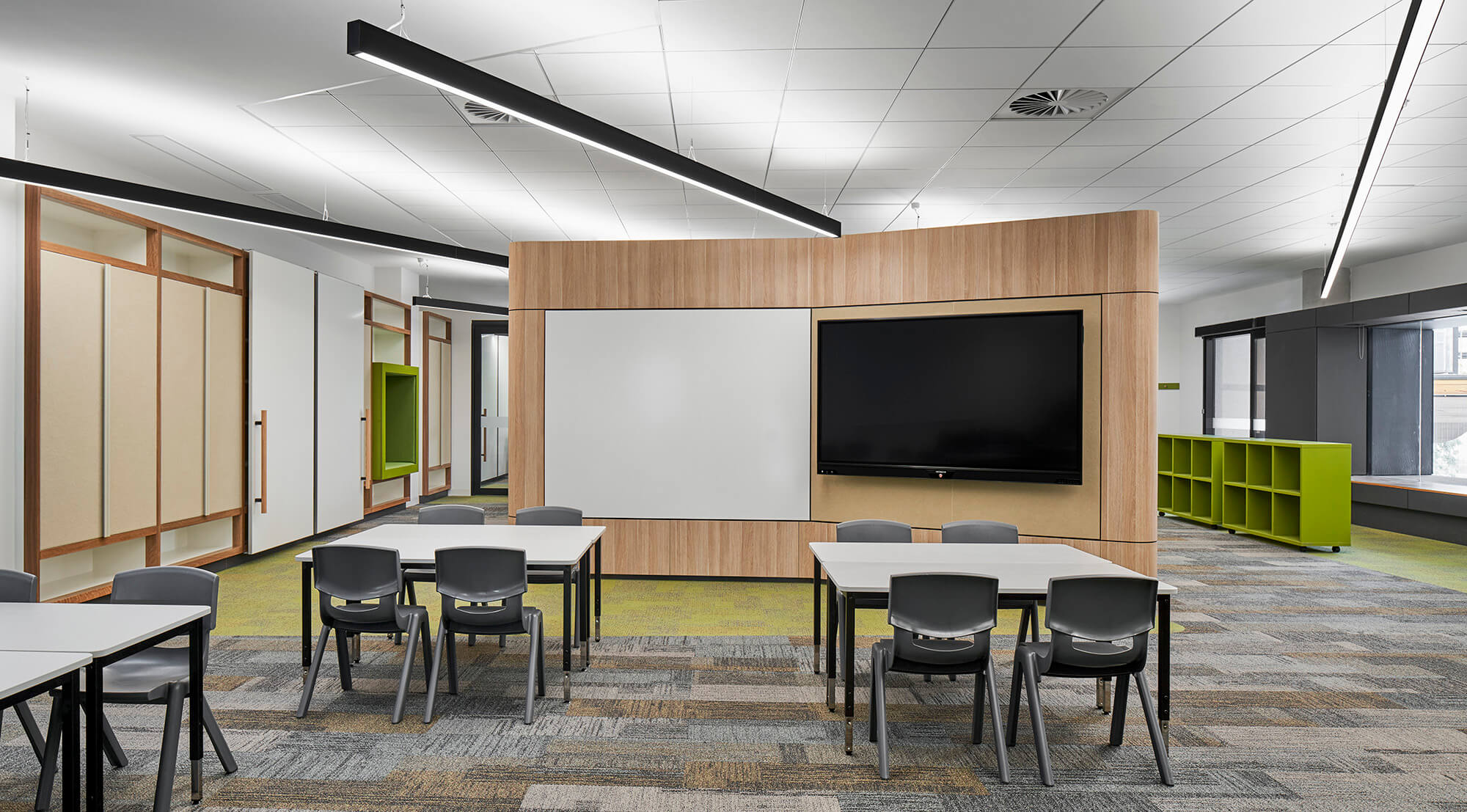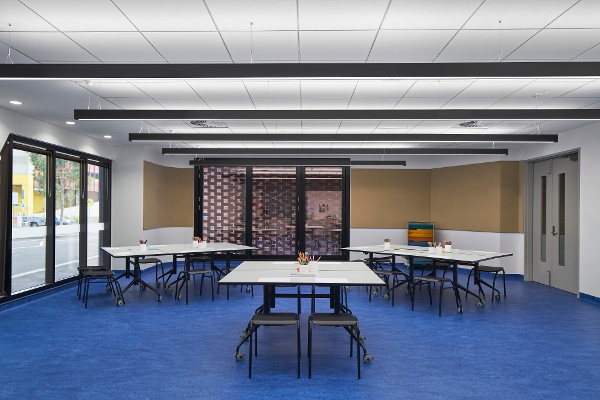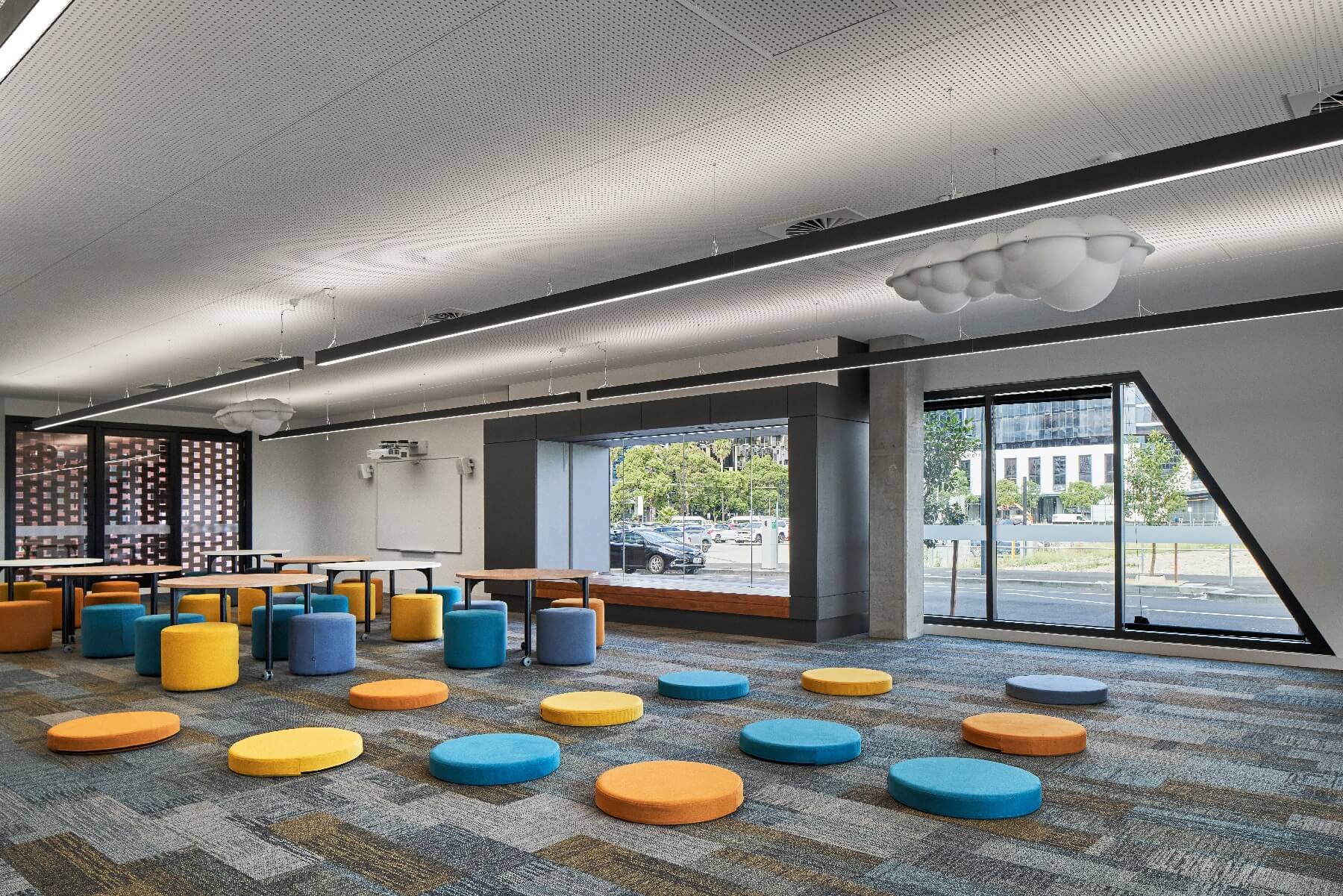 With administration conveniently located on the ground level, Prep to 6 learning communities were integrated with outdoor learning terraces and are complimented by a library, music room, art rooms, STEM space and an indoor sports hall.
THE GOAL
Build a new school that integrates with nature and embraces outdoor learning
Create open plan class spaces including STEM, art, library and music
Design for an inclusive curriculum offering a wide range of practical and specialist skills
THE SOLUTION
A warm palette of browns and greys accommodate for social diversity by creating a calming, inclusive space
Height adjustable tables were chosen to accommodate all year levels
Round tables with Rondo Ottomans and Lilypad cushions soften the music and library spaces