Case Study
Montmorency Secondary College
The basic requirement was to allow the easy expansion of the school community from its current size of approximately 900 pupils to a required 1080 students enrolled for the 2020 school year.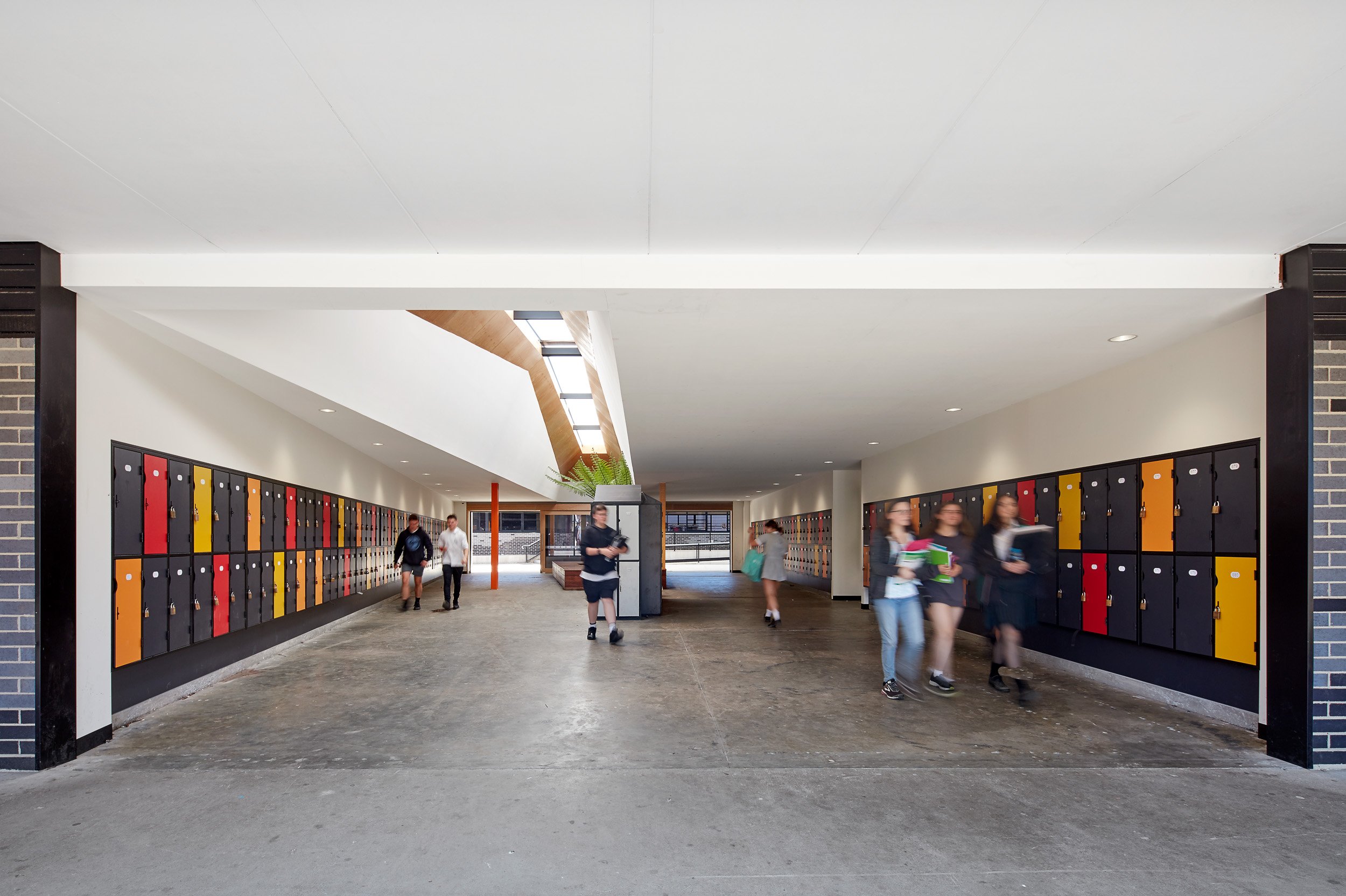 Crosier Scott's holistic design approach, incorporated solutions that benefited the whole school community and enable better connections and flow of movement. This idea of flow and movement extended to the the installation of VE Furniture's Secure-it lockers in compact laminate throughout the schools breezeways and internal hallways.
VE Furniture worked closely with both Crosier Scott Architects and Melbcon builders to install the lockers seamlessly into alcoves in place of traditional joinery. A pattern of alternating colours was selected by Crosier Scott Architects to appear as random and free flowing. Custom height plinths were also specified and created by VE Furniture before being installed by the team at Melbcon.