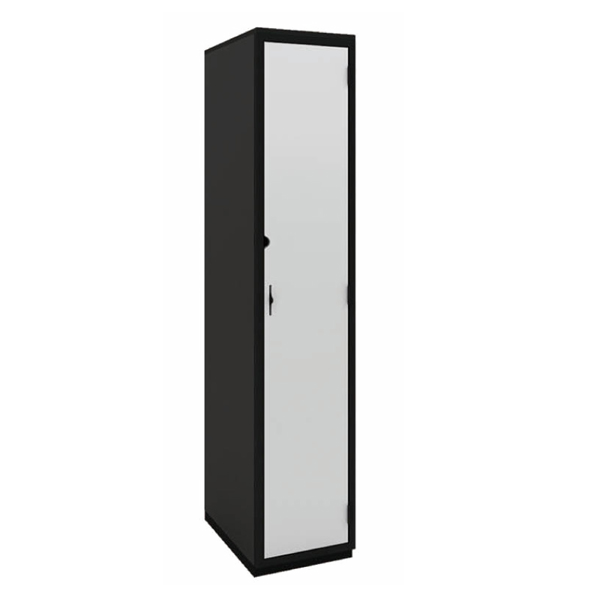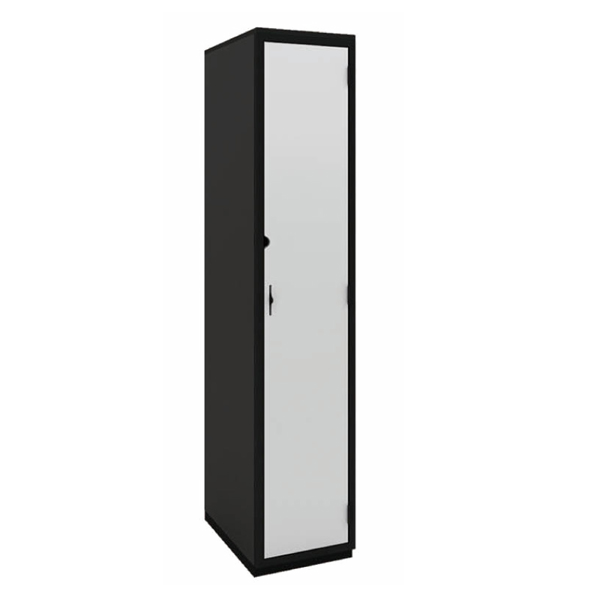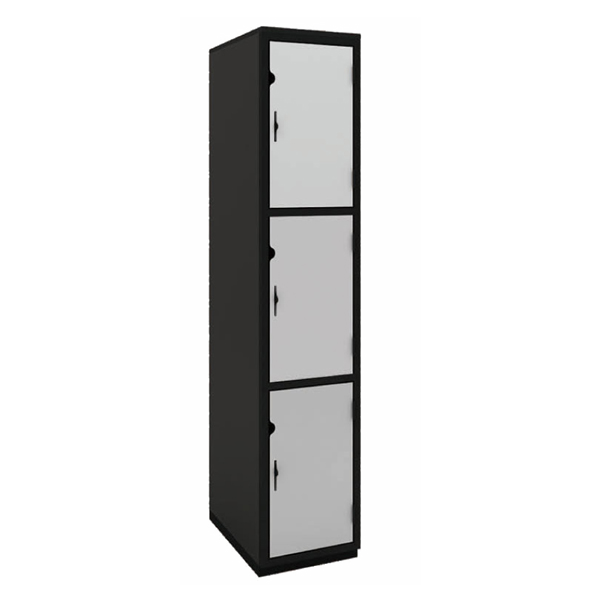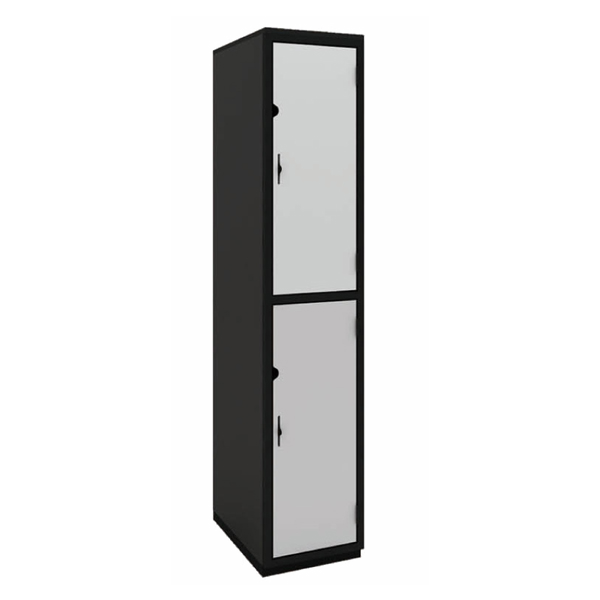 Locker System
Secure It Single Bay
The Secure It Single Bay Locker: A versatile, durable locker range, perfect for educational and professional settings, offering customisable options in a sleek, robust design.
---
Features
---
---
Resources

Secure it Lockers
Adaptable and Durable Design
The Secure It Single Bay Locker range, encompassing models FS1, FS2, and FS3, offers a versatile solution for storage needs in secondary schools, tertiary institutions, and various professional environments.
Standard Inclusions
Carcass includes E0 white MDF as standard with matching ABS edging.
All doors manufactured from VE Furniture Standard range of E0 laminate available in a range of colours.
Striker plate with padlock receptor as standard.
All lockers are 580mm in depth.
Single coat hanger in models SEC001 and SEC002
Routed finger pull handle.
40mm high plinth.
Concealed, height adjustable feet.
High-Quality Construction
Each locker in this range is constructed with E0 white MDF for the carcass, ensuring a low environmental impact while maintaining strength and durability. The doors are crafted from VE Furniture's standard range of E0 laminate, are available in various colours, allowing customisation to fit any decor. The robust, black powder-coated steel frame offers scratch resistance and longevity, making these lockers a wise investment.
Customisation and Security
Understanding the diverse needs of different environments, the Single Bay Locker range offers various lock options, including standard padlock receptors, combination locks, key locks, or swing locks. The lockers can also be customised with custom laminates from Laminex or Polytec, additional shelves, sloping tops, and door numbering, making them adaptable to specific requirements.
Maintenance and Practicality
A significant advantage of the Secure It range is the ease of maintenance. With individual components that can be replaced as needed, these lockers are designed for longevity and practicality. The adjustable feet are particularly beneficial in older buildings with uneven floors, ensuring stability and usability in various settings.
Enhanced Features for User Convenience
Each locker is equipped with standard features like a coat hanger, routed finger pull handle, and a moisture-resistant MDF plinth, elevated 40mm from the ground. These features not only add to the locker's functionality but also enhance user convenience, making them a popular choice in schools.
Ideal for Varied Environments
The Single Bay Locker range is not just limited to educational settings. Its versatility and robust design make it equally suitable for staff areas, community centers, sporting environments, hospitality, and commercial areas. The lockers cater to the storage needs of different users while adding a touch of sophistication to the surroundings.
Features
Construction: Sealed 18mm MDF for hygiene, health and safety with ABS edged doors
Frame: Anti scratch, durable Black powder coated commercial grade steel
Hinges: Tamper proof rivets, heavy duty steel hinges and striker plate
Plinth: Moisture resistant MDF, elevated 40mm to protect against floor moisture and dirt
Optional Upgrades: Premium timber finishes, Custom laminate colours, compact laminate options, additional shelves, sloping tops, combination locks, replaceable doors, routed door numbering.
Secure It Single Bay Locker Configurations
---
Product Finishes
E0 Laminate
6 colours available

Dark Oak

Natural Oak

Light Oak

White

Grey

Storm
Laminated Ply
4 colours available

Dark Oak Ply

Natural Oak Ply

Light Oak Ply

White Ply
Natural Timber
2 colours available
Birch Ply

Rubberwood
---
More from the Lockers Collection
More from other categories