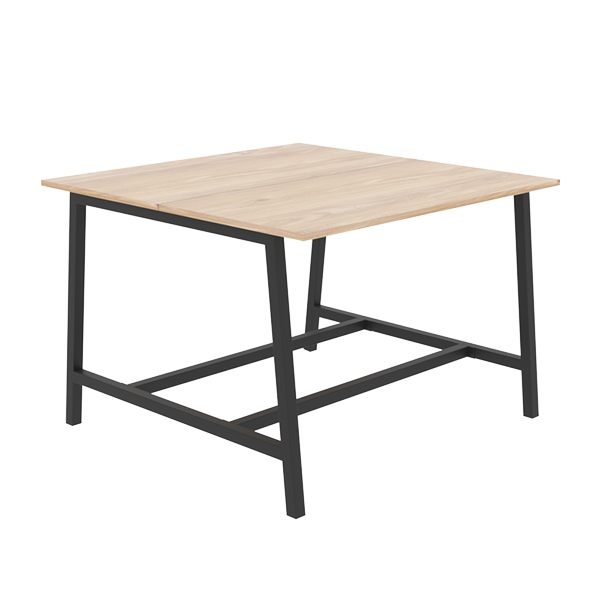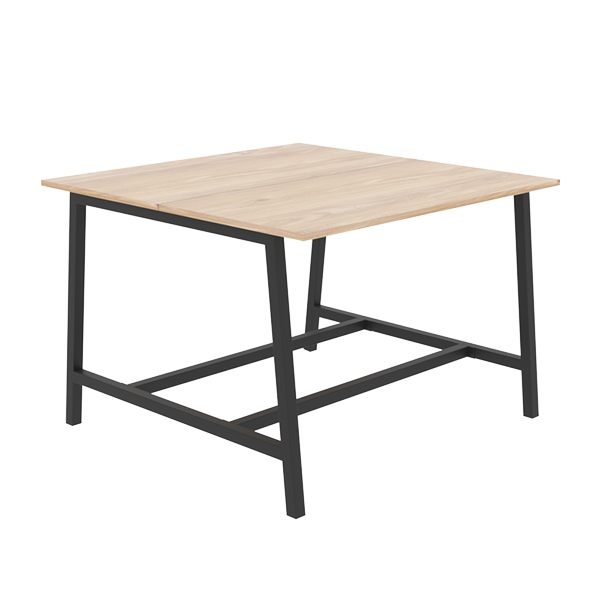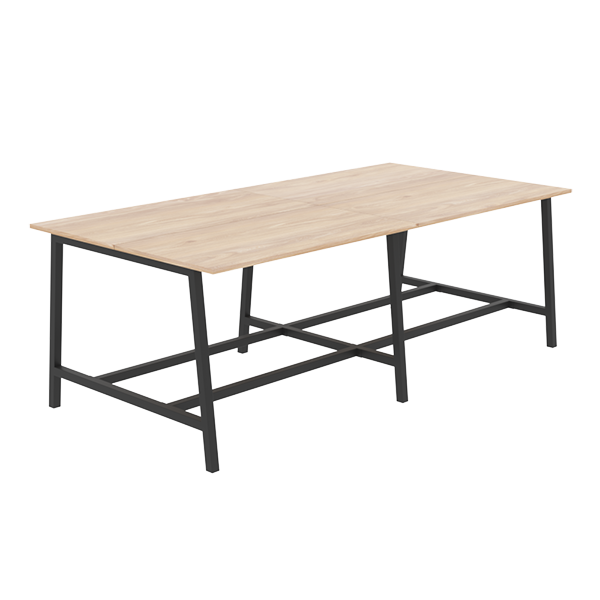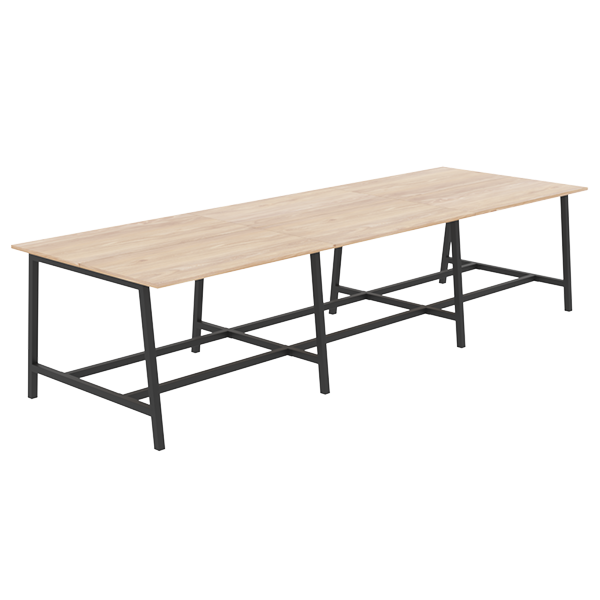 Series Two High Table
Shinto
Our Shinto Series Two High Tables are ideal as a stylish and functional room centrepiece. With its generous top and Japanese-inspired leg design they'll be occupied in no time.
---
Features
---
---
Resources

Shinto Technical Guide
Inspired by the iconic shrines of Japan, our thoughtfully-designed Shinto System assembles effortlessly, to create harmonious work spaces. With clean design and tons of ways to personalise your space, the agile Shinto Desk System is designed to grow with you.
Series Two Tables can be connected unlimitedly, making it easy to expand from a desk for one to an office of one hundred.
Note: Power is not unlimited. Additional power feeds may be needed depending on the number of desks connected together. Cable trays are used to hold power supply and general cords. Each cable tray has the ability to provide extra GPO outlets below the table top.
Note: Data cables may need to be run and installed by a qualified data electrician depending on your requirements.
Series Two Tables can be configured with users sitting next to or across from each other.
Model Numbers
| | | |
| --- | --- | --- |
| Model | Description | Overall Dimensions (mm) |
| SHI006 | Shinto Series Two High Table | 1200 x 1500 x 1050 |
| SHI020 | Shinto Series Two High Table | 1500 x 1500 x 1050 |
| SHI026 | Shinto Series Two High Table | 1800 x 1500 x 1050 |
| SHI007 | Shinto Series Two High Table | 2400 x 1500 x 1050 |
| SHI021 | Shinto Series Two High Table | 3000 x 1500 x 1050 |
| SHI008 | Shinto Series Two High Table | 3600 x 1500 x 1050 |
---
Product Finishes
E0 Laminate
5 colours available

Dark Oak

Natural Oak

Light Oak

White

Grey
Laminated Ply
4 colours available

Dark Oak Ply

Natural Oak Ply

Light Oak Ply

White Ply
Natural Timber
2 colours available
Birch Ply

Rubberwood
---
More from the Teacher + Office Collection
More from other categories