Case Study
Wollert
Primary School
Named for the suburb it resides in, Wollert Primary School was a part of the Victorian Government's commitment to build new schools, and opened in Term 1, 2022.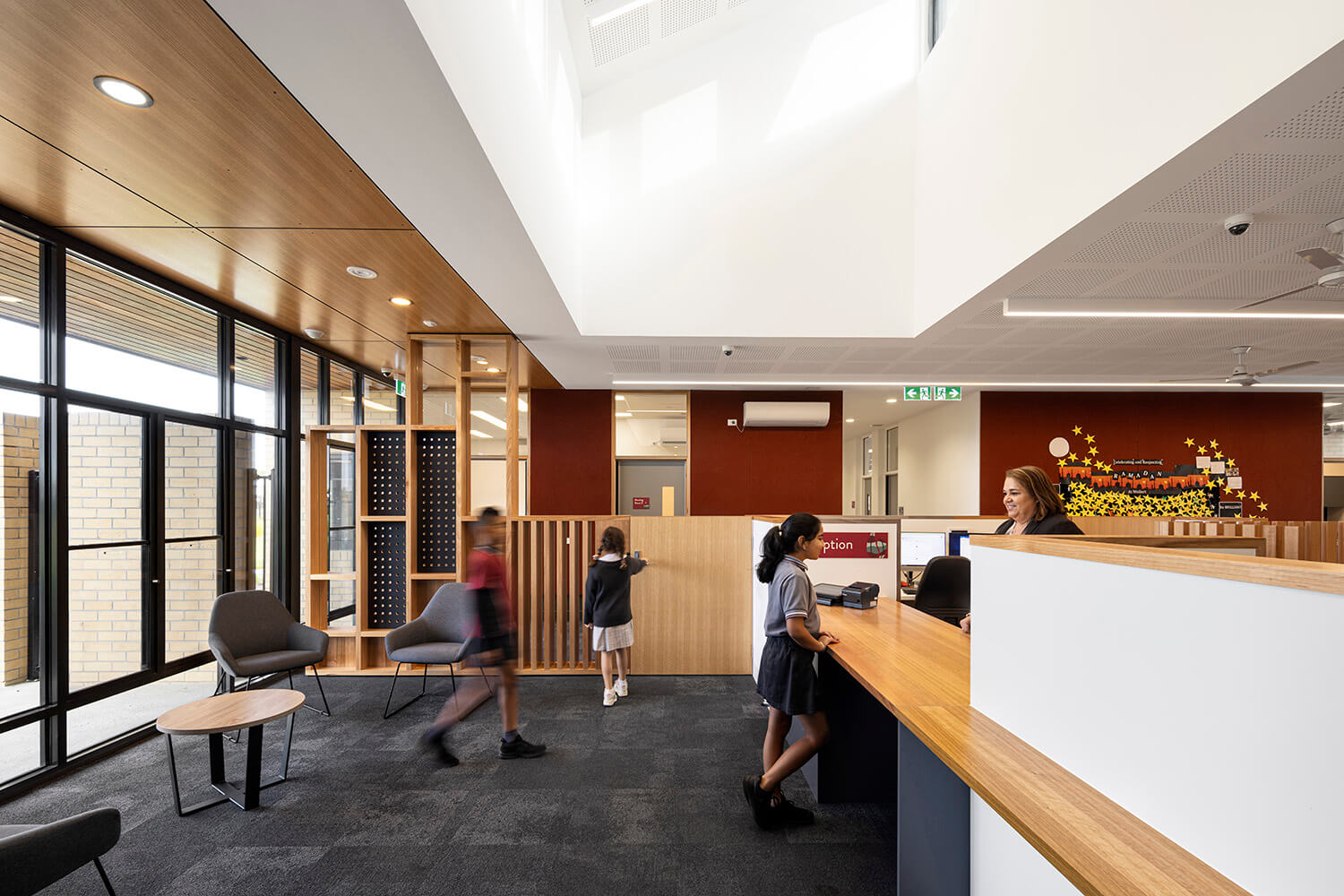 Catering for Prep - Grade 6, Wollert Primary School is a supported inclusion school, designed to cater to a higher than usual number of students with disabilities and as a result incorporates a number of innovative design ideas.
These include eco-friendly and sustainability initiatives, thoughtful acoustics and lighting plans, wider, wheelchair friendly corridors and smaller multipurpose spaces for small-group learning. The school also includes an integrated community centre with 3 kindergarten rooms to provide a smooth transition from kinder into school.
Studiwell Deluxe, Classmate, Pebble, Podz, Rondo, iDisc, Habitat, Rod, Iris, Cypress
ThomsonAdsett
Law Architects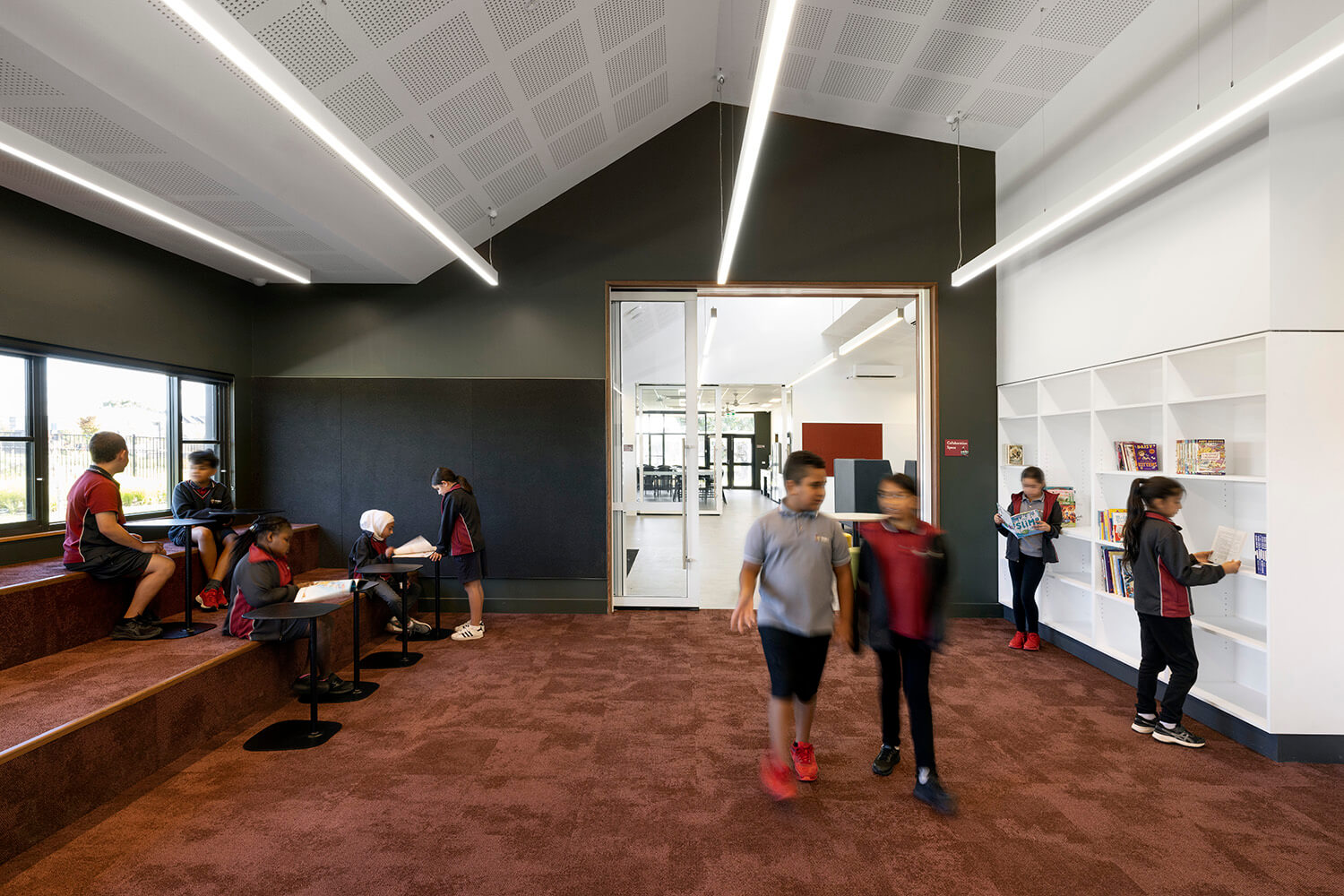 The brief was to build a school that would be seen as an extension of home, offering a social hub for the growing local community to connect and engage, whilst reflecting the surrounding natural environment of nearby Edgar's Creek and Lehmann's Farm Park. Architects' ThomsonAdsett and Law selected natural colours and materials, in earthy tones complimented by Oak finishes for the school and surrounded it with native fauna.

The build included an administration building, library, art, food and science learning spaces, performing arts and physical education buildings, the community hub and 2 learning neighbourhoods for which VE Furniture were delighted to provide Flex chairs with height adjustable Studiwell Deluxe tables, Rondo and Geo Ottomans with iDisc tables and Classmate Benches with Proform Graphics Stools, among a range of other furniture to compliment the space.