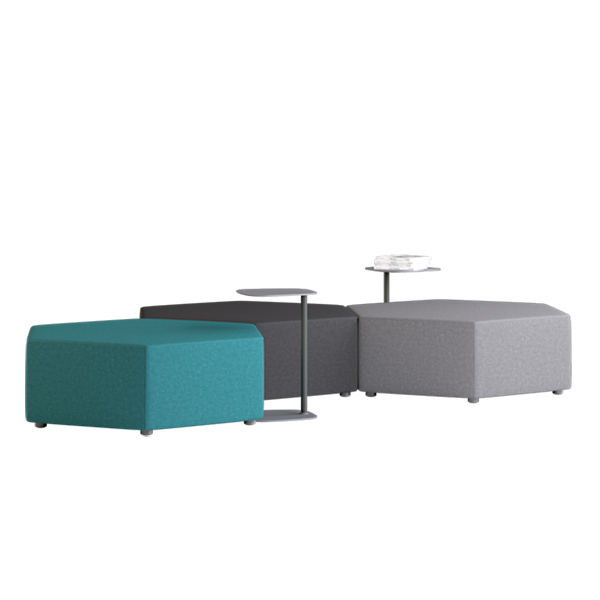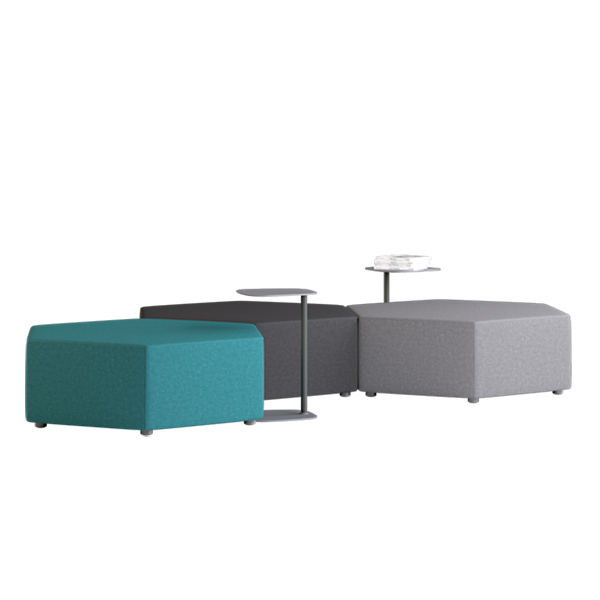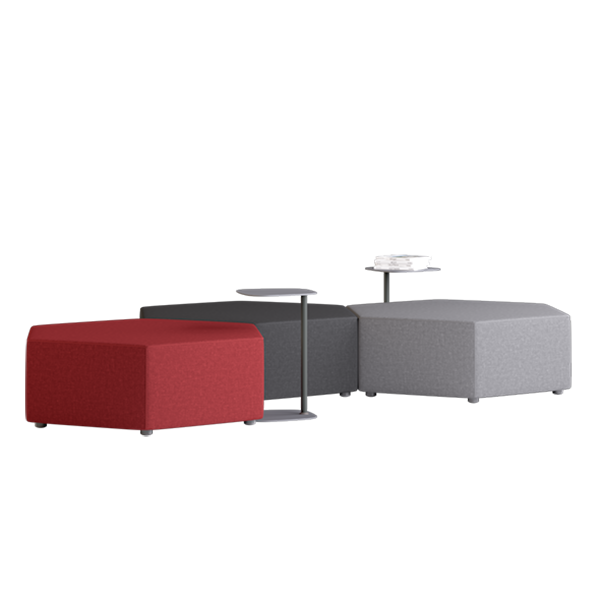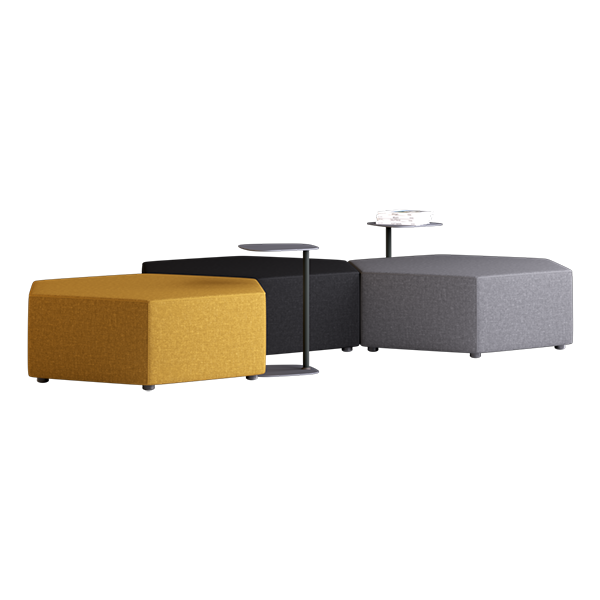 Modular Lounge
Elements Tor
Embrace the comfort of home at school with the Elements Tor Setting – a harmonious blend of informal ottoman pieces perfect for breakout zones, libraries, and reception areas.
---
Features
---
---
Resources

Elements Modular Lounge
Home-like Comfort in Educational Settings
The Elements Tor Setting redefines the concept of educational furniture by bringing the comfort and warmth of home into schools and educational institutions. This unique arrangement, part of the Elements Collection, is specifically designed to enhance informal spaces like breakout areas, reception areas, waiting rooms, staff rooms and open floor plans. It creates an inviting atmosphere that encourages relaxation and informal learning.
Thoughtful Configuration for Versatile Use
Comprising three Elements Hexagon Ottomans and two Pebble Laptop Tables, the Elements Tor Setting offers a versatile and functional layout. This thoughtful combination of ottomans caters to a variety of activities, from casual meetings to indivisual study sessions. The arrangement is perfect for facilitating one-on-one discussions or individual study, making it a popular choice in learning commons, libraries, VCE centres, and staff rooms.
Flexibility for Dynamic Learning Environments
One of the key strengths of the Elements Tor Setting is its flexibility. The individual pieces can be rearranged to suit different needs and spaces, offering educators and students the opportunity to tailor their environment to specific activities or preferences. This adaptability makes it an ideal solution for dynamic educational settings where the requirements for space utilisation frequently change.
Durable Construction for Lasting Use
Constructed with durability in mind, the Elements Tor Setting is built to withstand the demands of busy educational environments. Each piece in the setting is made from high-quality materials, ensuring longevity and resilience against everyday wear and tear. This durability guarantees that the furniture will remain a staple in educational settings for years to come.
Inclusions
---
Product Finishes
Atlas Fabric
11 colours available

Oasis

Abyss

Amazon

Fern
Moss

Wattle

Ochre

Persian

Peat

Slate

Fox
Haven Fabric
8 colours available
Ink
Ocean
Leaf
Citron
Cerise
Oxblood
Lead
Wolf
---
More from the Ottomans Collection
More from other categories