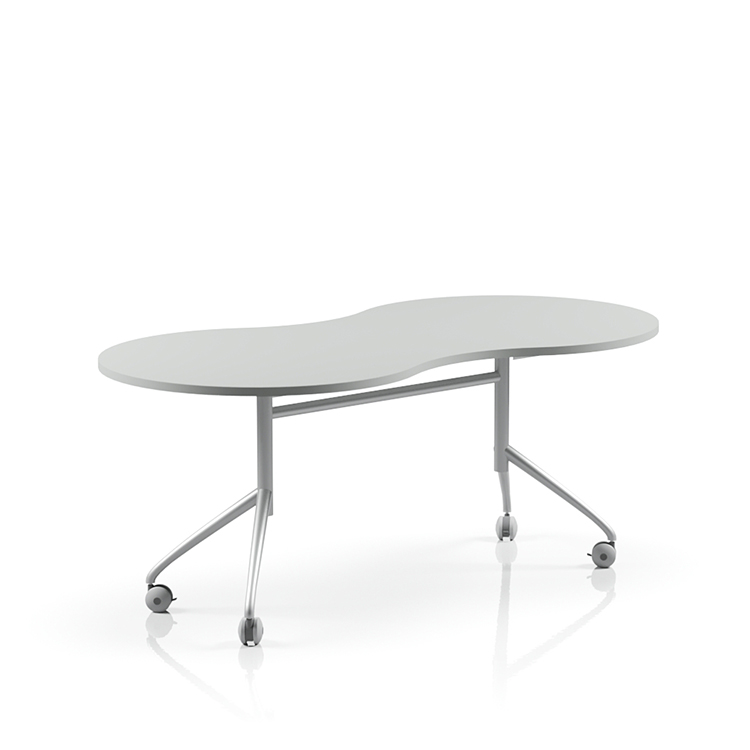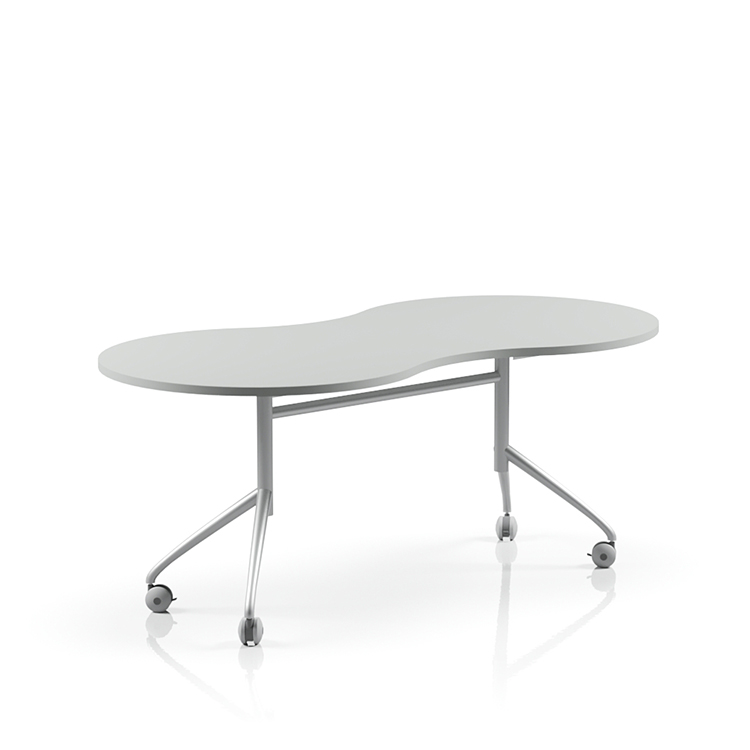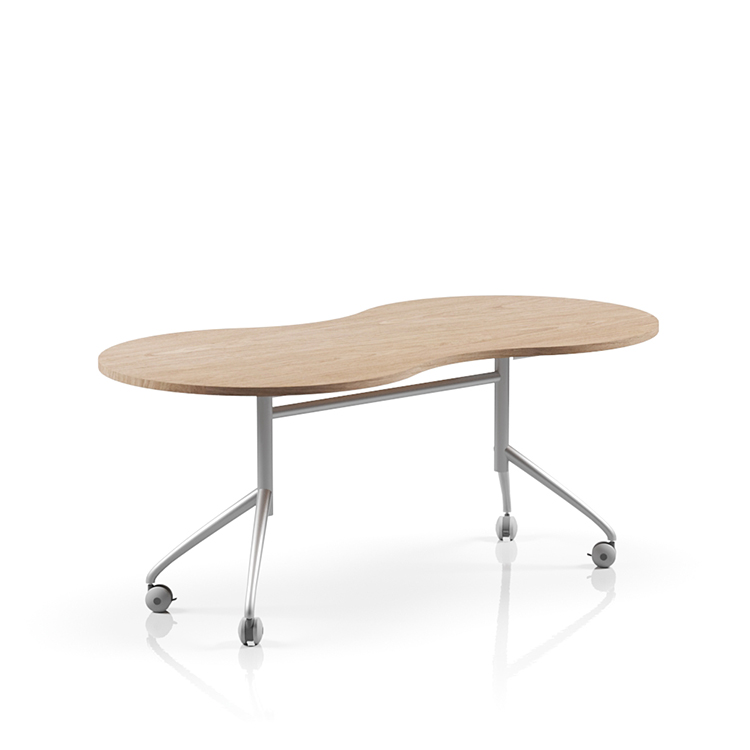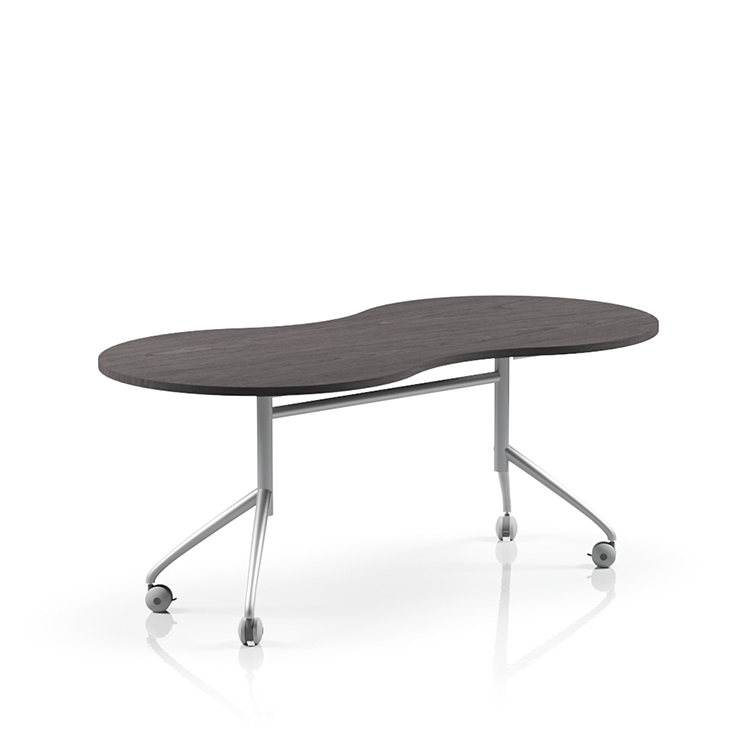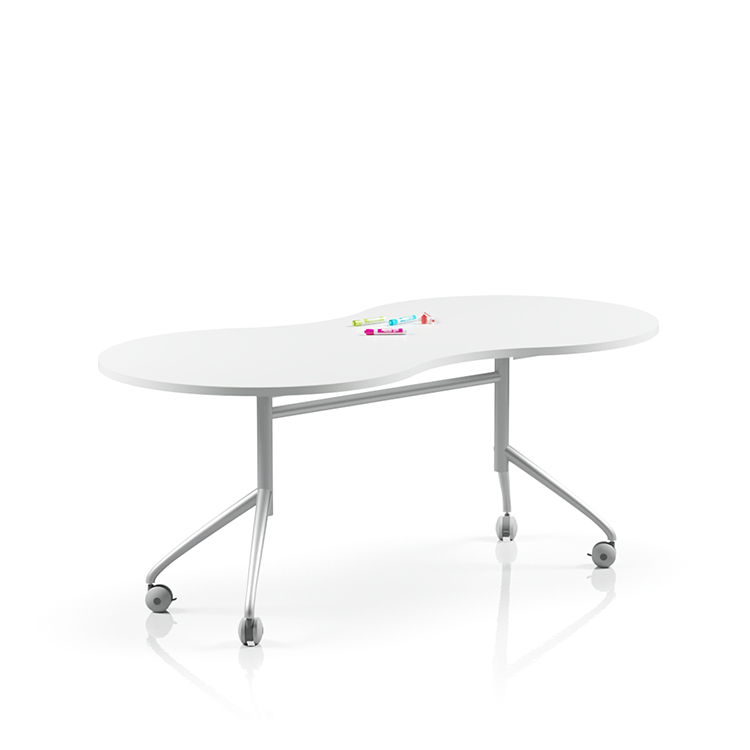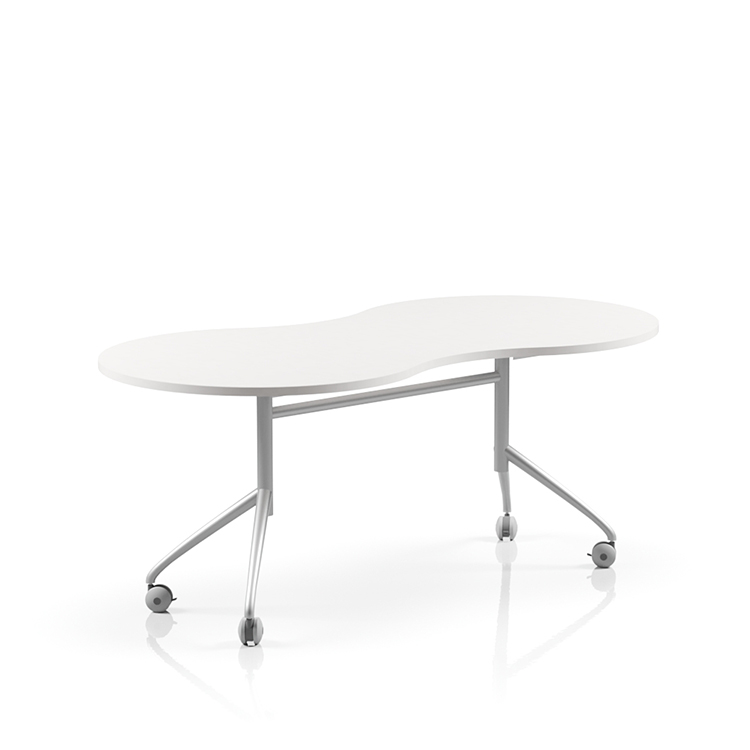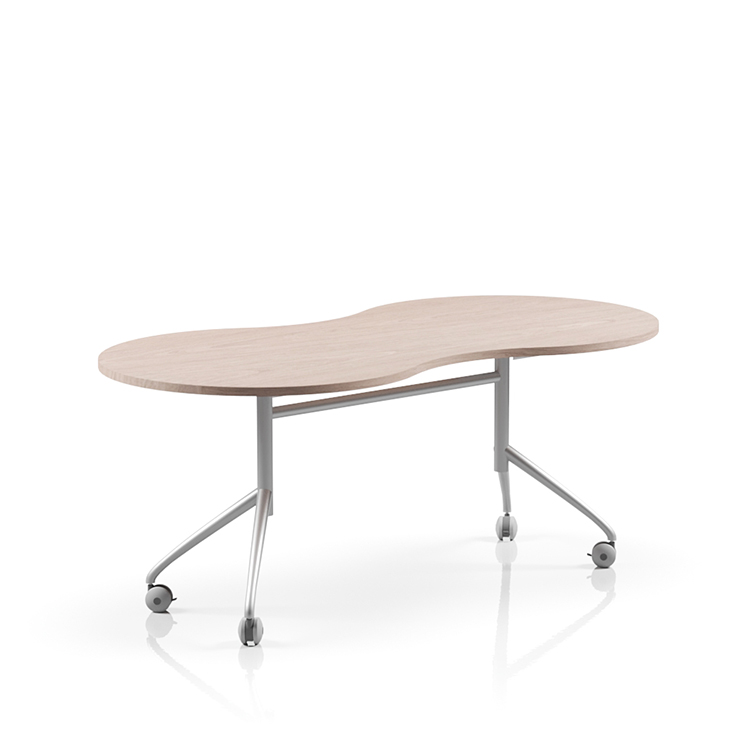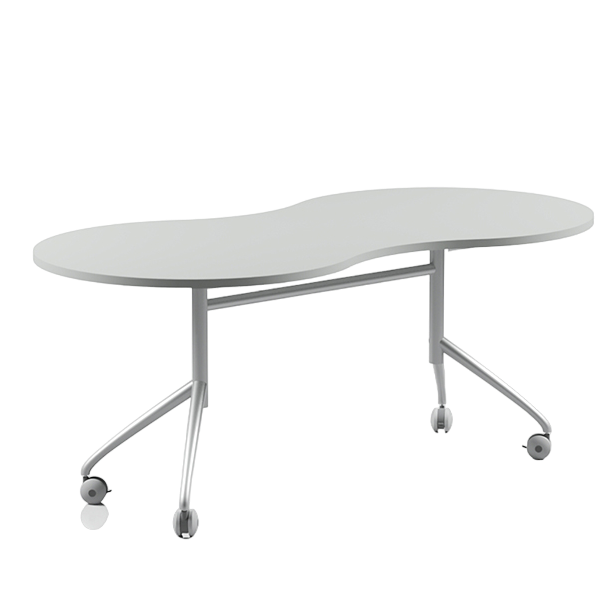 Mobile Flip Top Table
iFlip Peanut Table
The iFlip Peanut Table—a distinctive shape for engaging and interactive learning environments.
---
Features
---
---
Resources

iFlip Peanut Table
iFlip Peanut Table: Where Uniqueness Meets Functionality
In the diverse landscape of educational furniture, the iFlip Peanut Table stands out - not just because of its distinctive shape but also due to its commitment to enhancing the learning experience.
A Shape That Invites Interaction
The peanut design is more than a visual statement. It's a design philosophy that fosters interaction. With dimensions of W1800 x D900 x H720, this table comfortably seats up to 6 students and allows for easy eye contact and collaborative group activities. Be it team projects, group discussions or interactive sessions; the iFlip Peanut Table sets the stage for engaging learning experiences.
Tailored for the Dynamic Classroom
Understanding that modern classrooms are constantly evolving, the iFlip Peanut Table offers both style and substance. Its unique shape makes it a centerpiece of any room, while its robust design principles ensure durability and mobility. The lockable casters offer ease of movement and stability making room reconfigurations a breeze.
Eco-Friendly and Safe
Staying true to the iFlip brand's core values, the Peanut Table is constructed standard from sustainable E0 board, ensuring a toxin-free environment for students. This commitment to safety and environmental responsibility makes the table not just a functional addition but also an ethically sound choice for educational institutions.
Why Opt for the iFlip Peanut Table?
In a world brimming with rectangular and circular tables, the iFlip Peanut Table dares to be different. But its uniqueness isn't just skin deep - designed with the modern classroom in mind, it's a testament to the fact that functionality and aesthetics can go hand in hand. For schools that believe in breaking the mould and providing an interactive learning environment, this table is an obvious choice.
---
Product Finishes
E0 Laminate
6 colours available

Dark Oak

Natural Oak

Light Oak

White

Grey

Writable
Laminated Ply
4 colours available

Dark Oak Ply

Natural Oak Ply

Light Oak Ply

White Ply
Natural Timber
2 colours available
Birch Ply

Rubberwood
Frame Powder Coat
1 colours available

Silver Satin
---
More from the Flip Fold Stack Collection
More from other categories