Case Study
Melba
Secondary College
Melba college was born out of a merging of schools within the Croydon Maroondah area, creating a single school site for 1100 students.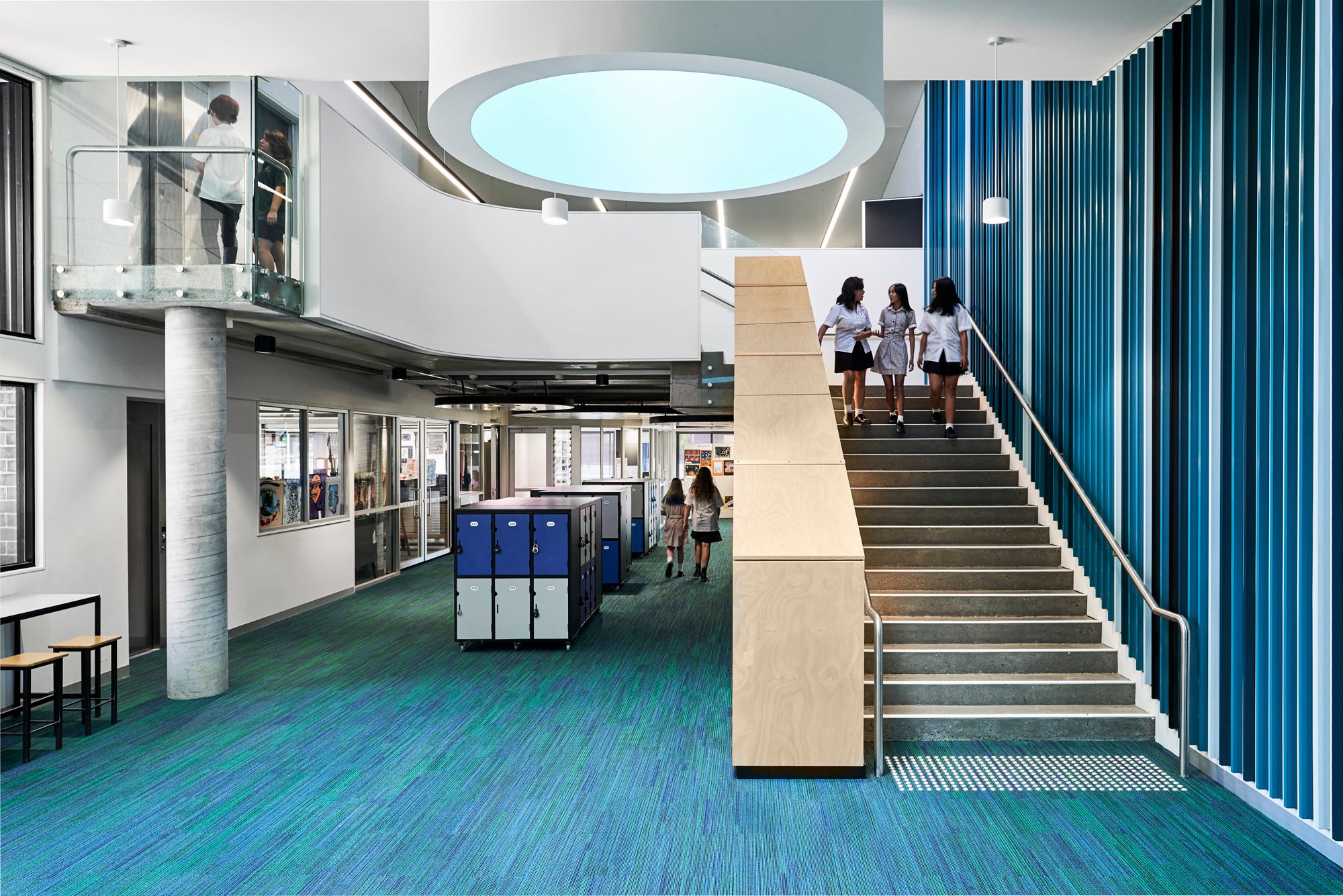 The first stage of works has seen the construction of 3 double story buildings and associated groundwork to create Junior and Senior Villages and as well as a central administration hub.
Each open space included Secure-it Lockers in a number of colourways, giving each space a unique theme and feel. Height profiles were varied to provide standing-height work surfaces in a number of areas. Podz Tables, Centric Ottomans and Lyon Stools were selected to complete the space and provide students with a number of breakout space options.