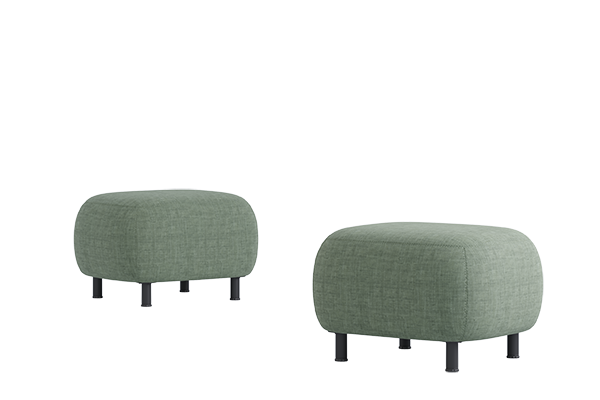 Ottoman
Arcadia
Enhance your learning spaces with the versatile Arcadia Ottoman. Whether used individually or as a group, this ottoman is a fantastic addition to any educational environment. Complete your seating arrangement by exploring the optional sofa and armchair available in the Arcadia range.
---
Features
---
Create a welcoming and comfortable atmosphere in your school with the Arcadia Ottoman. Crafted with meticulous attention to detail, this ottoman combines quality materials and thoughtful design. The upholstered hardwood subframe ensures durability, withstanding the rigours of daily use in educational environments. Its plush foam padding provides a cosy seating experience, allowing students and staff to relax and focus on their tasks.
The Arcadia Ottoman is not just a standalone piece; it thrives when combined with other items from the Arcadia Collection. Explore the optional sofa and armchair to create a cohesive and visually appealing seating arrangement that encourages collaboration and creativity. By incorporating these versatile pieces, you can transform any area within your school into an inviting and functional space.
Designed with the needs of educational settings in mind, the Arcadia Ottoman is well-suited for various areas. Set it up in staff spaces, where teachers and faculty can unwind during breaks. Place it in the principal's office to create a comfortable seating option for meetings and discussions. Utilise it in reception areas, making a positive first impression on visitors and creating a welcoming atmosphere. In learning commons and libraries, the ottoman provides a relaxed seating option that promotes reading, studying, and student interaction.
Standard in our Atlas Fern fabric, the upholstery adds a touch of calmness that can withstand the demands of frequent use. The sleek black metal 4-leg base not only enhances the ottoman's stability but also complements modern design aesthetics, making it a stylish addition to any learning space.
Invest in the Arcadia Ottoman to enhance the learning experience of your students and create inviting spaces for staff. With its exceptional craftsmanship, comfort, and versatility, this ottoman is an excellent choice for schools committed to providing quality furniture that supports educational goals.
---
More from the Lounges Collection
More from other categories