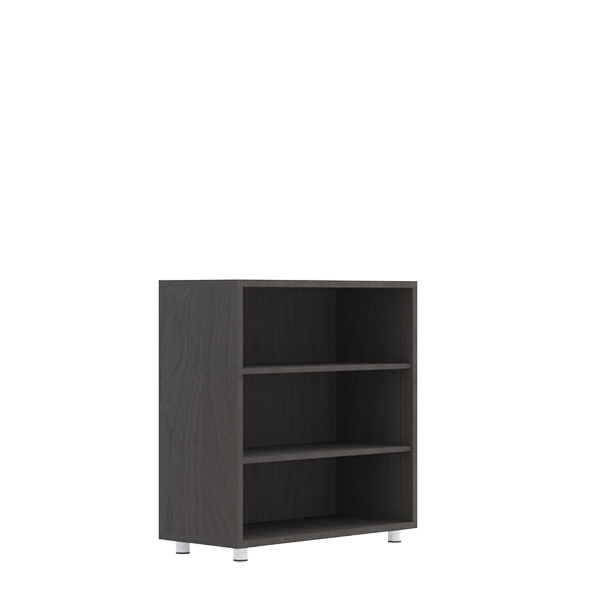 Single-sided Bookcase
Inform 900
Discover the versatile Inform 900 Bookcase, designed for Australian educational spaces – a perfect blend of elegance, durability, and functionality for any classroom, library, or staff room.
---
Features
---
---
Resources

Inform Technical Guide
Elegant Design Meets Practicality
The Inform 900 Bookcase stands out with its sleek, modern design, tailored to enhance the aesthetics of any educational setting. Its compact dimensions (W900 x D310 x H950) make it an ideal fit for smaller spaces, offering ample storage without compromising on style.
Sustainable and Durable Materials
Constructed from E0 Laminate board, this bookcase aligns with eco-friendly practices, essential in today's education environments. For those seeking an upgrade, options include laminated plywood, high-grade birch plywood, and sustainably sourced rubberwood, each offering longevity and a touch of sophistication.
Customisable Features for Enhanced Usability
Equipped with 50mm adjustable feet, the Inform 900 ensures stability on uneven floors – a common challenge in bustling educational settings. The Inform Range features a 25mm flat edge adjustable shelf, allowing customisation to accommodate various book sizes. The inset design ensures a sleek, flush look, enhancing safety and accessibility.
Ideal for Varied Educational Spaces
From primary schools to universities, the Inform 900 Bookcase serves as a functional and stylish addition. Whether in a cosy classroom corner, a busy library or a staff room, this bookcase meets diverse storage and display needs while fostering an organised learning environment.
Sleek Convenience
The Inform 900 Bookcase is designed to be sturdy and reliable, an essential aspect in dynamic educational spaces. Its manageable size allows for easy relocation, ensuring flexibility in room layouts and design changes.
Features
Standard with 2 adjustable shelves
Shelves are adjustable in 10 mm increments.
Upgradeable

to 100mm high adjustable legs
---
More from the Shelving Systems Collection
More from other categories