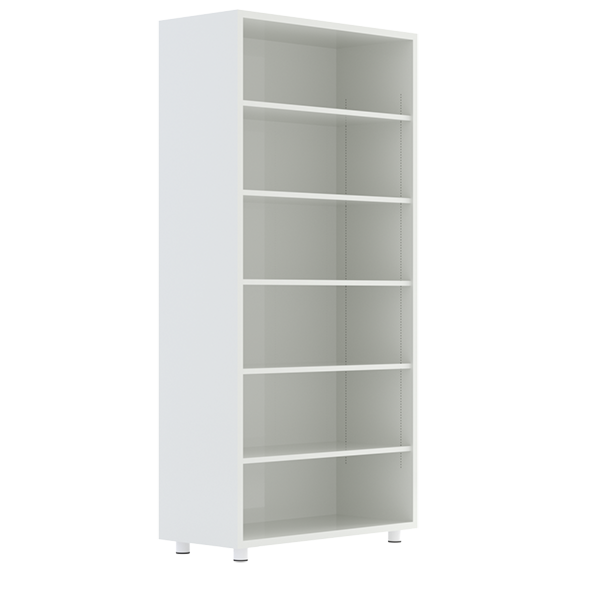 Single-sided Bookcase
Inform 1800
The Inform 1800 Bookcase: A robust storage solution, masterfully crafted to meet the diverse needs of Australian school libraries from primary schools to universities.
---
Features
---
---
Resources

Inform Technical Guide
Sophisticated and Spacious Storage
The Inform 1800 Bookcase with dimensions of W900 x D310 x H1850, is an impressively tall storage unit - ideal for extensive book collections and educational materials. It's a perfect fit for larger educational spaces like university libraries and staff administration spaces.
Environmentally Conscious and Durable
Constructed from E0 Laminate board, with options for laminated plywood, birch plywood or rubberwood, this bookcase is a beacon of sustainability and durability. Its robust build ensures longevity, even in high-traffic educational environments.
Customisable and Stable
Featuring 50mm adjustable feet, the Inform 1800 provides stability on uneven floors. The adjustable shelves, with a 25mm flat edge and a 5mm inset, offer versatility in storage, catering to various sizes and types of books and educational resources.
Ideal for Comprehensive Educational Needs
The towering stature of the Inform 1800 Bookcase makes it a standout piece for storing an extensive range of books or learning materials. It's well-suited for academic settings where a large amount of storage is required without sacrificing aesthetics.
Safety-Oriented Design
Prioritising safety the Inform 1800 Bookcase must be affixed to the wall for added stability, ensuring peace of mind for educators and students alike.
Features
Standard

with 5 adjustable shelves
Shelves

are adjustable in 10 mm increments
Upgradeable

to 100mm high adjustable legs
This item must be affixed to a wall
---
More from the Shelving Systems Collection
More from other categories