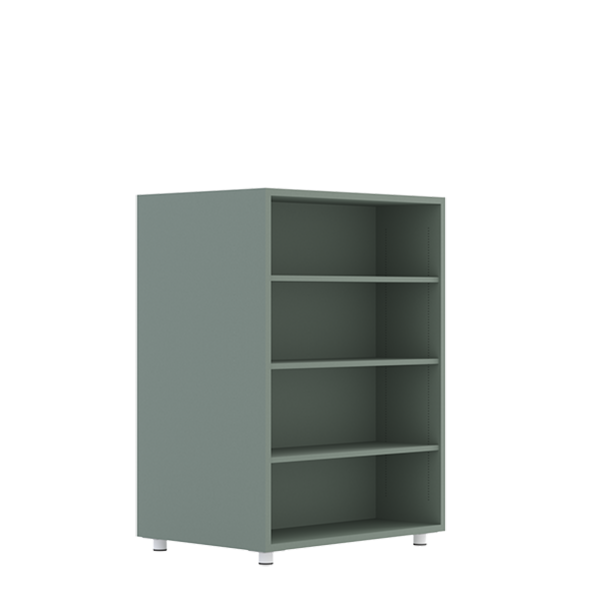 Double-sided Bookcase
Inform 1200
Introducing the Inform 1200 Double Sided Bookcase: A dynamic storage solution, perfect for school libraries Australia wide!
---
Features
---
---
Resources

Inform Technical Guide
Maximised Storage in a Compact Design
The Inform 1200 Double Sided Bookcase (W900 x D600 x H1250) is an innovative storage solution, offering double the capacity in a space-efficient design. This bookcase is ideal for shared spaces such as libraries and resource centres in school settings.
Sustainable and Strong
Constructed from eco-friendly E0 Laminate board, with options for sustainable plywood or rubberwood upgrades, this bookcase stands for durability and environmental consciousness - an essential in today's face paced school environment.
Adaptable and Mobile
Equipped with 50mm adjustable feet, this bookcase addresses the challenges of uneven flooring, ensuring stability. The optional mobile version (W900 x D600 x H1300) adds versatility, allowing for easy rearrangement in dynamic learning environments.
Versatile Usage in Educational Spaces
The double-sided design of the Inform 1200 makes it a centrepiece in libraries, classrooms, and staff rooms, aiding in space definition without obstructing views. Its adjustable shelves cater to varying storage needs, promoting an organised and efficient setting.
Features
Standard

with 6 adjustable shelves
Shelves

are adjustable in 10 mm increments.
Upgradeable

to 100mm high adjustable legs
Upgradeable

to 100mm high lockable castors
---
More from the Shelving Systems Collection
More from other categories