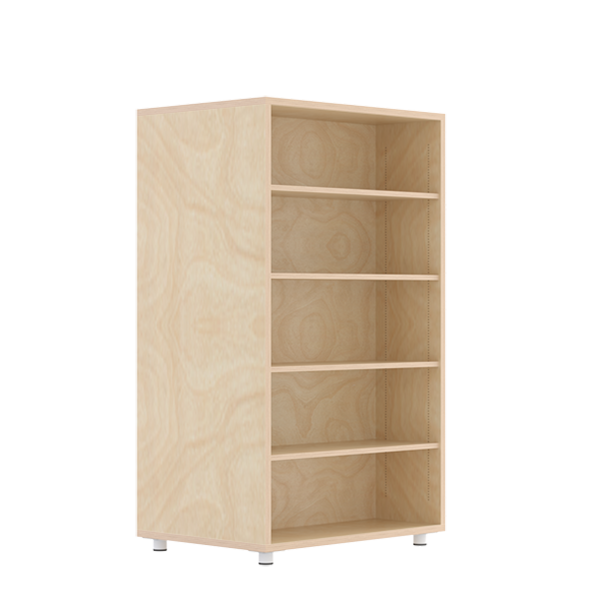 Double-sided Bookcase
Inform 1500
The Inform 1500 Double Sided Bookcase is a versatile, double-capacity storage marvel, ideal for creating vibrant and organised library spaces.
---
Features
---
---
Resources

Inform Technical Guide
Double-Sided Efficiency
With dimensions of W900 x D600 x H1550, the Inform 1500 Double Sided Bookcase provides ample storage on both sides, making it perfect for library spaces and resource-intensive areas in educational institutions.
Eco-Friendly and Long-Lasting
This bookcase is made from E0 Laminate board, with sustainable upgrades available. Its construction not only aligns with environmental values but also ensures robustness and longevity in high-use educational settings.
Adaptable to Space Requirements
Equipped with 50mm adjustable feet, the Inform 1500 Double Sided Bookcase addresses uneven floors, common in older school buildings. The mobile option (W900 x D600 x H1600) adds flexibility, ideal for evolving library layouts.
Ideal for Collaborative and Dynamic Spaces
This double-sided bookcase is a versatile piece for libraries, staffrooms and resource areas, aiding in spatial organisation and providing accessible storage.
Features
Standard

with 8 adjustable shelves
Shelves

are adjustable in 10 mm increments.
Upgradeable

to 100mm high adjustable legs
Upgradeable

to 100mm high lockable castors
---
More from the Shelving Systems Collection
More from other categories