Harmonising Work and Nature
The Island Curve Pangea Table integrates nature into the heart of educational environments. This innovative design incorporates a central planter box, transforming ordinary study and breakout sessions into immersive, green-filled experiences, conducive to both group work and individual reflection.
Dual Surfaces for Dynamic Learning
With two distinct work surfaces flanking the central green oasis, the table measures 2700mm in width and 1200mm in depth, standing at a comfortable height of 720mm. This configuration not only comfortably accommodates up to eight users but also enhances the learning experience by subtly delineating personal workspaces.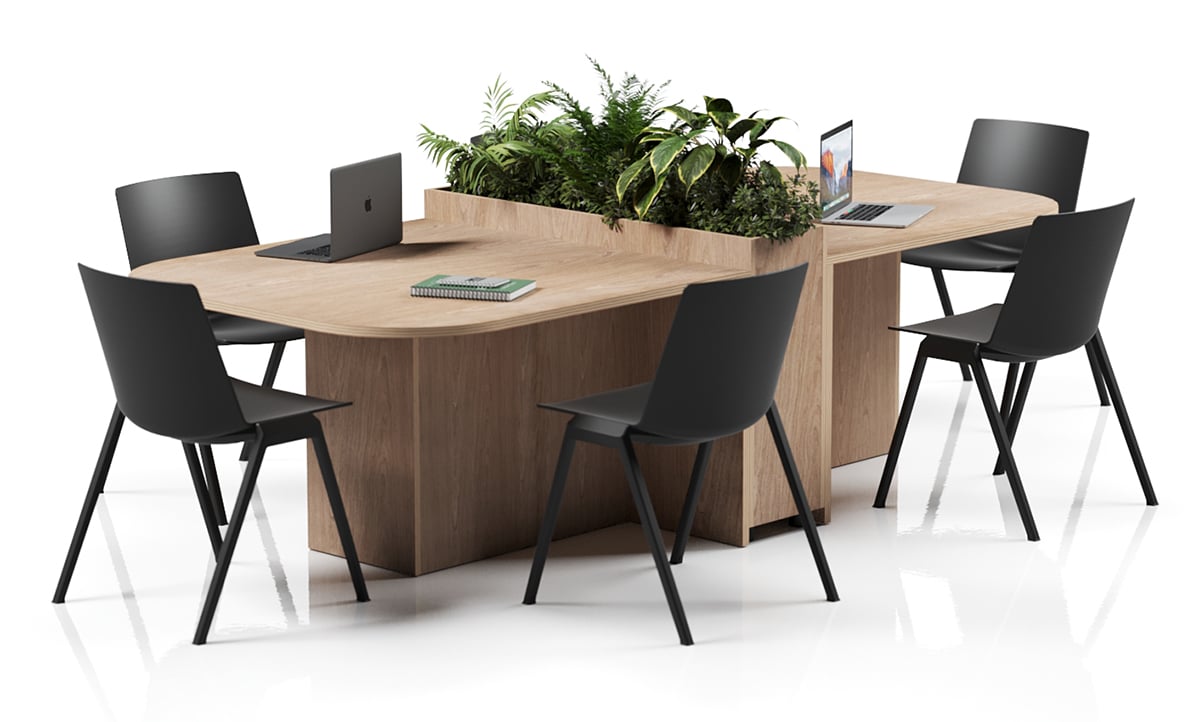 A Sanctuary for Study and Collaboration
Ideal for library spaces and classrooms, the Island Curve Pangea Table offers a semi-private setting where focus and collaboration coexist. The inclusion of biophilic elements through the planter box infuses spaces with vitality, promoting well-being and a sense of calm.
Stylish Sustainability and Functionality
This table is not just a statement of style; it's a commitment to sustainable design that places student wellness at the forefront. Durable and thoughtfully crafted, the Pangea Table stands as a testament to innovative furniture design that prioritizes both functionality and environmental consciousness.
---
Product Finishes
E0 Laminate
4 colours available

Dark Oak

Natural Oak

Light Oak

White
Laminated Ply
4 colours available

Dark Oak Ply

Natural Oak Ply

Light Oak Ply

White Ply
Natural Timber
2 colours available
Birch Ply

Rubberwood
---
More from the Multi-Purpose Collection
More from other categories