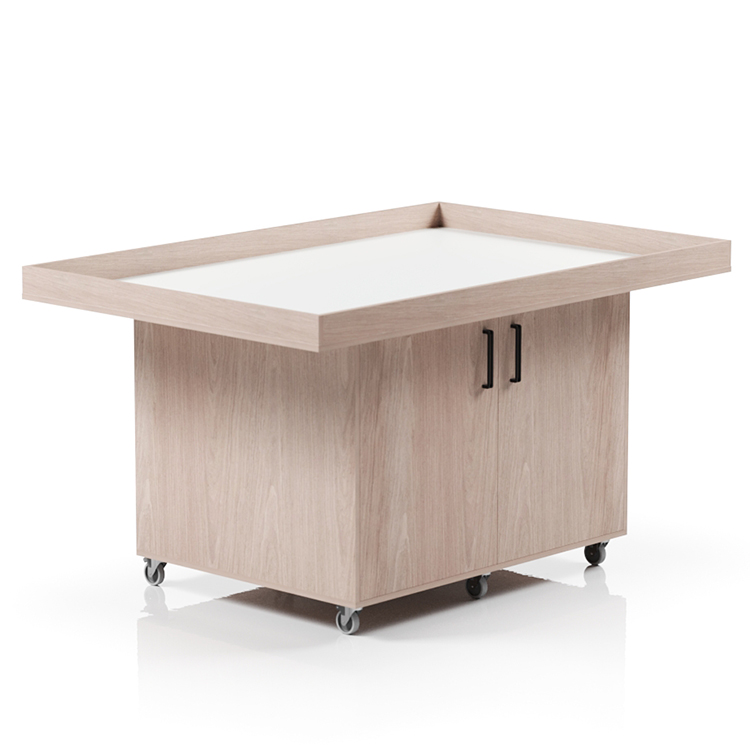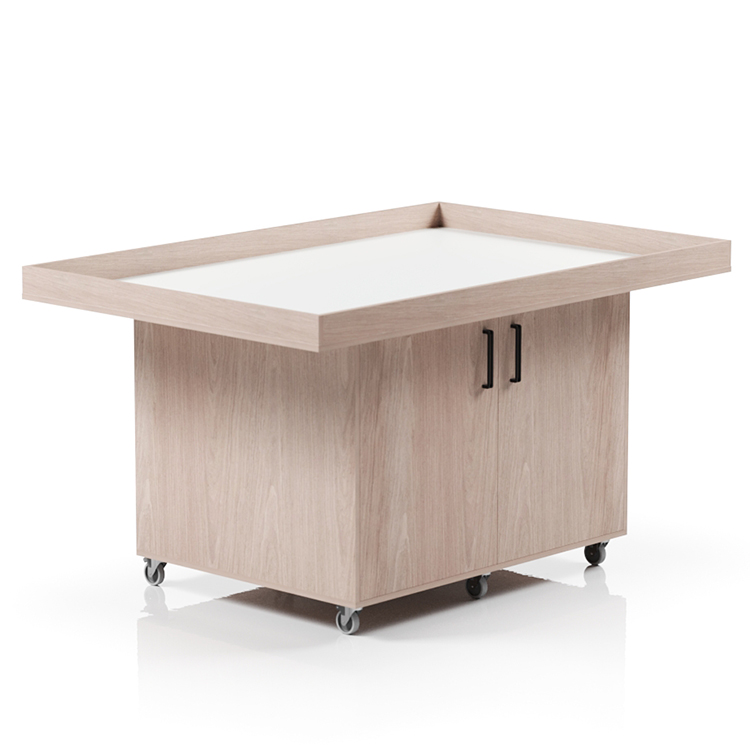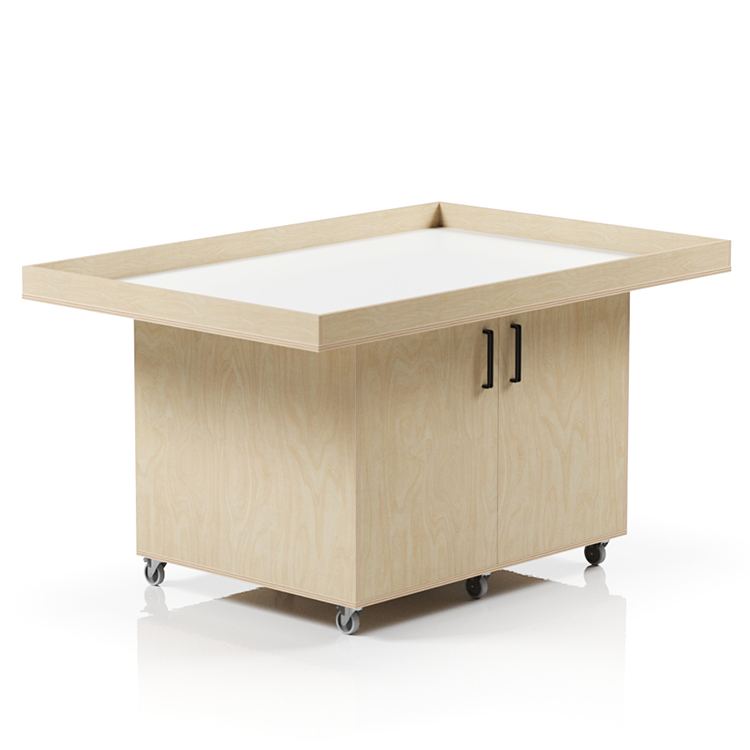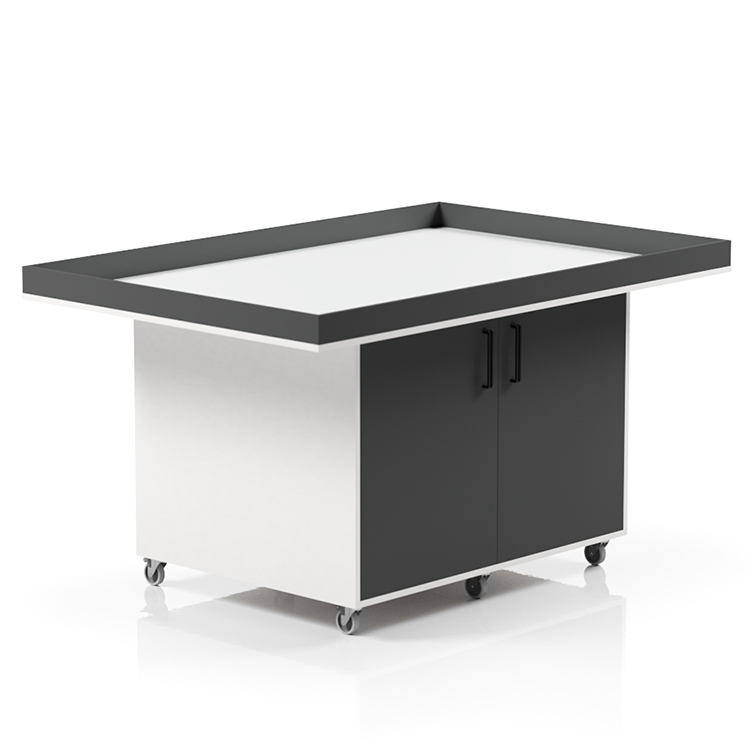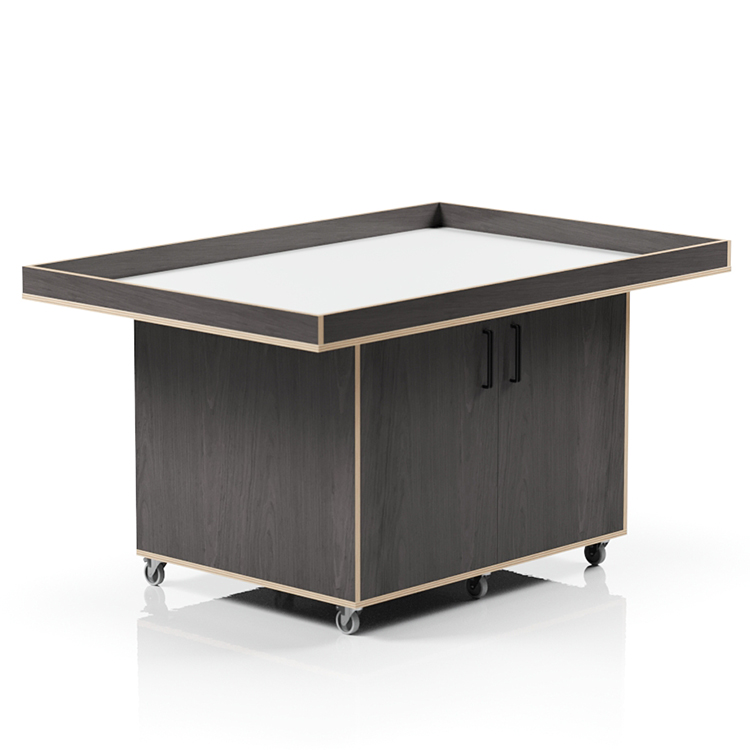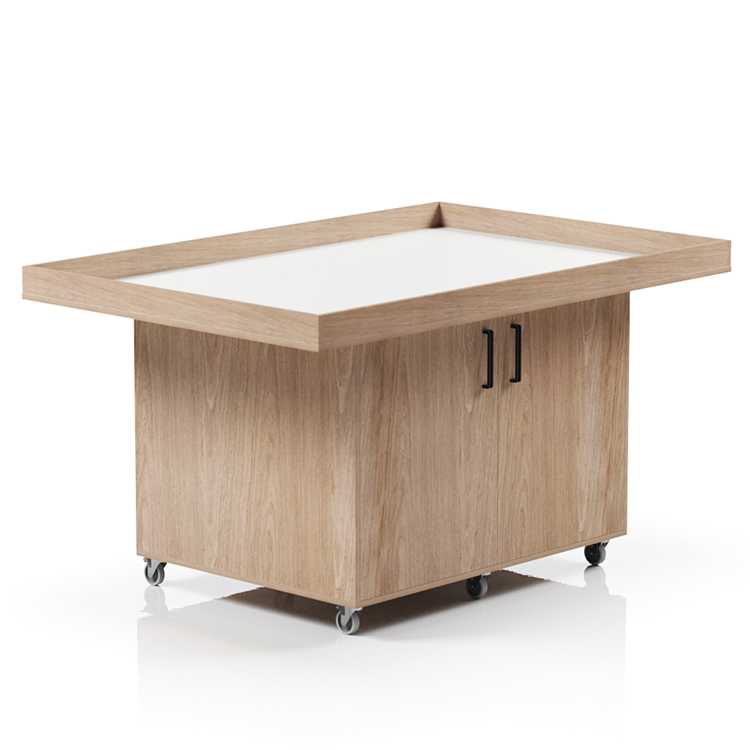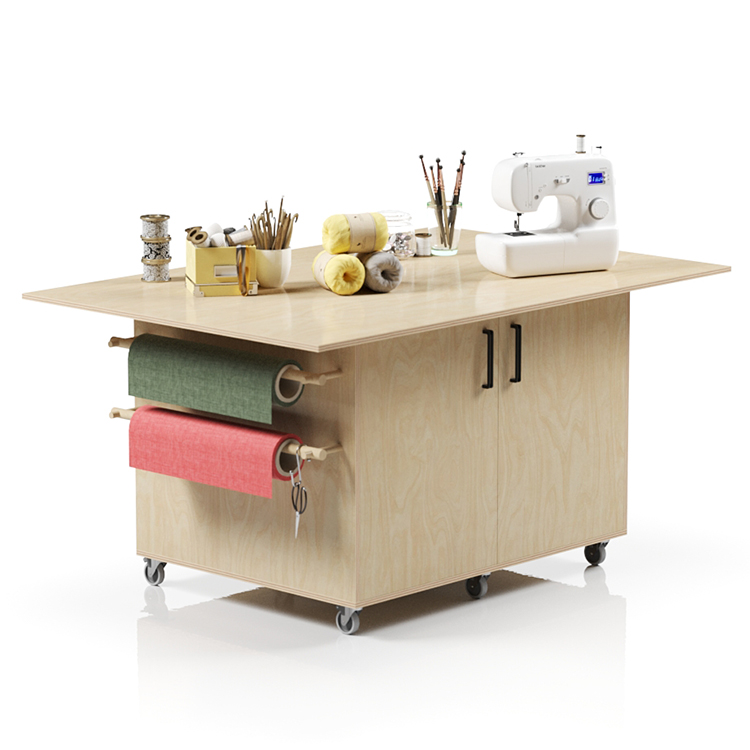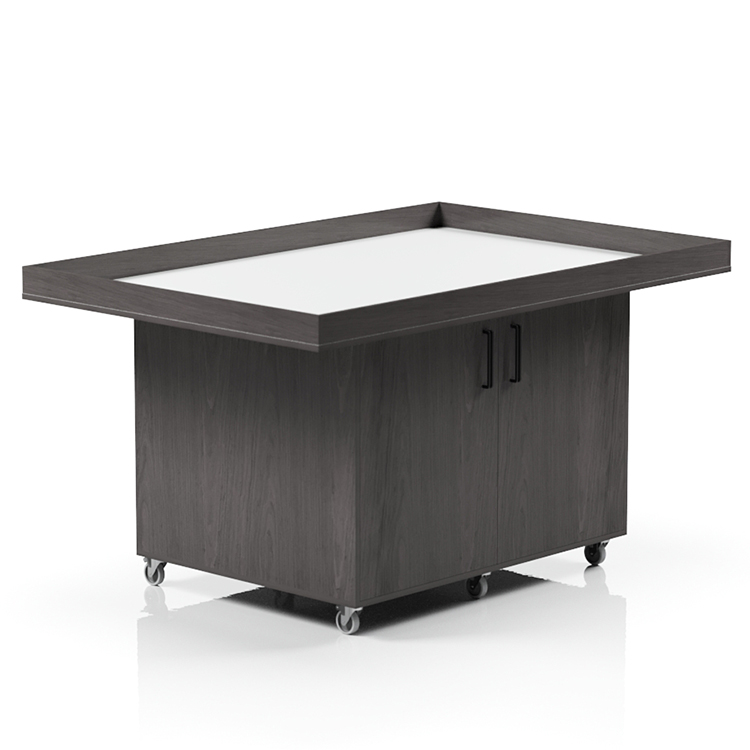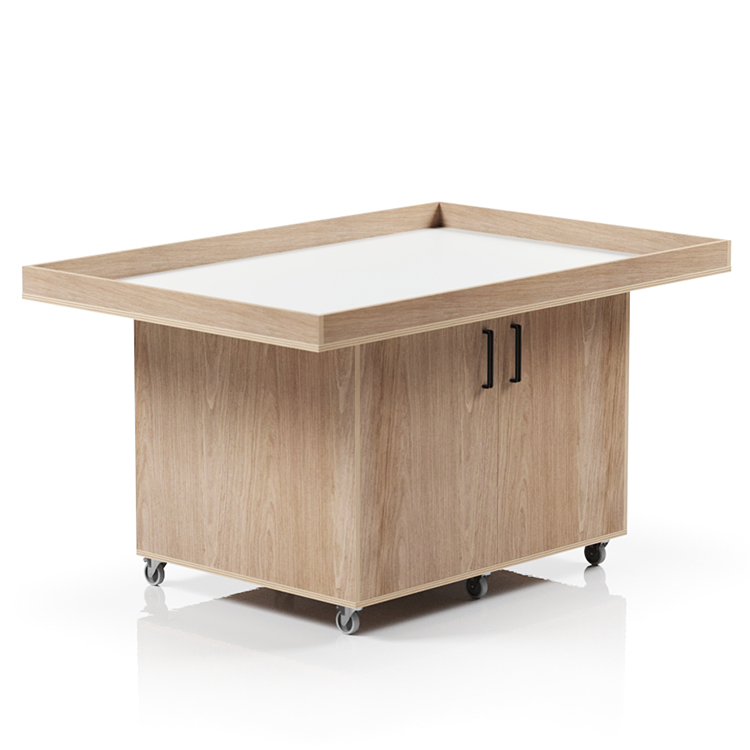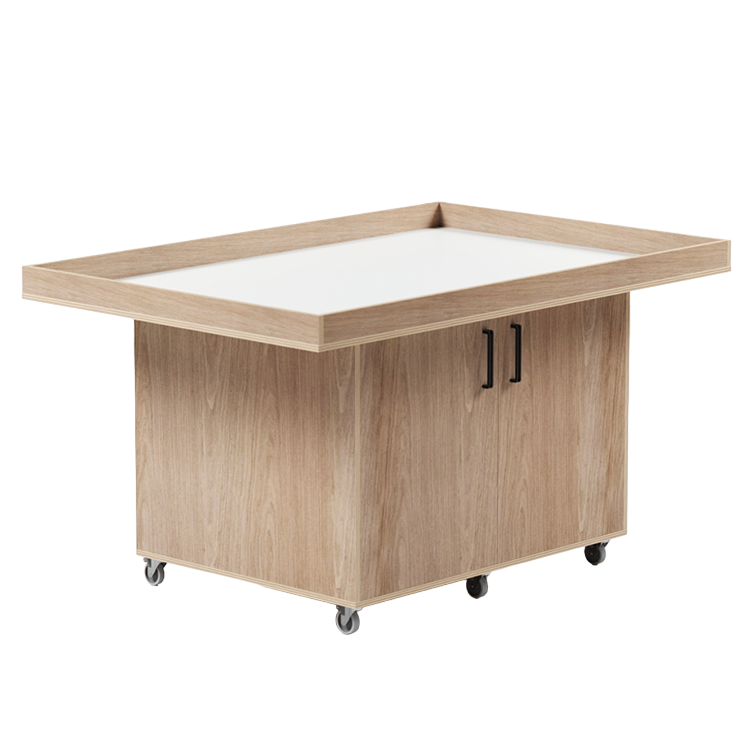 Creator Table
Maker Planner Table
Experience seamless project planning with the Maker Planner Table, integrating spacious cupboard storage ideal for robotics projects and resources.
---
Features
---
---
Resources

Maker Activity Table
Designed for the Strategic Thinker
The Maker Planner Table is the latest innovation in our Maker range, thoughtfully designed to cater to the strategic planner in every student. At dimensions of W1800 x D1200 x H900, this table serves as the command centre for intricate projects, offering a spacious work area for students to map out their creative ventures.
Cupboard Storage for Immediate Access
Unique to the Maker Planner Table is its substantial cupboard storage, providing ample space for robotics kits, electronics, and other essential resources. This feature ensures that materials are not only stored safely but are readily available, fostering an efficient and interruption-free learning environment.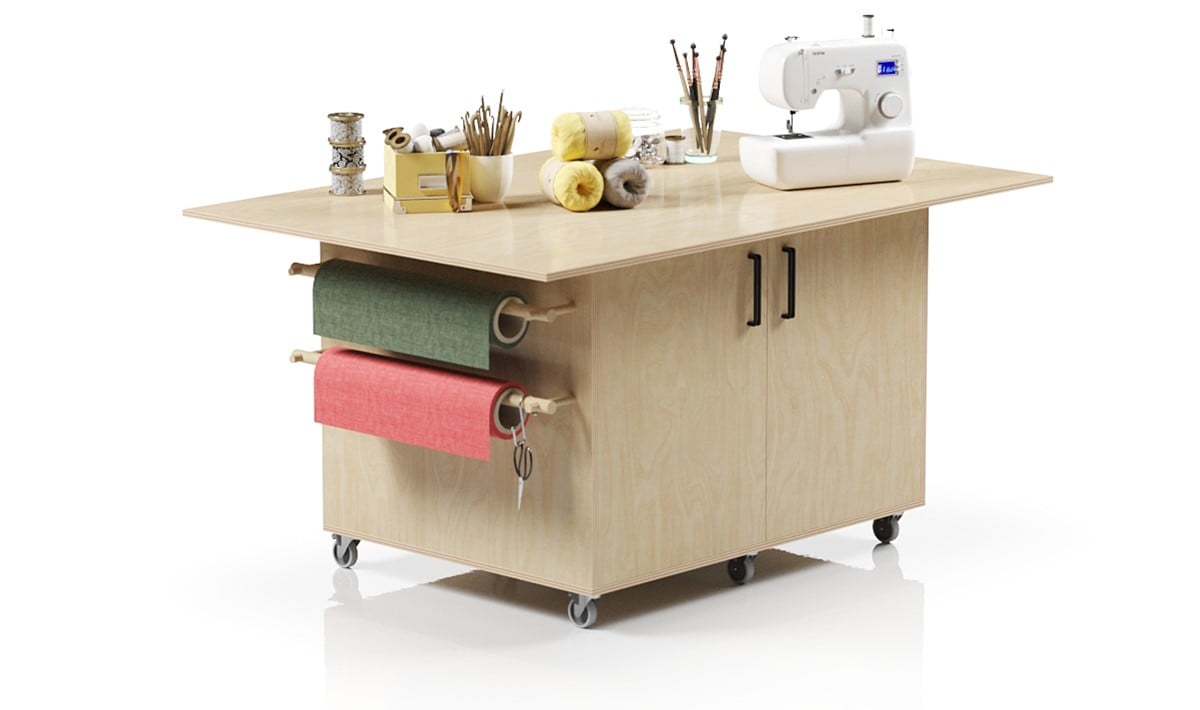 - Maker Planner Table shown in birch plywood without raised edge -
Optimising Workspace Organisation
Recognising the importance of organisation in the cognitive process, the Maker Planner Table is designed to maintain a clutter-free workspace. The integrated storage allows for quick transitions from planning to execution, enabling students to focus on the task at hand without the distraction of disorganised materials.
Tailored for Makerspaces and STEM Classrooms
In line with the needs of Australian educational facilities, this table is a perfect fit for Makerspaces and STEM classrooms. Its robust construction is matched by a sleek design, ensuring it complements the innovative atmosphere of these learning spaces while supporting their functional demands.
Encouraging Productive Learning Environments
With its substantial surface and hidden storage, the Maker Planner Table is conducive to a variety of learning styles and activities. It accommodates everything from robotics competitions to collaborative engineering projects, making it a versatile asset in any educational setting.
Built to Last
Durability is a hallmark of the Maker Table Range, crafted with high-quality materials to withstand the dynamic and sometimes unpredictable nature of student projects. The sturdy build guarantees that the table will remain a central piece of classroom furniture for years to come.
Key Features
Strategic Design: Ideal for planning and executing complex projects, with a generous work area.
Accessible Storage: Cupboard storage keeps resources at the ready, supporting a streamlined workflow.
Classroom Compatibility: Specifically designed for Australian Makerspaces and STEM environments.
Versatility in Learning: Adaptable to various educational activities, enhancing the productivity of learning spaces.
Durable and Reliable: Constructed for longevity, capable of enduring rigorous educational use.
FIRST Lego League: Can be upgraded to be compatible with FIRST Lego League Challenge mat kits.
---
Product Finishes
E0 Laminate
6 colours available

Dark Oak

Natural Oak

Light Oak

White

Grey

Writable
Laminated Ply
4 colours available

Dark Oak Ply

Natural Oak Ply

Light Oak Ply

White Ply
Natural Timber
2 colours available
Birch Ply

Rubberwood
---
More from the Benches + Counters Collection
More from other categories