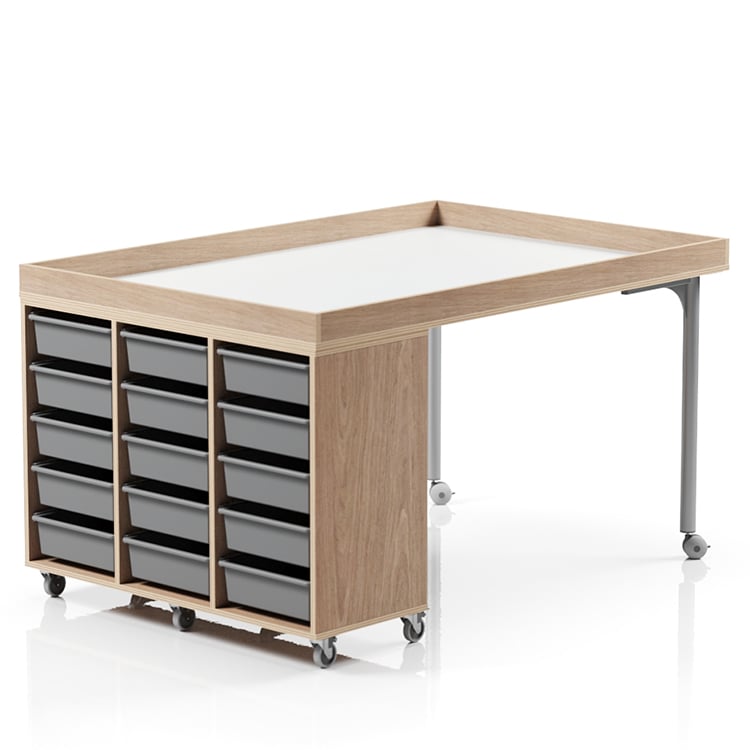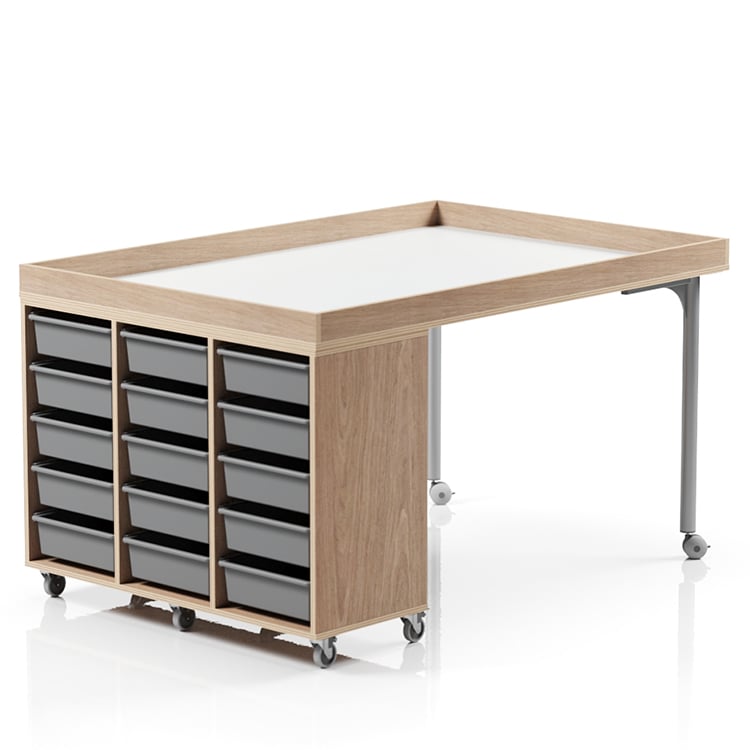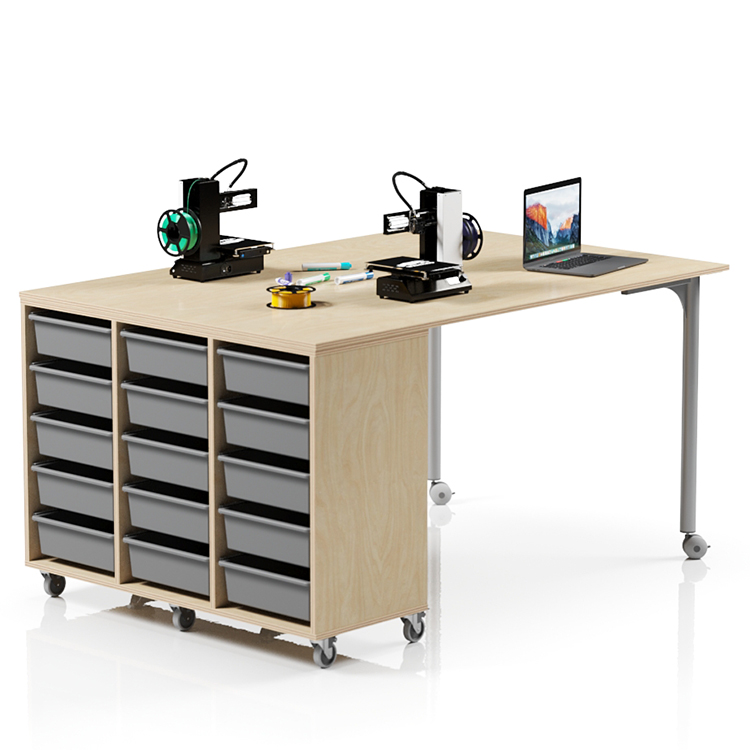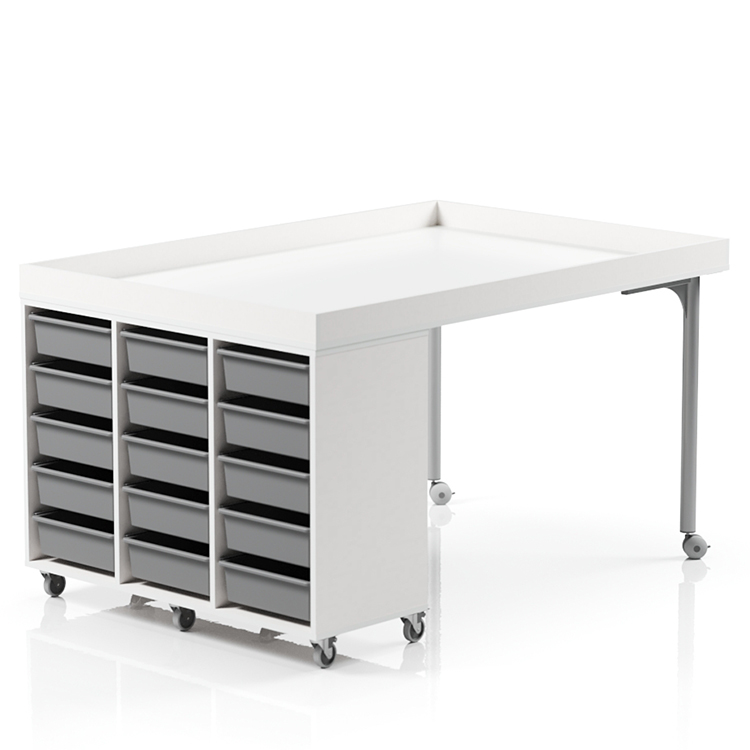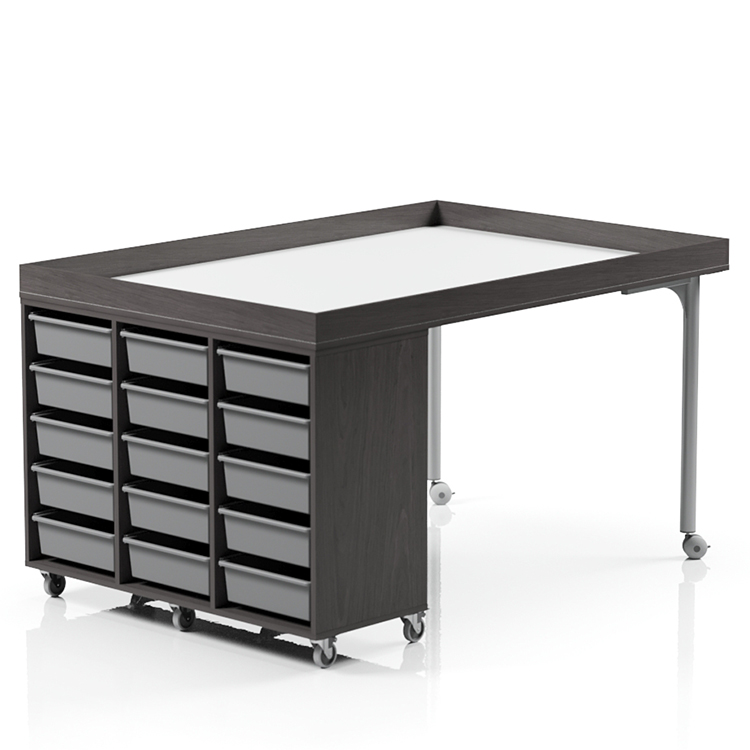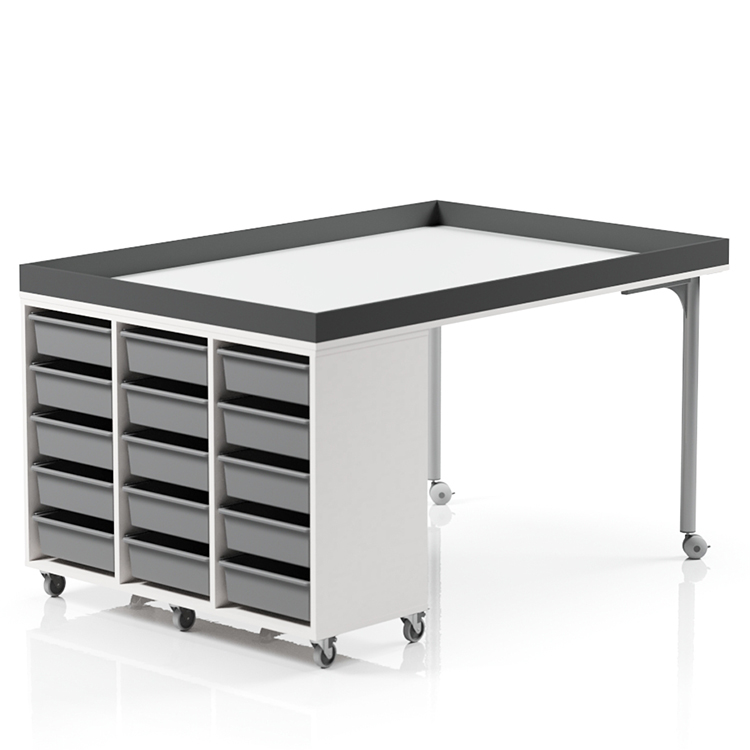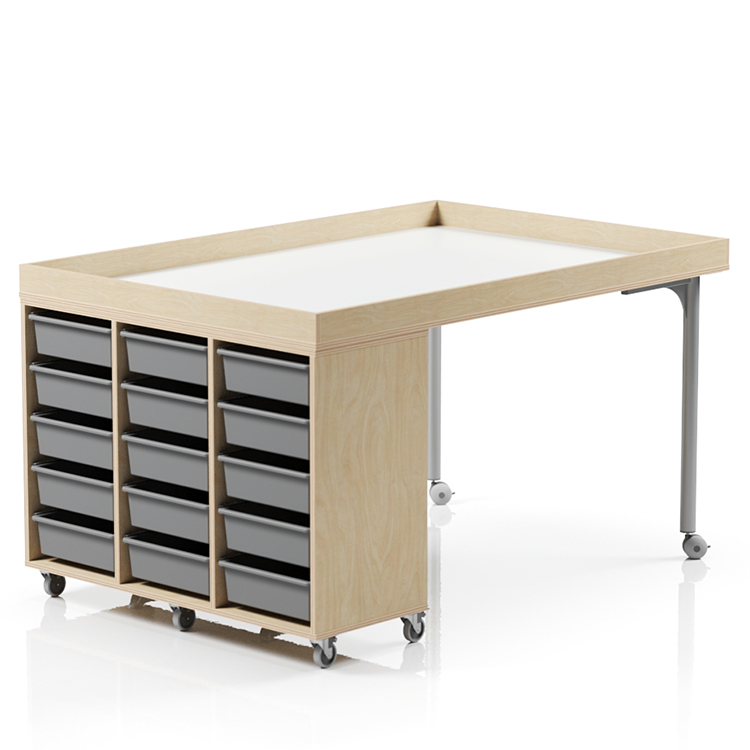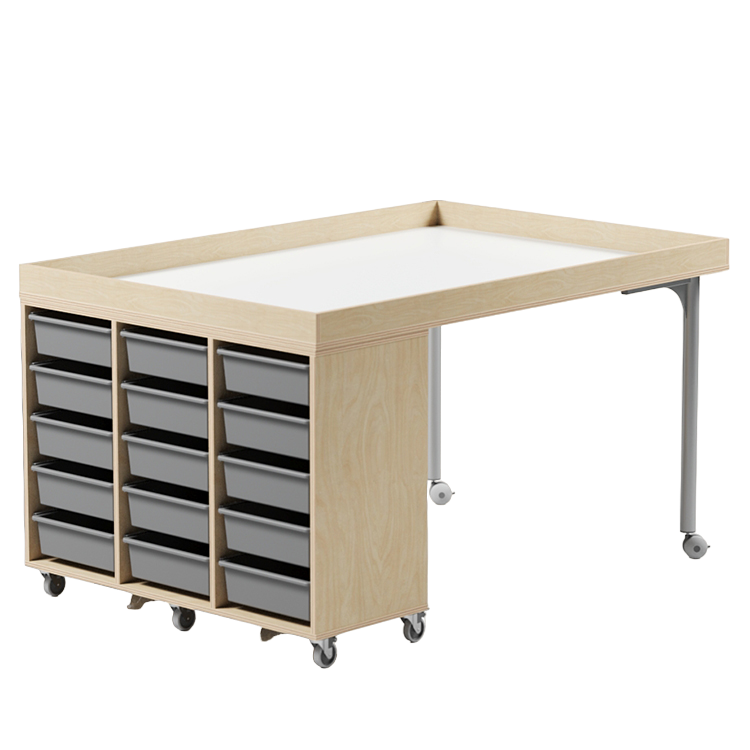 Creator Table
Maker Engage Table
Elevate collaborative learning with the Maker Engage Table, featuring integrated tote storage for seamless access to resources in bustling STEM and Makerspace environments.
---
Features
---
---
Resources

Maker Activity Table
Interactive Design for Engaged Learning
The Maker Engage Table is a strategic addition to our Maker range, crafted to enhance the interactive learning experience for students. With dimensions of W1800 x D1200 x H900, this table is perfectly sized for collaborative projects, allowing students to engage closely with their tasks while standing or sitting on high stools.
Innovative Storage Solution
One of the standout features of the Maker Engage Table is the inclusion of 15 tote storage boxes. These are not merely additions but integral to the table's design, ensuring that all essential resources and supplies are within arm's reach. This convenience is pivotal in maintaining the flow of creativity and minimising disruption during critical thinking and problem-solving sessions.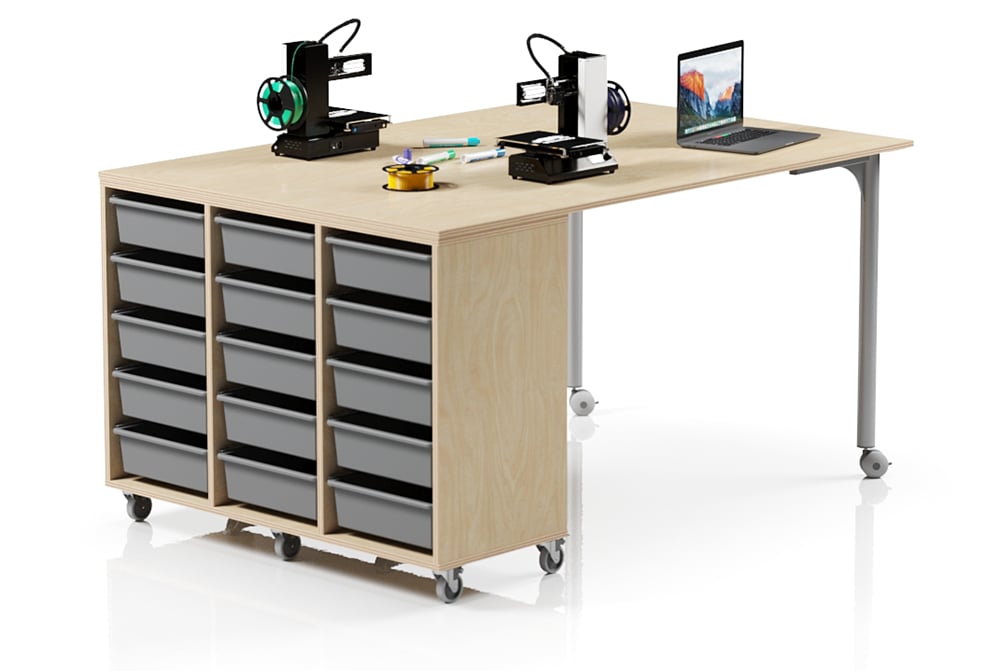 - Maker Engage Table shown in birch plywood without raised edge -
Fostering Hands-On Interaction
This table is not just about storage; it's about keeping the momentum of hands-on interaction without the hindrance of clutter. The additional storage space encourages students to manage their workspace efficiently, fostering responsibility and organisation skills. In the fast-paced environment of STEM education, these skills are invaluable.
Designed for Makerspaces and STEM Spaces
The Maker Engage Table aligns with the specific requirements of Australian Makerspaces and STEM classrooms. Its height and design reflect a deep understanding of the dynamics within these spaces, promoting an active learning posture that is conducive to longer periods of engagement and collaboration.
Robust Build for Educational Durability
Constructed with the robustness required for daily educational use, the Maker Engage Table withstands the energy and activity characteristic of primary and secondary learning environments.
Key Features
Interactive Learning: The table's dimensions facilitate close engagement and teamwork, suitable for varied age groups.
Resource Accessibility: Integrated tote storage provides immediate access to tools and supplies, keeping the workspace organised and focused.
Engagement and Posture: Designed to support active learning postures, ideal for both standing and seated arrangements.
Makerspace Compatibility: Specifically created for Australian Makerspaces, enhancing the practicality of STEM areas.
Durable Construction: Built to endure the demands of a bustling educational setting, ensuring longevity and reliability.
FIRST Lego League: Can be upgraded to be compatible with FIRST Lego League Challenge mat kits.
---
Product Finishes
E0 Laminate
6 colours available

Dark Oak

Natural Oak

Light Oak

White

Grey

Writable
Laminated Ply
4 colours available

Dark Oak Ply

Natural Oak Ply

Light Oak Ply

White Ply
Natural Timber
2 colours available
Birch Ply

Rubberwood
Toteboxes
6 colours available
Grape

Cranberry

Storm

Apple

Tangelo

Opaque
---
More from the Benches + Counters Collection
More from other categories