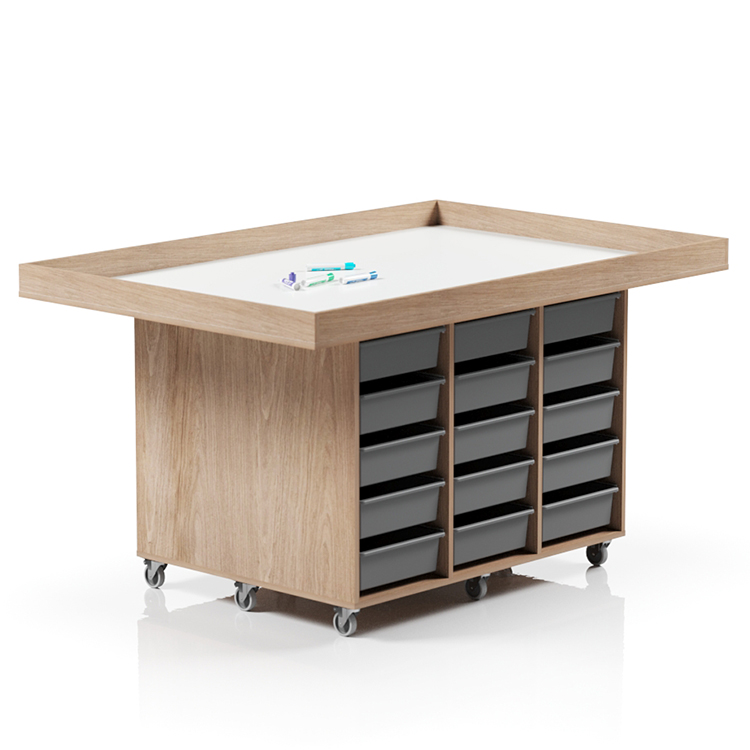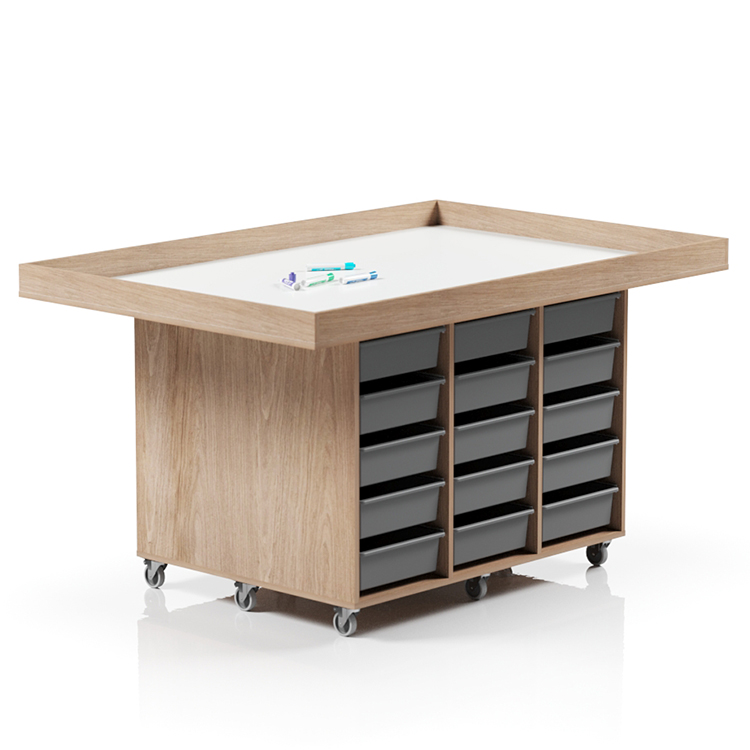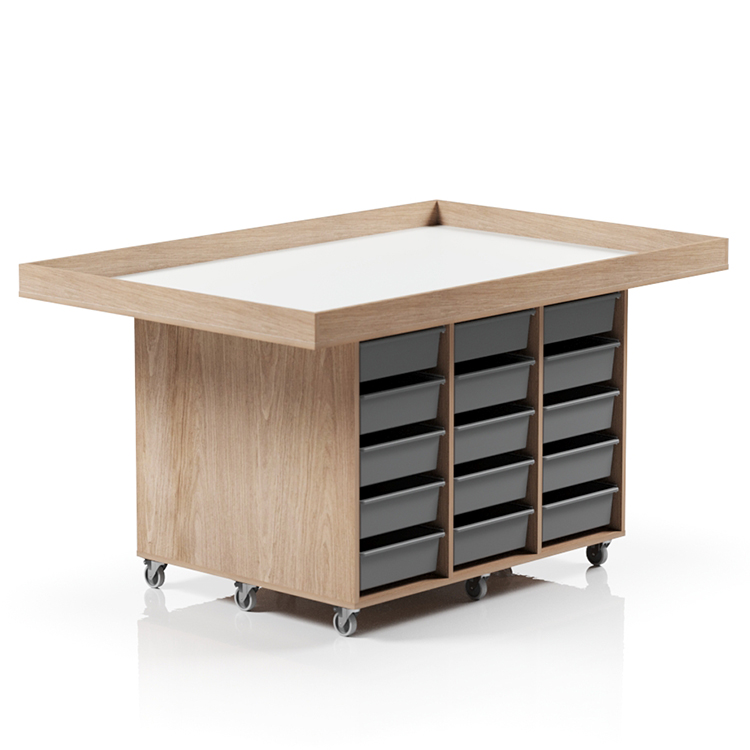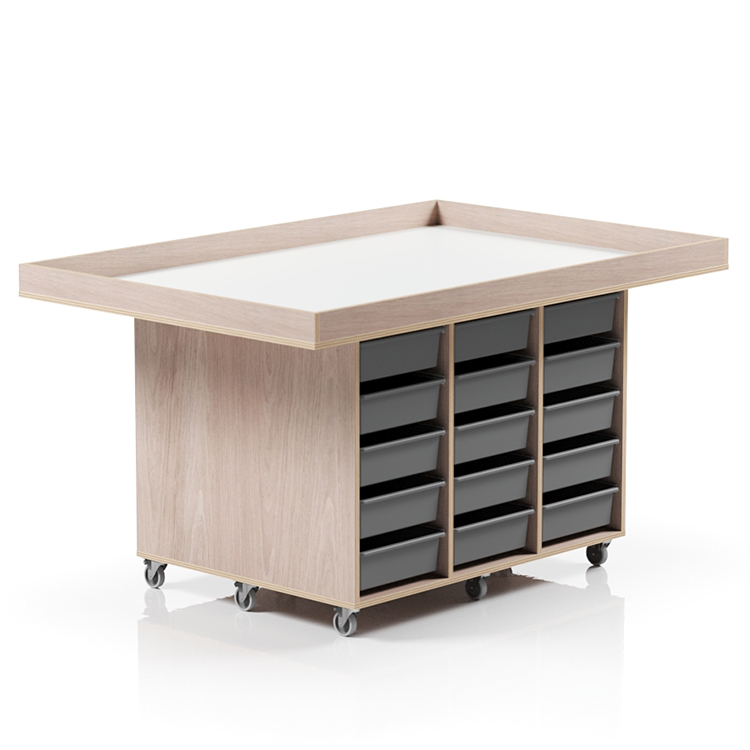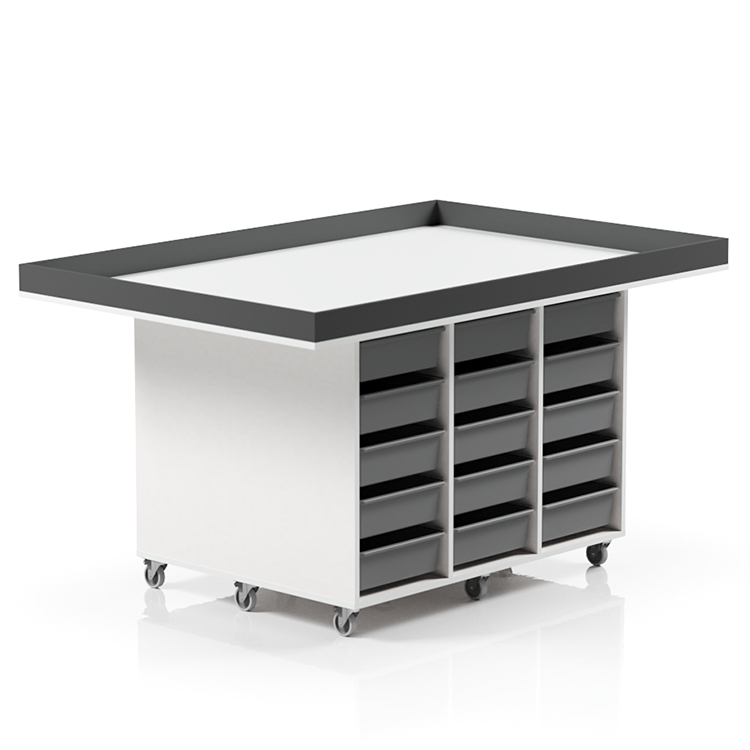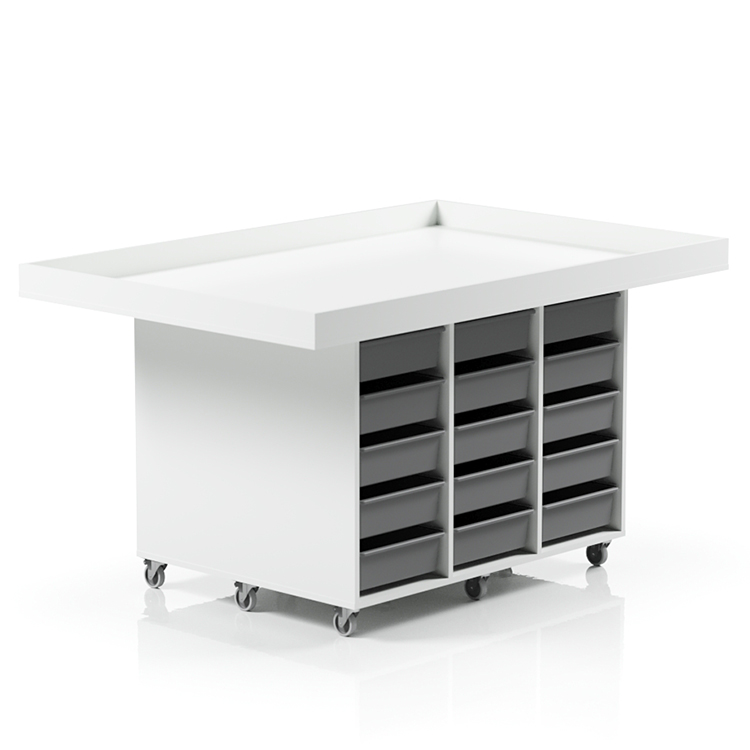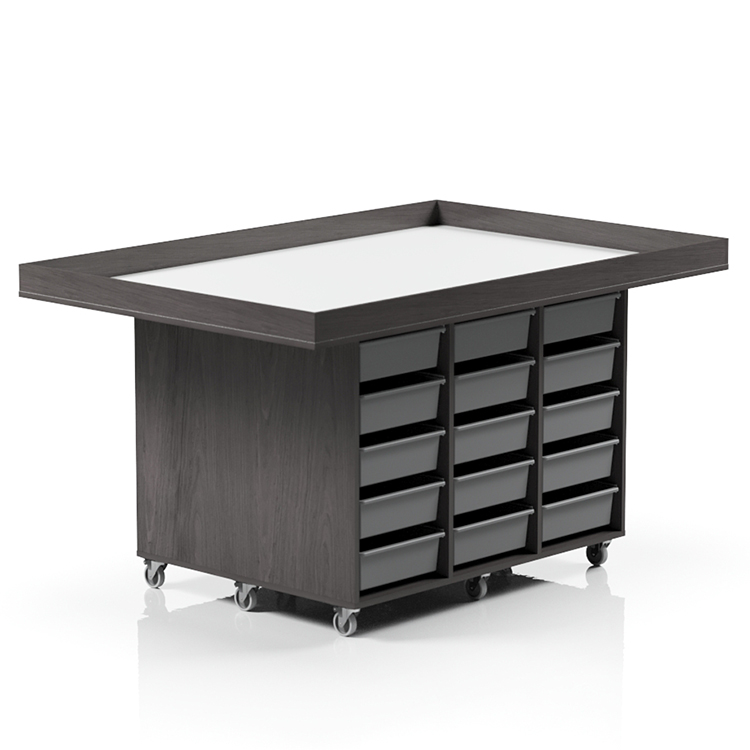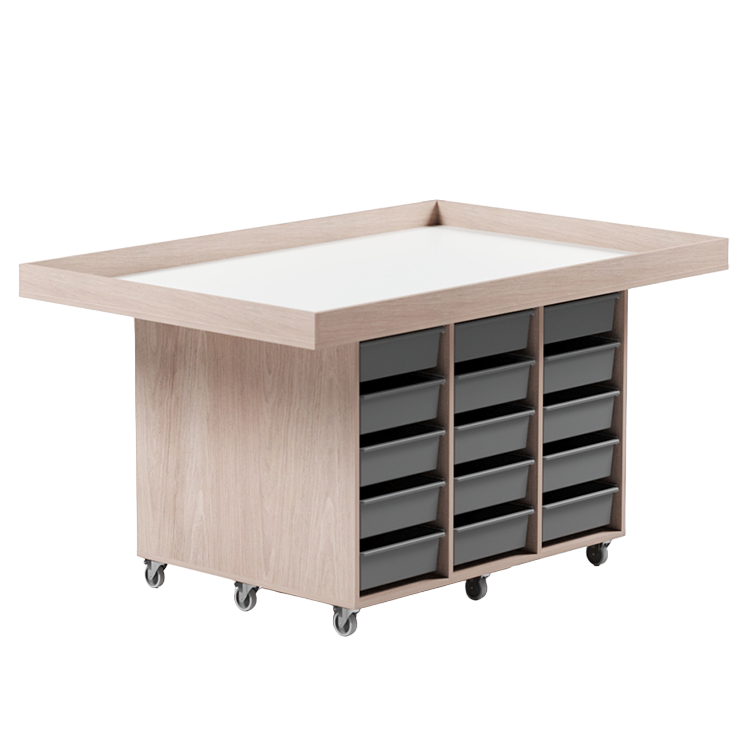 Creator Table
Maker Action Table
Introducing the Maker Action Table: a hub of innovation for Australian classrooms, where 30 tote boxes and ample workspace converge to streamline STEM exploration and learning continuity.
---
Features
---
---
Resources

Maker Activity Table
Optimised for Resource-Intensive Projects
The Maker Action Table is not just a piece of furniture; it's a hub for creativity and efficiency in the classroom. Measuring W1800 x D1200 x H900, it's the perfect size for group activities and individual projects requiring space to spread out. This table is the powerhouse within our Maker range, offering substantial storage and workspace for any educational challenge.
Generous Storage for Seamless Access
With 30 tote boxes smartly integrated into its design, the Maker Action Table ensures that every resource is right at your students' fingertips. This generous storage solution means that the transition between different phases of a project is smooth and uninterrupted, which is crucial when engaging with complex concepts and keeping the creative momentum going.
Encourages Organised Exploration
The Maker Action Table is designed to keep the learning space tidy and organised, which is essential for maintaining focus and fostering an environment conducive to exploration and discovery. Students can easily store their materials, tools, and electronics, making clean-up a breeze and teaching them valuable organisational skills in the process.
Built for Active, Hands-On Learning
Perfectly aligned with the needs of Makerspaces and STEM classrooms across Australia, the Maker Action Table invites students to dive into hands-on learning experiences. Its height and proportions encourage an active, stand-and-collaborate posture, which has been shown to increase engagement and facilitate peer learning.
Durable and Versatile
Constructed with high-quality materials, the Maker Action Table is built to withstand the buzz of active learning environments. Its robust design ensures longevity, making it a wise investment for schools that value the role of practical education in developing future-ready students.
Key Features
Optimised Workspace: Ideal dimensions for active learning, suitable for group projects, coding and robotics.
Substantial Storage: 30 tote boxes keep resources organised and accessible, supporting efficient transitions.
Organisational Skills: Promotes a clean and orderly learning space, essential for productive exploration.
STEM and Makerspace Ready: Tailored for the dynamic needs of Australian educational spaces.
Long-Lasting Quality: Durable construction for enduring the demands of a hands-on learning environment.
FIRST Lego League: Can be upgraded to be compatible with FIRST Lego League Challenge mat kits.
---
Product Finishes
E0 Laminate
6 colours available

Dark Oak

Natural Oak

Light Oak

White

Grey

Writable
Laminated Ply
4 colours available

Dark Oak Ply

Natural Oak Ply

Light Oak Ply

White Ply
Natural Timber
2 colours available
Birch Ply

Rubberwood
Toteboxes
6 colours available
Grape

Cranberry

Storm

Apple

Tangelo

Opaque
---
More from the Benches + Counters Collection
More from other categories