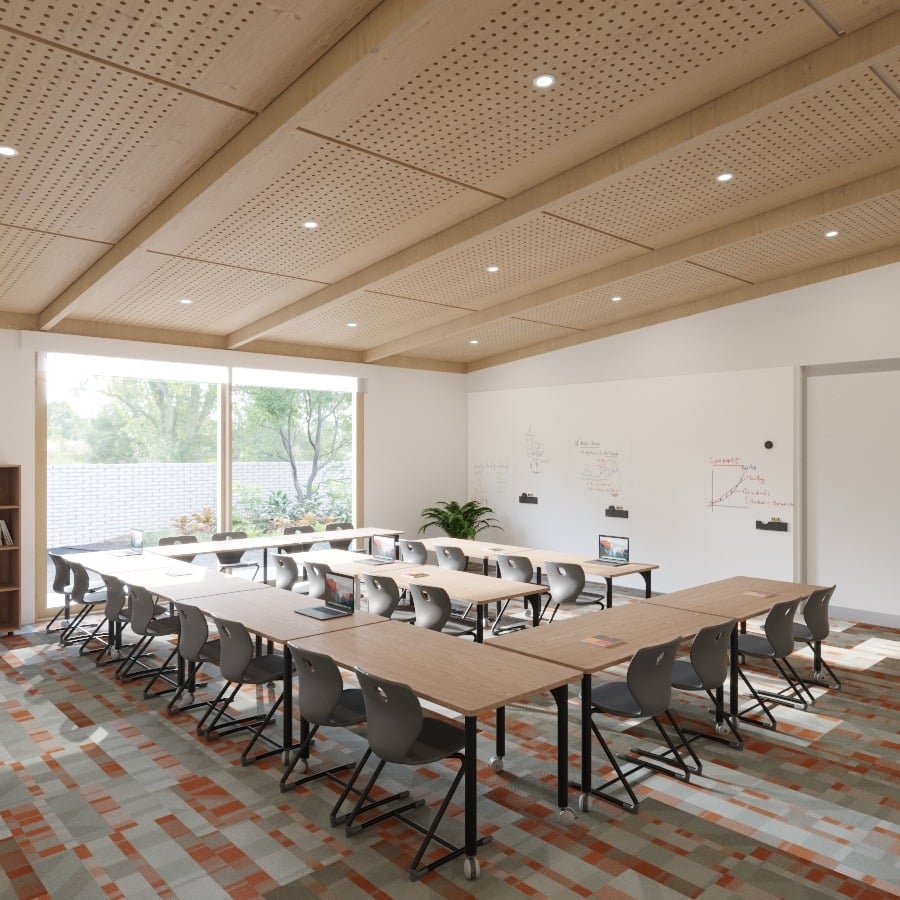 Classroom Package
Podz 1500
Includes
12x Podz 1500 Tables
24x Flex Student Chairs

Starting From
$5,299 + GST
---
Features
---
Transform your classroom into a haven for engaged, interactive learning today. Elevate your educational experience with our all-in-one, budget-friendly classroom furniture package!
What's Inside the Package?
Our Pods 1500 Classroom Furniture Package includes:
x12 Podz 15 Tables

Large Work Surface: Ample 1500mm workspace allows senior students the freedom to manage multiple subjects in one setting.
Customisation Options: Choose between castors for easy rearrangement or height-adjustable legs to cater to diverse student needs.
Built to Last: Welded frame assures structural integrity and classroom longevity.
x26 Flex Student Chairs

Student Engagement: Ergonomic cantilever frame keeps students' attentive and engaged.
Ultimate Comfort: High-impact polypropylene seat & back tested to a 80kg rated load.
Mobility: Easy-slide base, stackable and equipped with a hand-hole for effortless movement.
Why Choose Our Package?
Cost-Effective: Bundle pricing saves Victorian schools both time and money.
Flexible Classroom Design: Options for castors and height-adjustable legs make classroom layout a breeze.
Versatile Use: Suits a range of classroom sizes across primary school, middle years, and senior classrooms.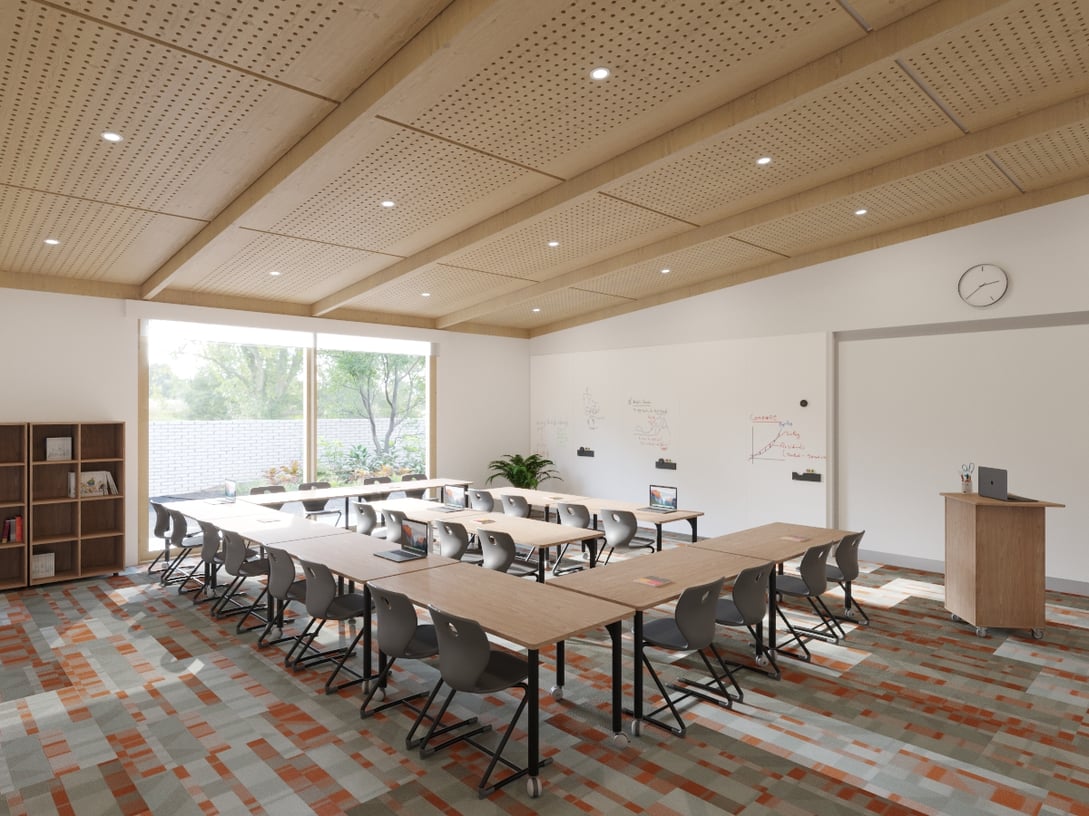 ---
Reimagine Your Classroom Today!
Invest in the Podz 1500 Classroom Package today and take the first step in creating a dynamic, comfortable, and effective learning environment.
---
More from the School Furniture Packages Collection
More from other categories