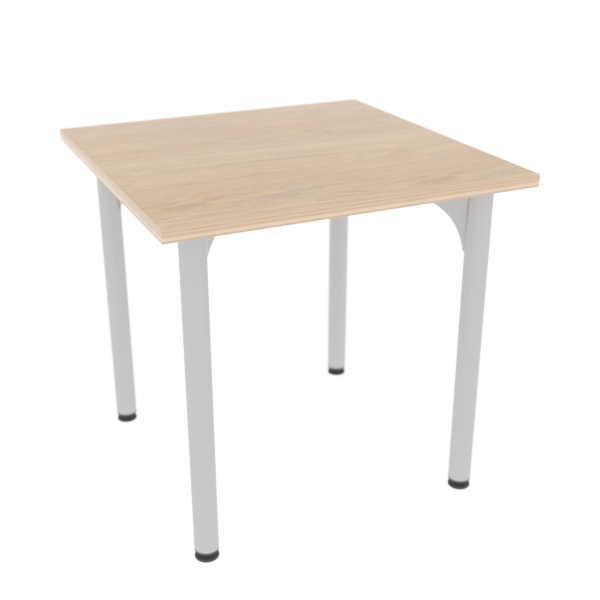 Table
Podz Square
The Podz Square Table is the conveniently sized table for small spaces. Ideal for break out work, meetings or just somewhere to put resources, its uses are endless.
---
Features
---
---
Resources

Podz Technical Guide
Engagement and creativity is vital for gaining new insights and innovation. The Podz range includes a huge selection of free-flowing, modular tables and ottomans that encourage people to come together, and see things differently. The perfect collection of products to super-charge culture and minds. Mix and match table shapes to create interactive spaces.
Specifications
Top: Laminate, Writable and Timber options
Frame: Silver powder coated steel. Other colours available upon request.
Model Numbers
Model

Description

Overall Dimensions (mm)

P7G022
Podz Square 720 Table - Glides

W750 x D750 x H720

P7C022
Podz Square 720 Table - Castors

W750 x D750 x H720

P9G022
Podz Square 900 Table - Glides

W750 x D750 x H900

P9C022
Podz Square 900 Table - Castors

W750 x D750 x H900

P5AG022

Podz Square 550-750 Adjustable Table - Glides

W750 x D750 x H550-750

P5AC022

Podz Square 550-750 Adjustable Table - Castors

W750 x D750 x H550-750

P7AG022

Podz Square 720-930 Adjustable Table - Glides

W750 x D750

x H720-930

P7AC022

Podz Square 720-930 Adjustable Table - Castors

W750 x D750 x H720-930
---
More from the Multi-Purpose Collection
More from other categories