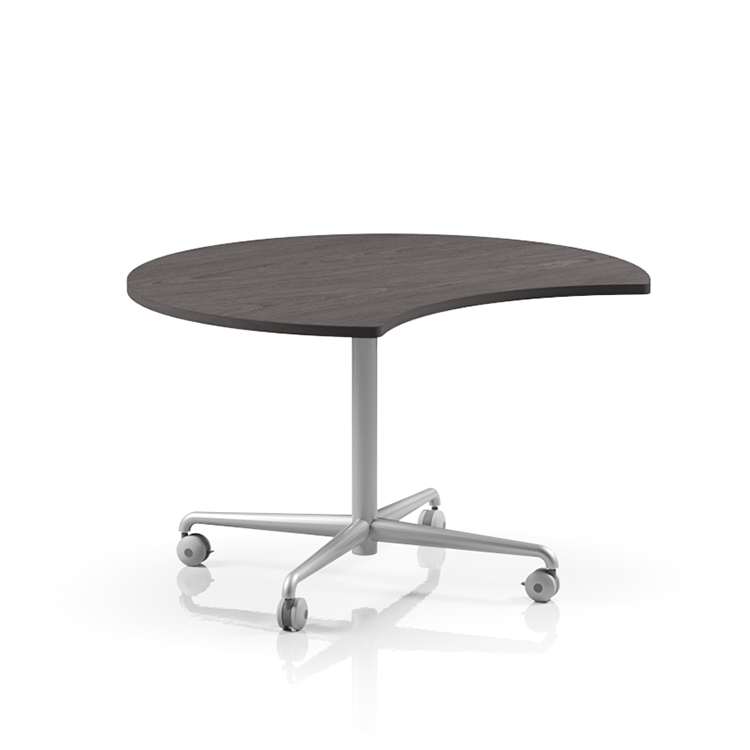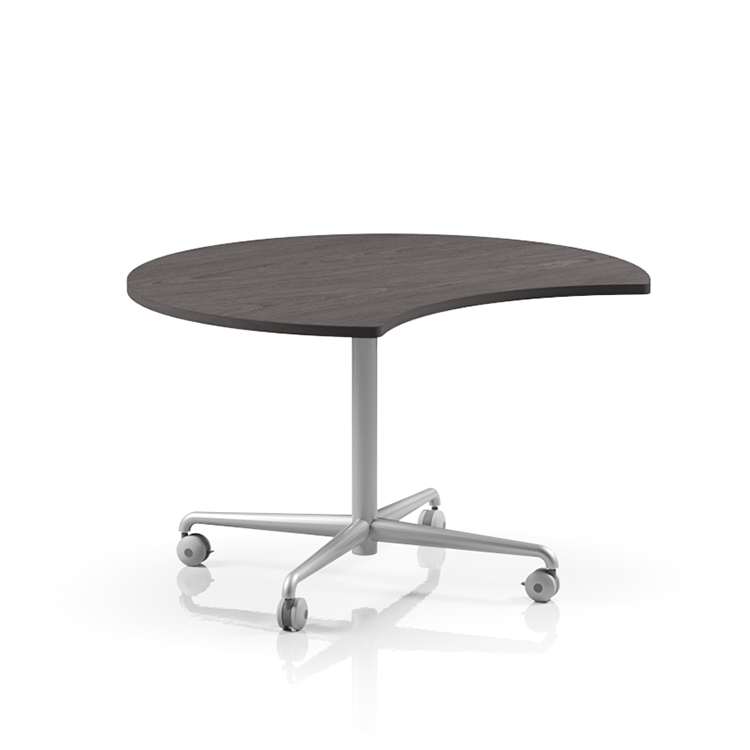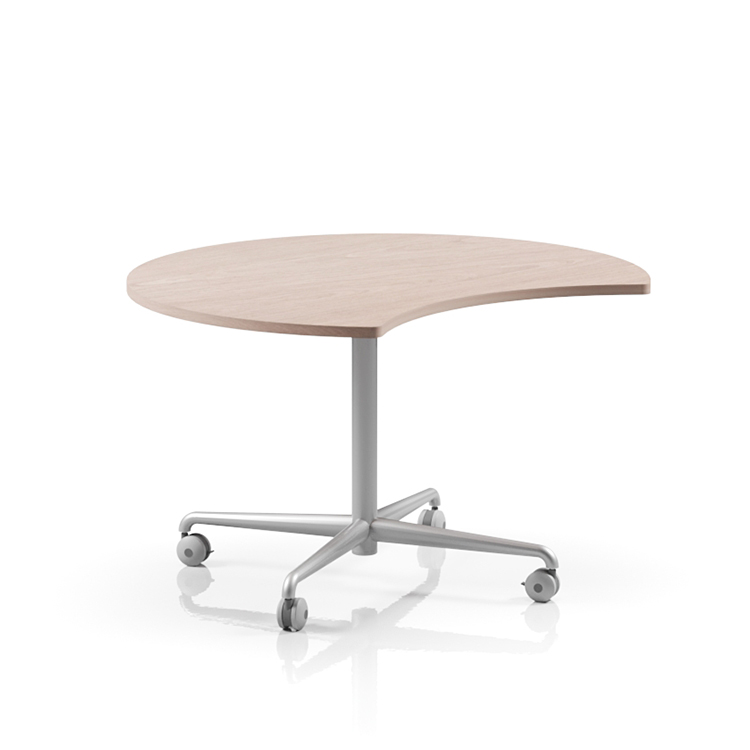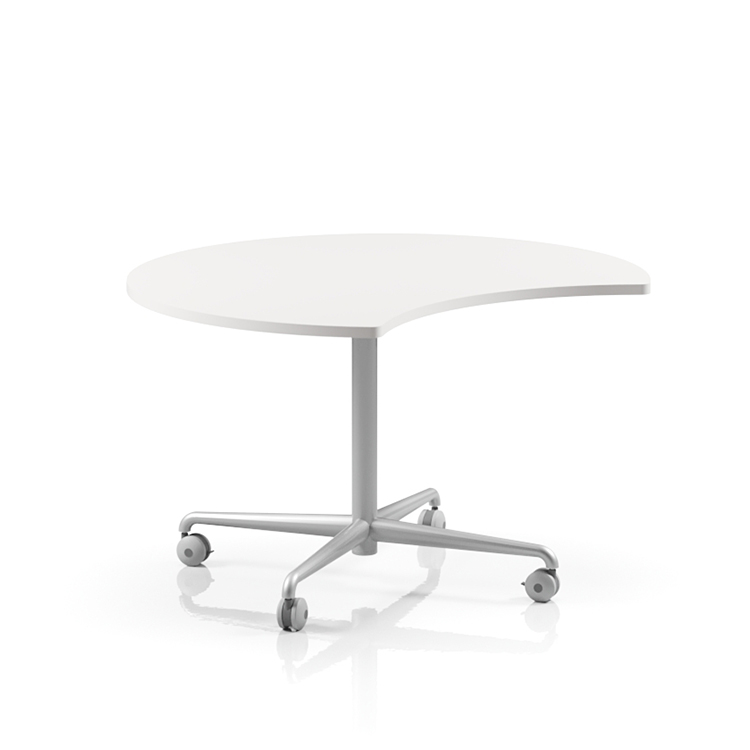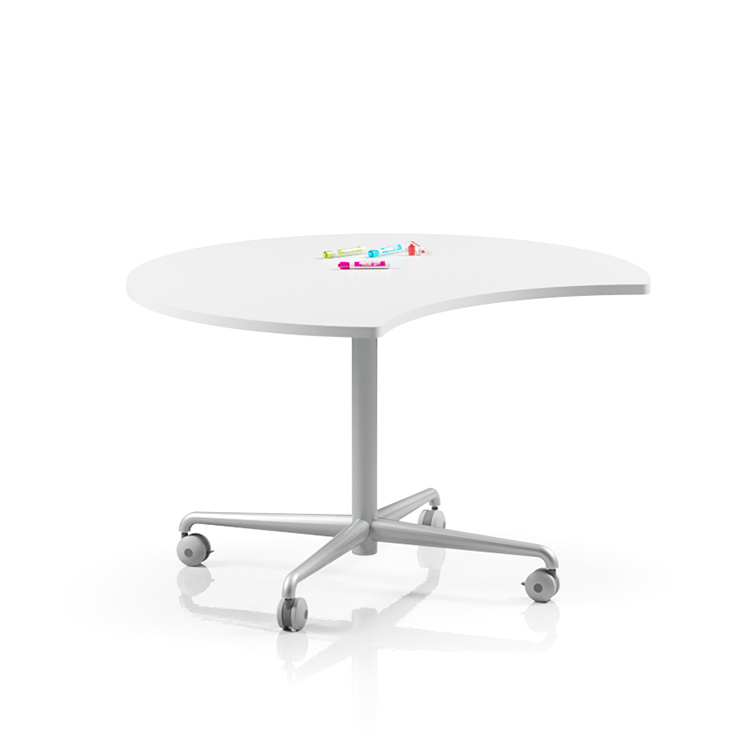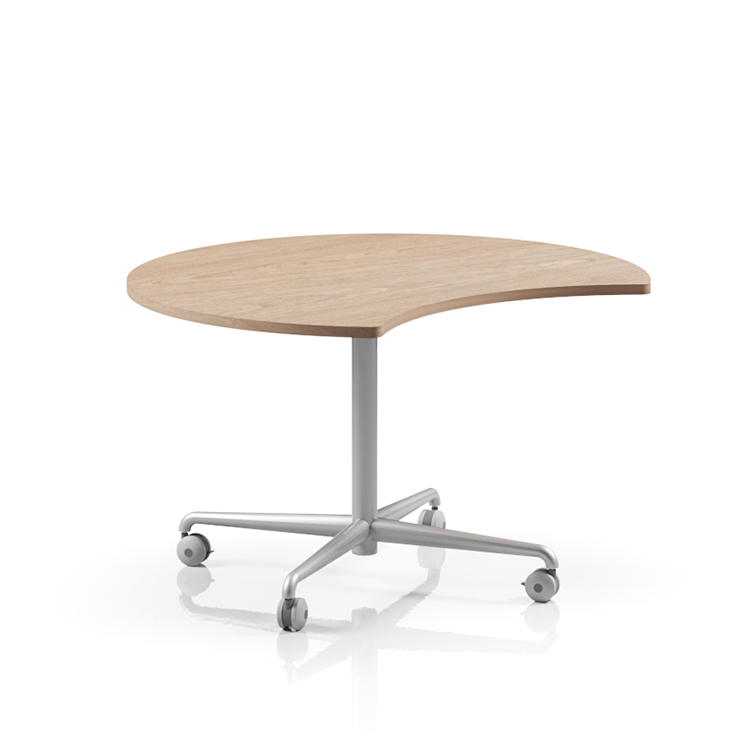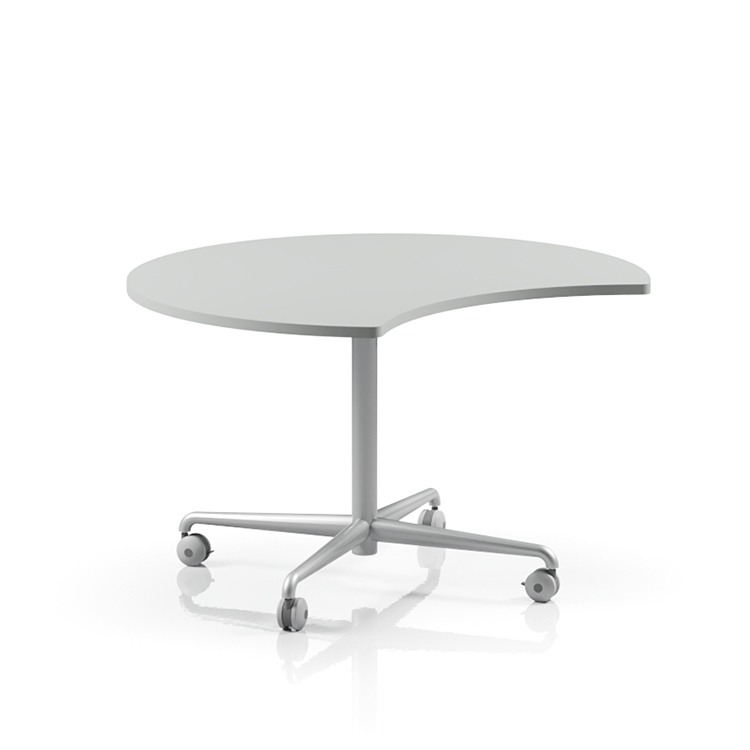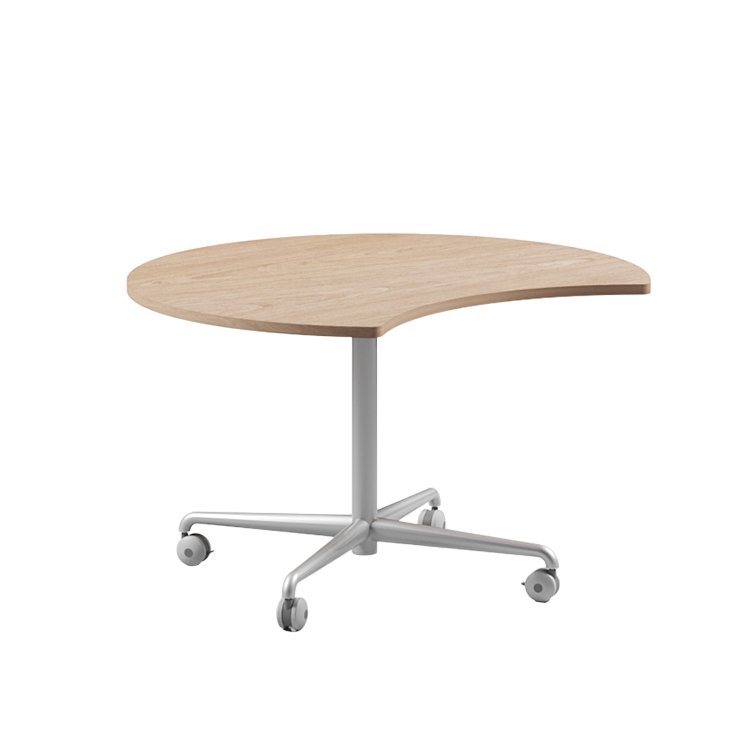 Mobile Flip Top Table
iFlip Crescent Table
Modular design meets elegance with the iFlip Crescent Table—perfect for tailored configurations in educational settings.
---
Features
---
---
Resources

iFlip Crescent Table
The Future of Modular Learning
In a dynamic learning environment, adaptability is key. Enter the iFlip Crescent Table—a unique solution designed for schools that value flexibility without compromising on on space and aesthetics.
Tailored Configurations for Unique Needs
With its unique crescent shape, this table offers unparalleled modularity. Want to set up a semi-circular discussion group? Or perhaps a wavy line configuration for an interactive class session? The iFlip Crescent Table makes it all possible. The ⌀1200 x H720 dimensions provide sufficient space while also ensuring that the table integrates seamlessly with varied arrangements.
Beyond Just a Table
It's not just about the shape. The iFlip Crescent Table, like all iFlip products, is built with the highest standards of safety, mobility, and sustainability. Its lockable casters provide both easy movement and stability, ensuring that the table remains stationary when needed. The sustainable E0 Board material emphasises the brand's commitment to a green future.
Innovation Meets Practicality
The crescent design isn't just for show. It's an embodiment of the evolving needs of modern schools. It acknowledges that no two classrooms are the same, and sometimes, a straight line just won't do. Whether it's a U-shaped arrangement for a debate session or an open-ended setup for a project presentation, this table has got you covered.
Why the iFlip Crescent Table?
In a world where one-size-fits-all is increasingly obsolete, the iFlip Crescent Table stands out as a beacon of adaptability. It recognises that each classroom, each session, and each student is unique and for a learning institution that values this uniqueness, this table is more than a piece of furniture—it's a partner in imparting learning.
---
Product Finishes
E0 Laminate
6 colours available

Dark Oak

Natural Oak

Light Oak

White

Grey

Writable
Laminated Ply
4 colours available

Dark Oak Ply

Natural Oak Ply

Light Oak Ply

White Ply
Natural Timber
2 colours available
Birch Ply

Rubberwood
Frame Powder Coat
1 colours available

Silver Satin
---
More from the Flip Fold Stack Collection
More from other categories