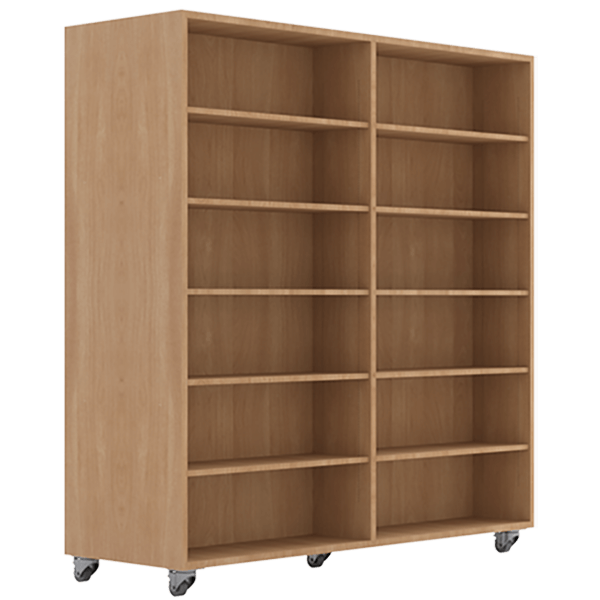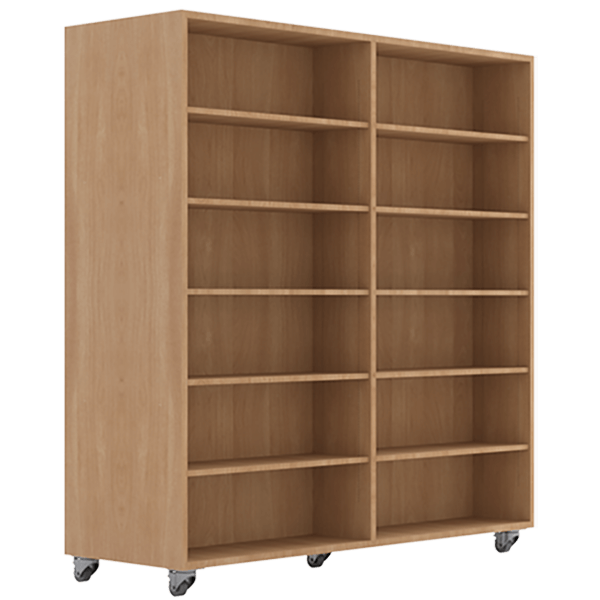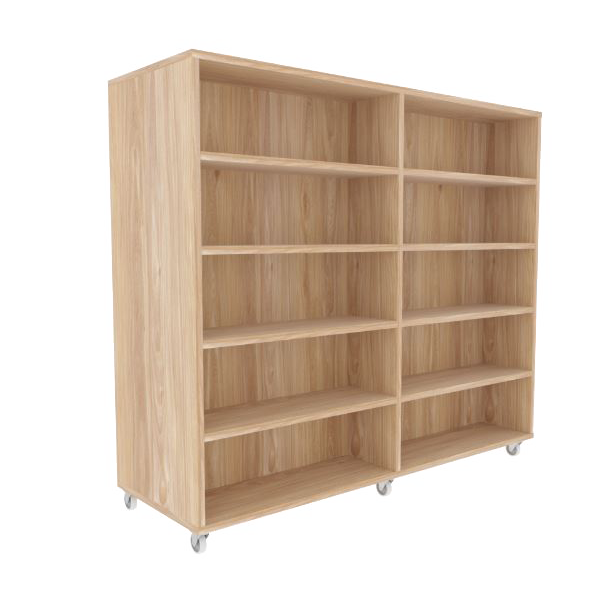 Aisle-style Bookcase
Inform 1800
Experience the grandeur of the Inform 1800 Aisle Double Sided Bookcase - an expansive and robust storage masterpiece, ideal for the extensive collections of books.
---
Features
---
---
Resources

Inform Technical Guide
Expansive Storage for Vast Collections
The Inform 1800 Aisle Double Sided Bookcase, with its impressive dimensions of W1800 x D600 x H1850, is designed to accommodate the largest book collections. Its extended length makes it an ideal choice for libraries offering ample space for a wide array of books and resources.
Sustainable and Sturdy
Built from E0 Laminate board, with options for sustainable material upgrades, this bookcase not only supports environmental initiatives but also guarantees durability and strength. It's crafted to endure the demands of busy educational libraries.
Double Sided for Maximum Accessibility
This bookcase's double-sided design allows for easy access from both sides, maximising the storage capacity and functionality in library settings. It's perfect for creating aisles of resources, facilitating efficient navigation and book selection for students and staff.
Versatile and Functional
With 50mm adjustable feet, the Inform 1800 Aisle adapts to uneven floors, ensuring stability. The adjustable shelves offer flexibility for various book sizes and collections, making it a versatile piece in any educational library.
Mobility for Dynamic Library Layouts
An added feature of the Inform 1800 Aisle is the mobile option (W1800 x D600 x H1900), which introduces mobility to the library space, allowing for easy reconfiguration and adaptation to changing needs.
Features
Standard

with 20 adjustable shelves
Shelves

are adjustable in 10 mm increments.
Upgradeable

to 100mm high lockable castors
---
More from the Shelving Systems Collection
More from other categories