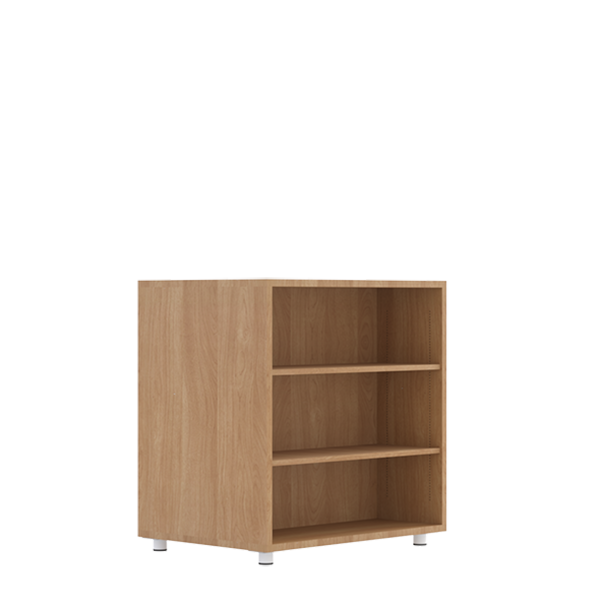 Double-sided Bookcase
Inform 900
Elevate learning environments with the Inform 900 Double Sided Bookcase, offering versatile storage solutions and stylish design for schools and universities across Australia.
---
Features
---
---
Resources

Inform Technical Guide
Double the Storage, Double the Impact
The Inform 900 Double Sided Bookcase is a game-changer for educational spaces requiring efficient storage solutions. Measuring W900 x D600 x H950, this bookcase doubles the storage capacity, making it perfect for larger collections and shared resources.
Sustainable Choices for a Better Future
Like its counterpart, this bookcase is constructed from eco-friendly E0 Laminate board with options to upgrade to high-quality sustainable materials. The choice of laminated plywood, birch plywood, or rubberwood not only adds a layer of environmental responsibility but also ensures durability.
Adaptable Design for Dynamic Spaces
Designed with flexibility in mind, this bookcase features 50mm adjustable feet, perfect for uneven floors. The 25mm flat edge adjustable shelves, inset by 5mm, provide a sleek storage solution. The shelves' adjustability in 10mm increments caters to book or folder size requirements.
Mobile Option for Enhanced Flexibility
An additional feature of the Inform 900 Double Sided Bookcase is its mobile option, with dimensions of W900 x D600 x H1000. This feature adds mobility and versatility, ideal for changing layouts and collaborative learning environments.
A Multifaceted Solution for Educational Settings
This bookcase is not just a storage unit; it's a tool for defining spaces. Use it in libraries, classrooms, or staff rooms to create distinct areas without obstructing sight lines. Its double-sided nature makes it a central piece in room designs, fostering a cohesive and functional space.
Safety and Stability
With a commitment to safety, the Inform 900 Double Sided Bookcase is designed to be stable and secure, an essential feature in any educational setting. The mobile option adds lockable casters, ensuring both movability and safety.
Features
Standard

with 4 adjustable shelves
Shelves are adjustable in 10 mm increments.
Upgradeable

to 100mm high adjustable legs
Upgradeable

to 100mm high lockable castors
---
More from the Shelving Systems Collection
More from other categories