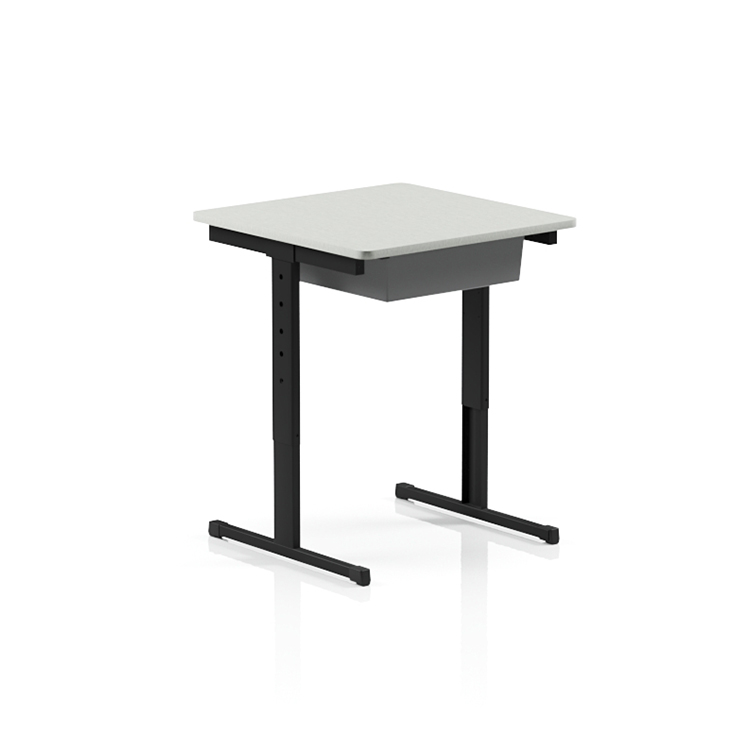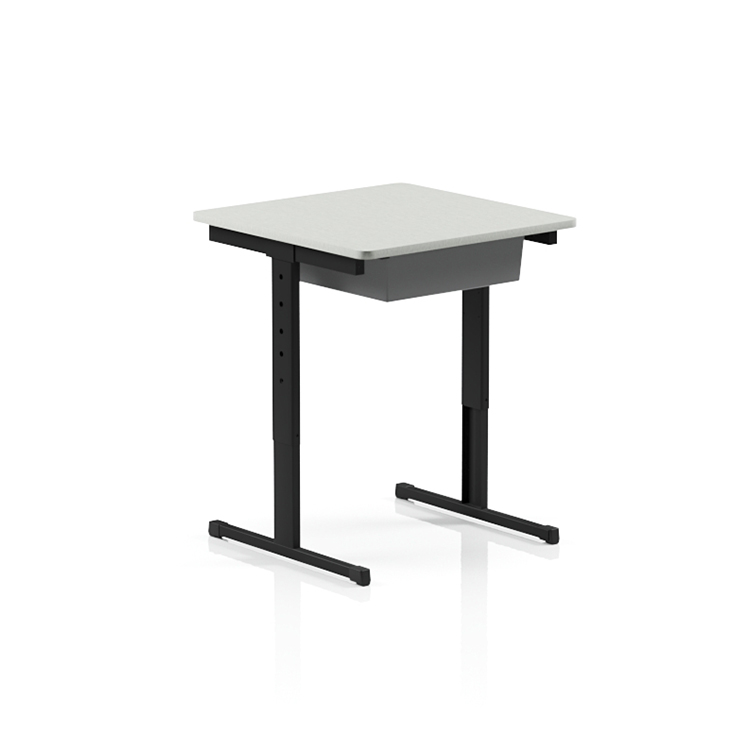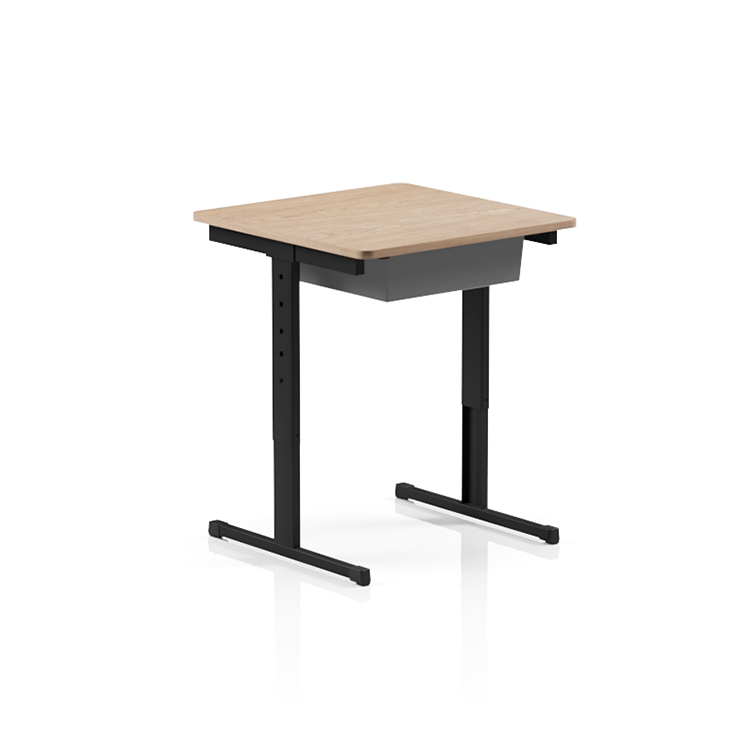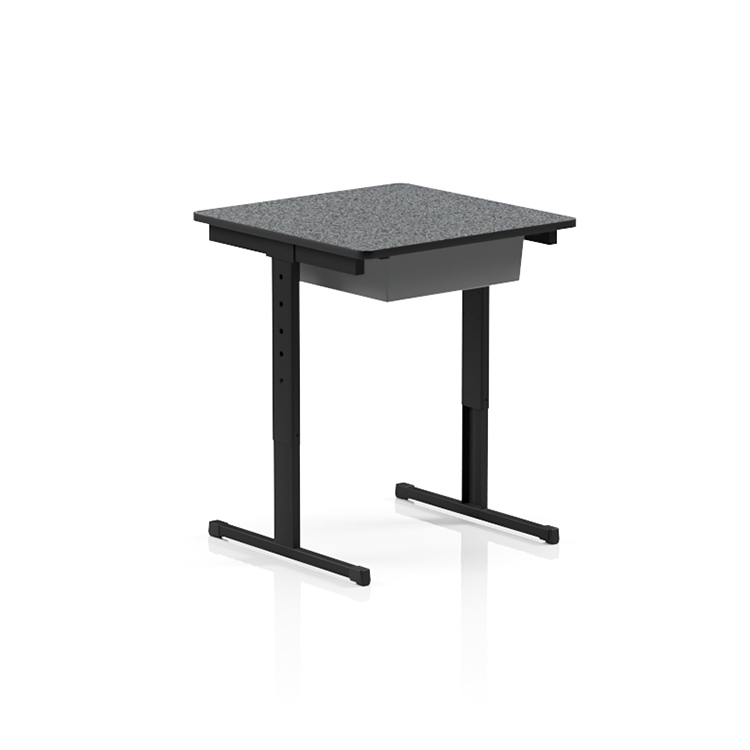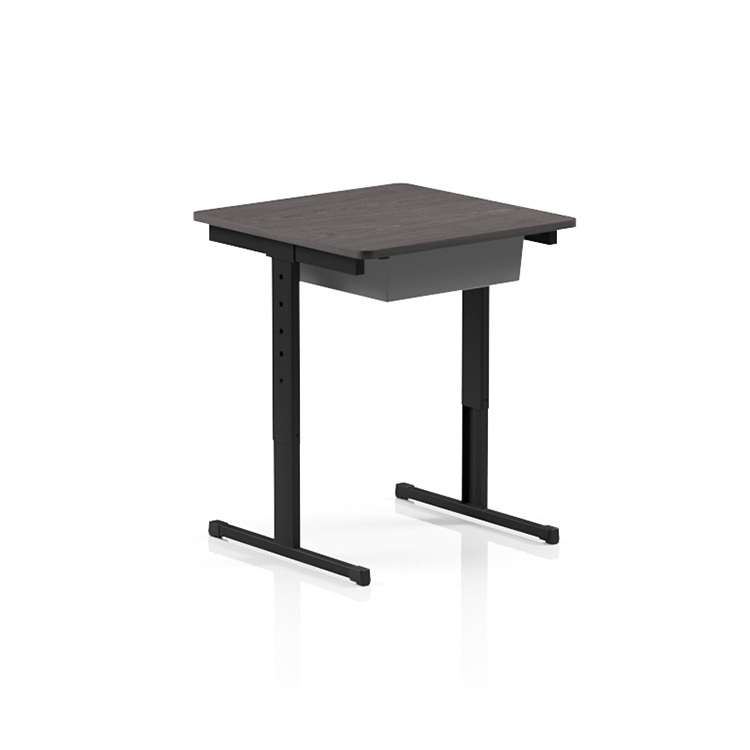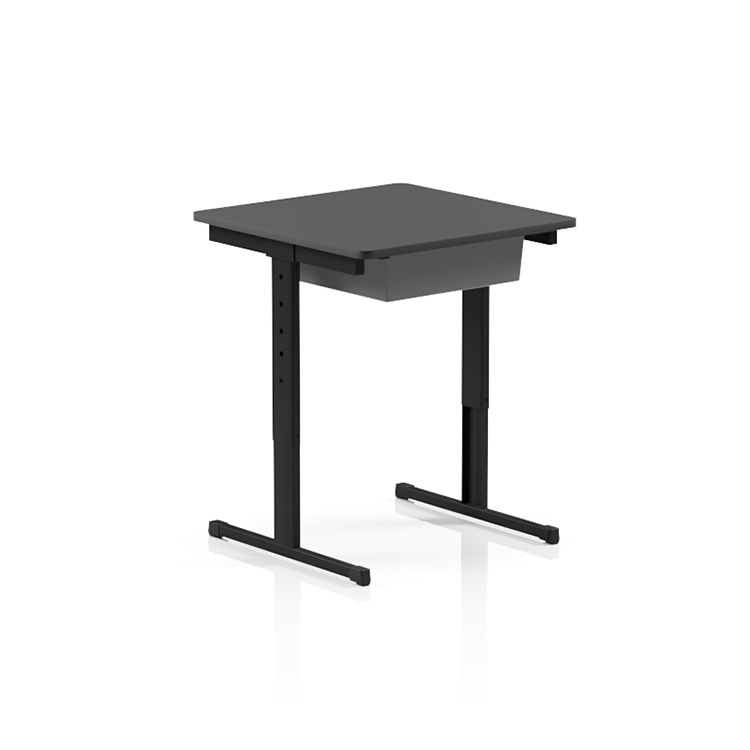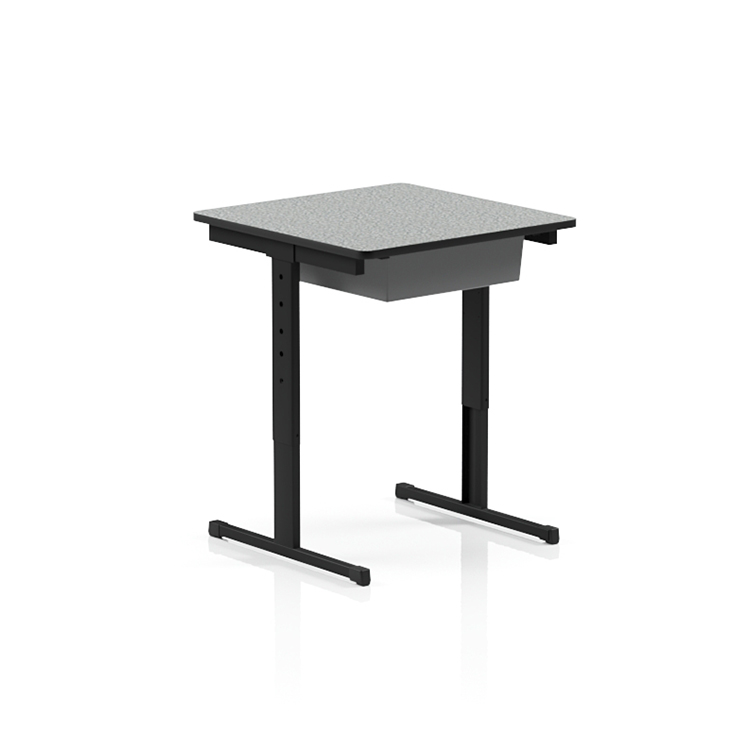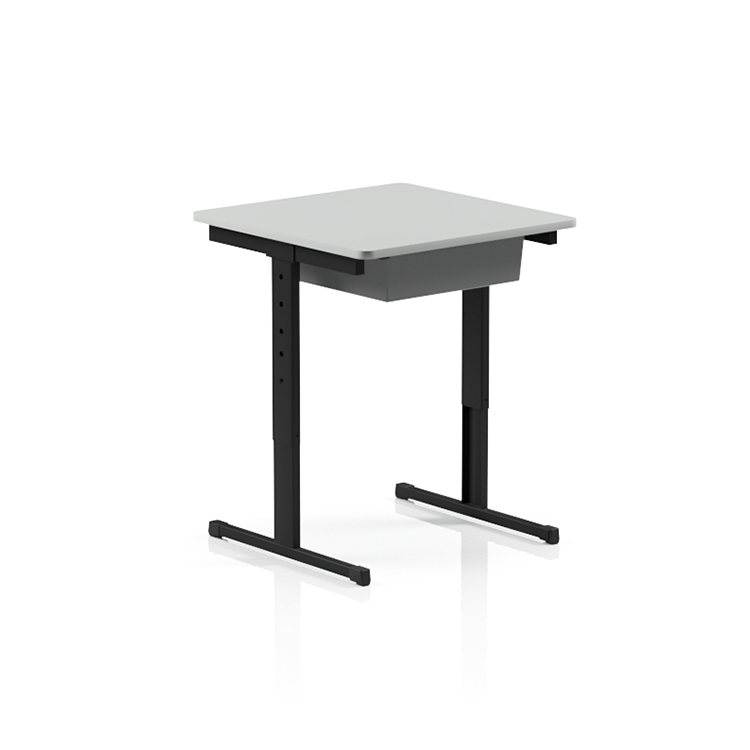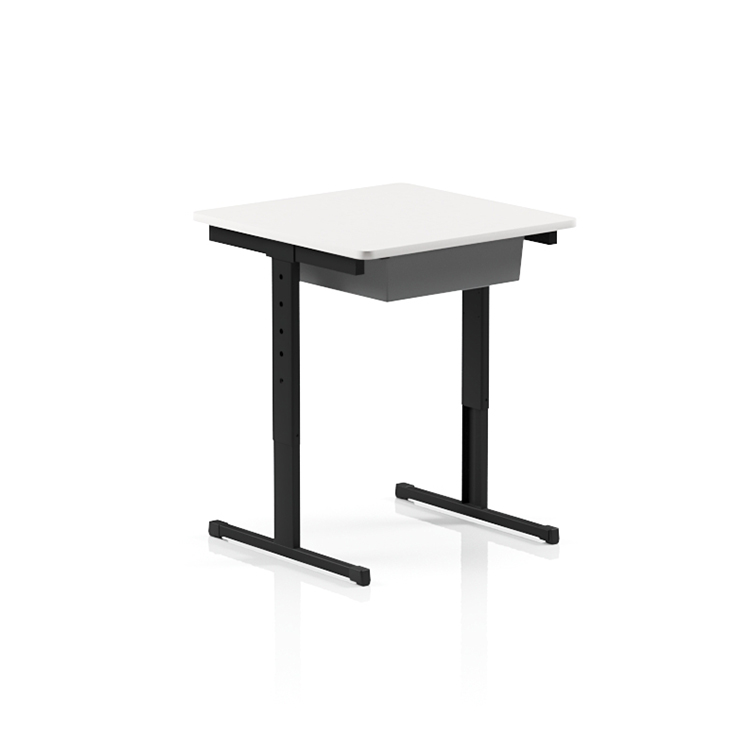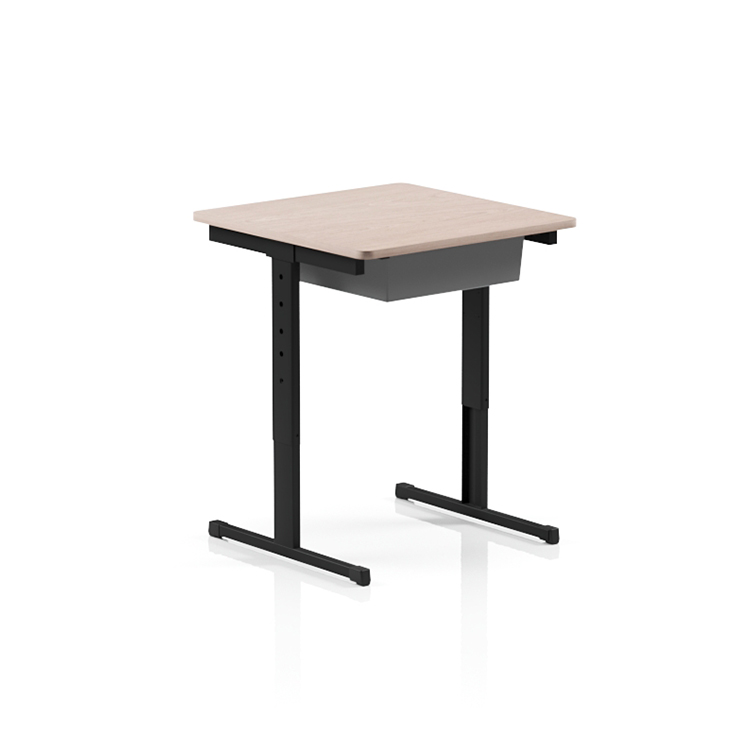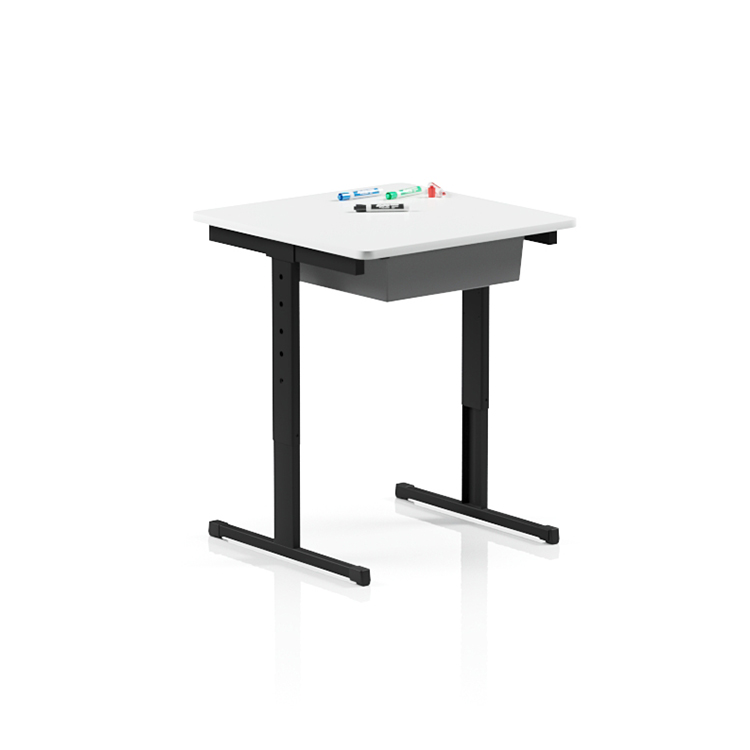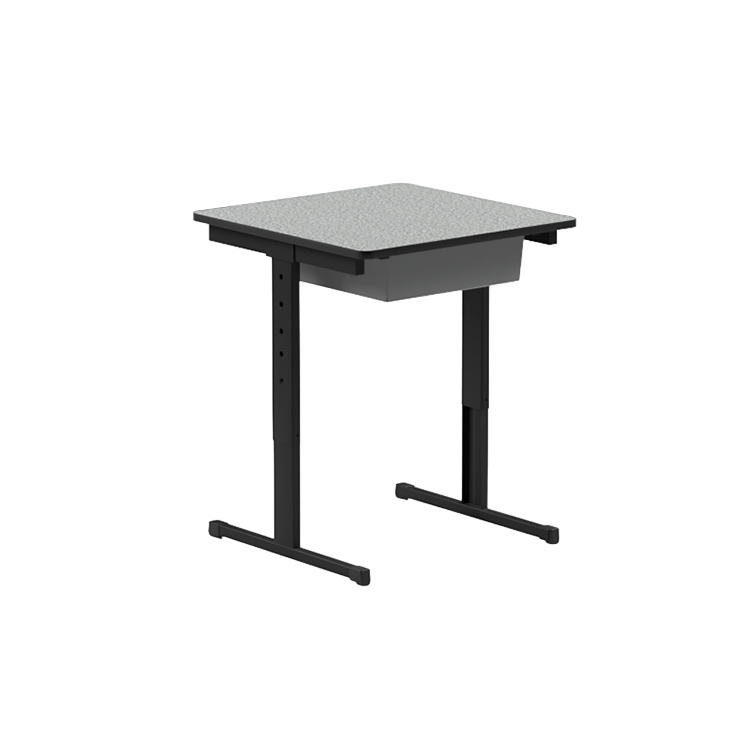 Student Desk
Studiwell Single
Combining durability, personal space, and flexible height adjustments.
---
Features
---
The Solo Essential: Studiwell Single Student Table
The primary school classroom is a buzzing hub of diverse learners, each with unique needs and preferences. Meeting the singular demands of these learners is the Studiwell Single Student Table — the quintessential desk for focused, individualised learning.
An Abode of Focused Learning
The Studiwell Single Student Table is designed for those solo study sessions where concentration and personal space are paramount. It's the spot where students can dive deep into their lessons, create, innovate, and achieve academic excellence.
Customise as You Grow
One size doesn't fit all, especially when it comes to the dynamic world of primary school education. The table's adjustable frame caters to this, offering height modifications from 495mm to 720mm. Whether it's a young learner just starting their academic journey or a more developed pupil, the Studiwell table grows with them.
Durability Meets Elegance
Built with a sturdy welded frame and enhanced with an anti-scratch, ripple powder-coat, the table stands the test of time (and the bustling energy of primary students). Moreover, the availability in a diverse palette of standard laminate colours, writable whiteboard surfaces and natural timbers ensures it fits seamlessly into any classroom decor.
Organisational Excellence
No more cluttered table tops! With the table's optional tote box rail design, students have the opportunity to keep their essentials organised, paving the way for efficient and systematic learning.
The Studiwell range signifies a commitment to quality, individual attention, and the holistic development of every child.
Invest in the best. Give your students the Studiwell advantage.
► Fixed increments of 495, 555, 610, 690, 720 mm
---
Product Finishes
E0 Laminate
10 colours available

Dark Oak

Natural Oak

Light Oak

White

Grey

Storm

Ironstone

Diamond

Zincworks

Writable
---
More from the Classroom Tables Collection
More from other categories