Case Study
Avila College
Look inside the new Ballygriffin Learning Centre at Avila College.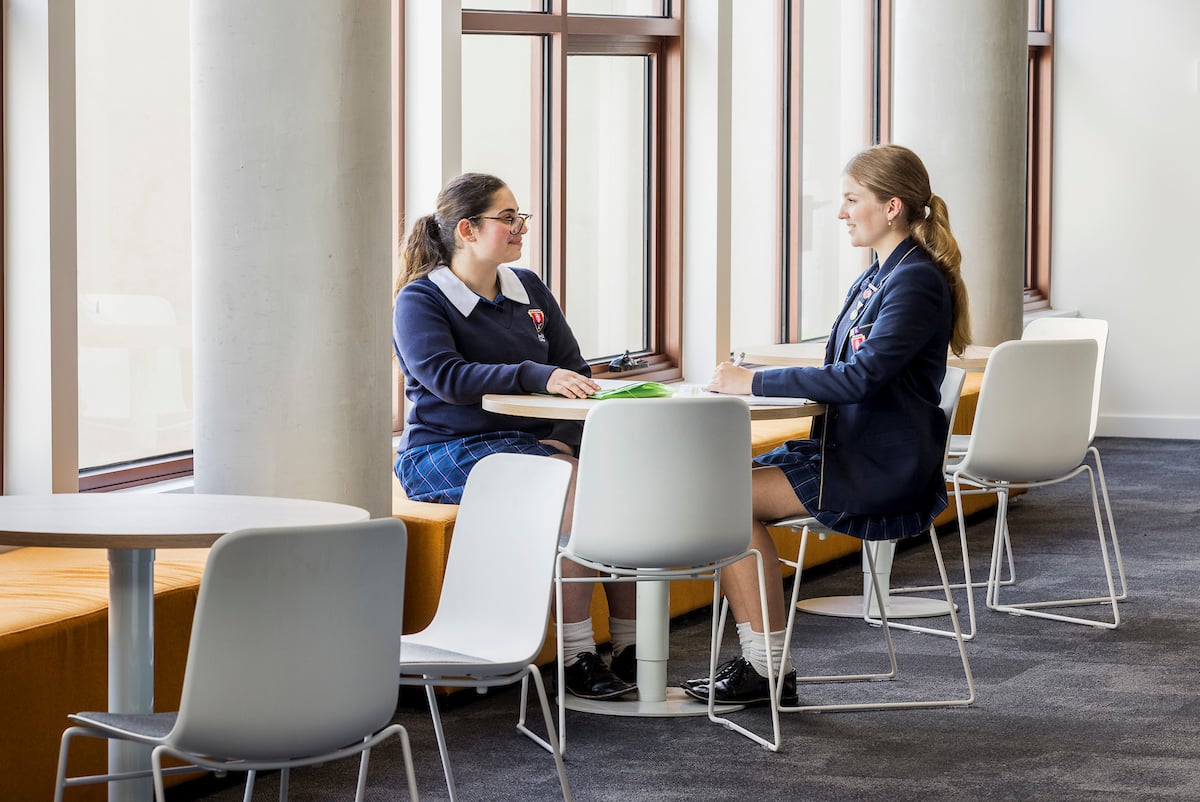 Avila College is a Catholic Girls' School located in Mount Waverley, Melbourne. The new flagship Ballygriffin facility delivers a critical, contemporary learning environment which is innovative and enabled for learning in flexible, adaptable spaces over two levels.
VE Furniture worked with Avila College to furnish the space with pieces that supported the design and intention of the project being a reflection of a modern workplace.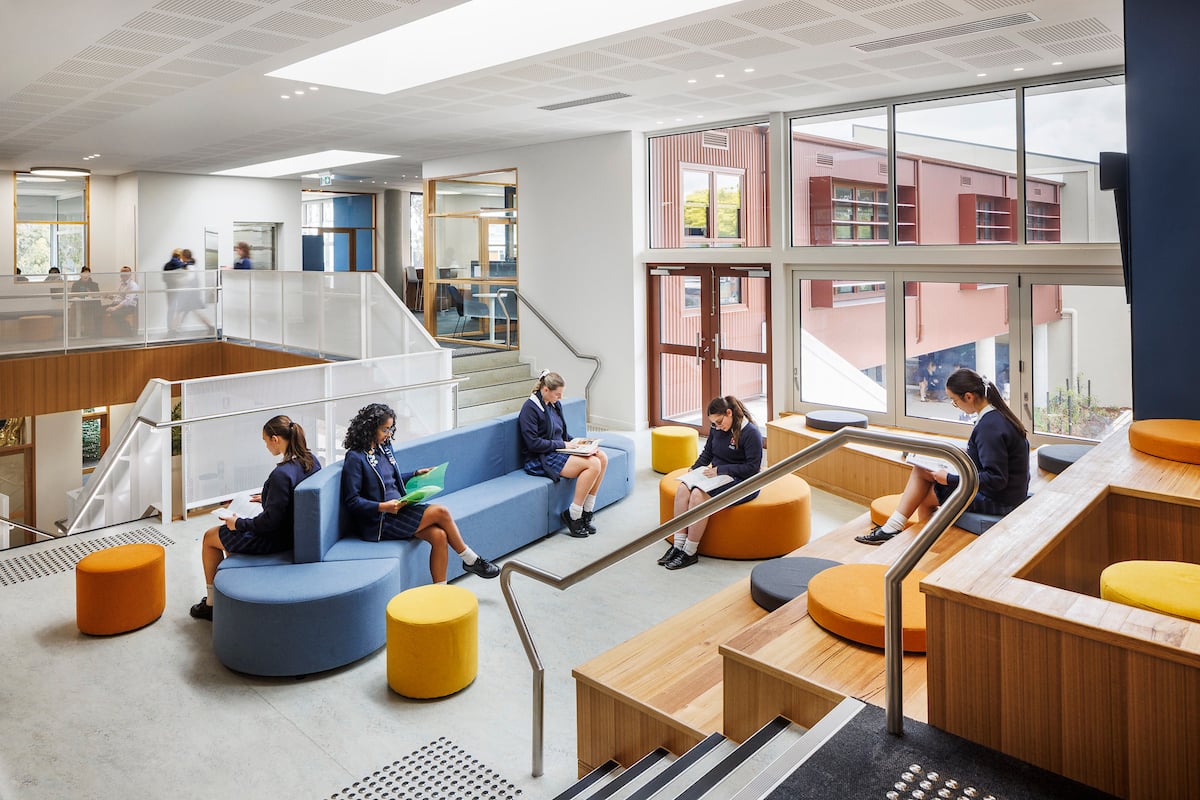 New Ideas Meet Quality Design.
"I think Students have really liked the opportunity to sit at a desk that inspires them to want to work"

Melita - Student Learning Captain
VE Furniture worked closely with Avila College to ensure that the furniture fitout was perfectly suited to their needs and reflective of a modern workplace. The two-level building included classrooms, learning commons, café areas and offices – each requiring a different selection of furniture pieces.

In order to create an environment that encouraged collaboration, VE Furniture designed table and benching with active seating solutions throughout the facility that allowed for team work and group gatherings. In the learning commons area, comfortable Habitat lounges were integrated into the open space while smaller, more private study tables were added around the perimeter of the room to create designated quiet, solo-study areas. The school took advantage of height-adjustable tables where possible to accommodate varying body heights and promote healthy posture habits.

VE Furniture used a range of durable materials such as laminates and fabrics which will withstand wear over time while also maintaining a sleek aesthetic finish throughout all areas of the building.